Since your backside is on the seat most of the time, it is the most important ingredient in rider comfort, so I chose a Sargent Seat to improve the comfort on my Ducati Scrambler Icon.
The standard seat is an ugly, flat and uncomfortable piece of plastic with a tacky white "Ducati" on the tail. It looks cheap and nasty and spoils the look and comfort of an otherwise great bike.
Replacing it with a Sargent Seat in vintage all-black for $A690 has not only improved the looks and quality feel of the bike, but most importantly it has greatly improved my riding enjoyment.
Firm versus soft
Like suspension, firm is often better than soft. Too plush and you sink in, then hit the supports underneath when you hit bumps in the road. That can become very tiring and uncomfortable on a long trip.
Firm cushioning means you are supported and prevented from hitting those "bump stops".
Dane Higgins of Sargent Seats says they use visco-elastic or "memory" foam which is firm, but immediately absorbs your backside's areas of high pressure.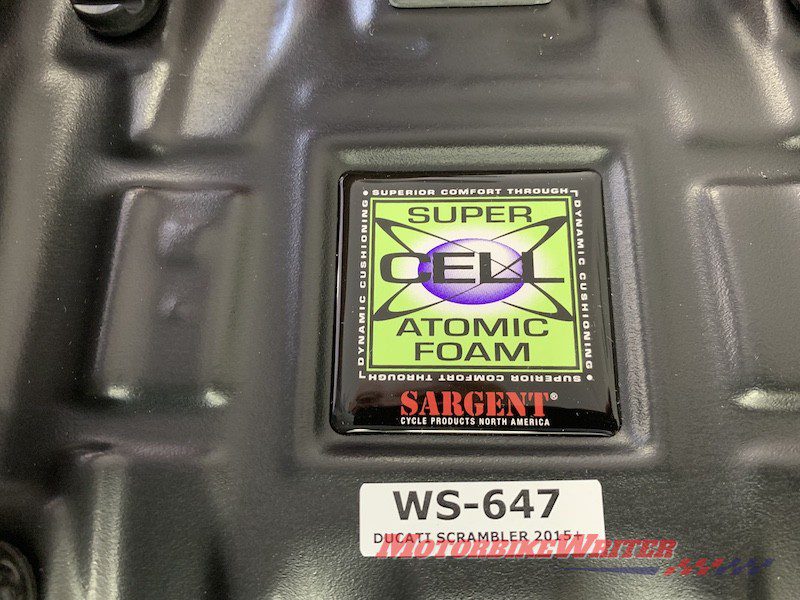 Some aftermarket seats use gel which feels like it would be comfortable, but it's heavy and it heats up so you get that annoying hot spot on your backside after a while.
Sargent also use a thicker layer of foam than the original, so they send you a lower-profile underseat storage box to accommodate the extra depth of the seat.
The Sargent seat is more contoured than the original but you can still shift around a bit and you don't get any areas of high pressure or that burning feeling of many other seats.
Speaking of heat, you can also get a heated option, or even a solo seat so you can have a luggage rack or top box on the back seat area.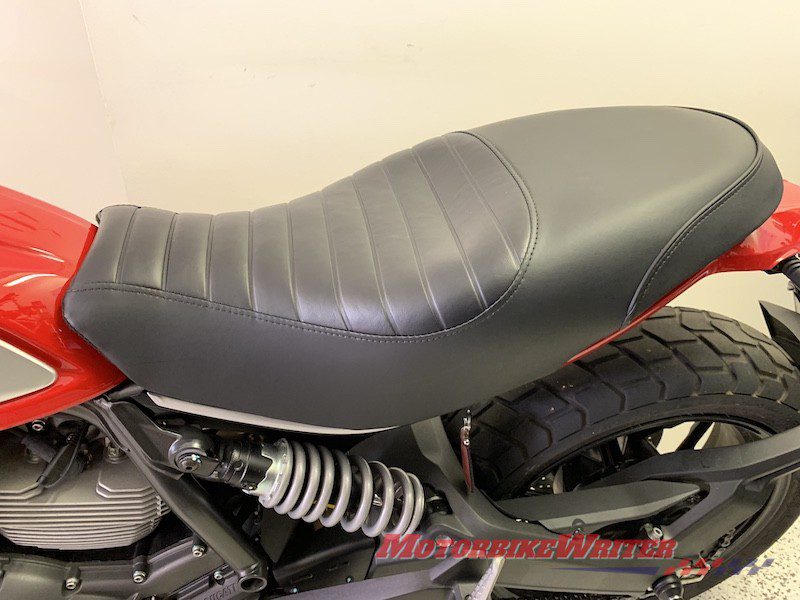 We've tried other aftermarket seats and they take some time to get used to, or to "bed in".
With Sargent Seats there is no "break-in period" required thanks to their patented "Zone Suspension Body Contour Technology". Click here for more tech info.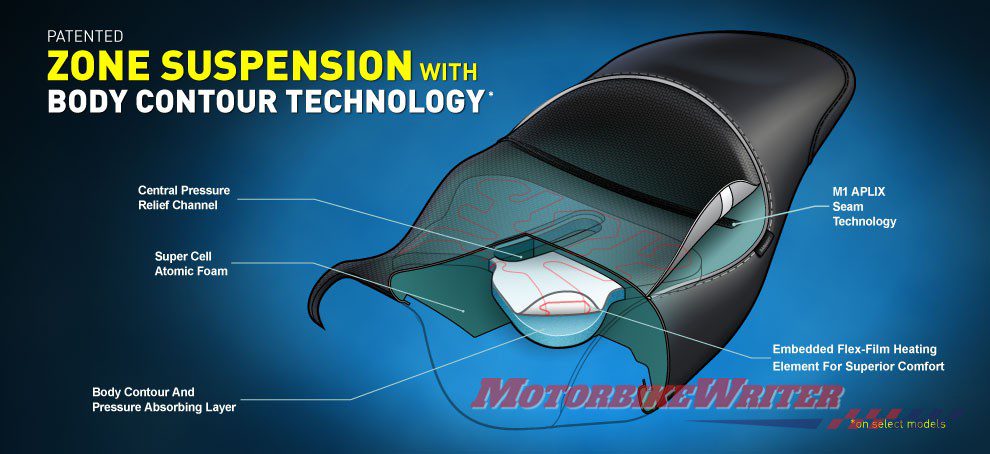 Basically it offers immediate and maximum comfort right from the first time you sit on the seat.
They don't use glue which can harden and create discomfort. That also means there is nothing to come loose, so it should last longer.
Sargent Seats
This American company has an Australian distributor and offers seats for more than 100 motorcycle models.
They also have choices of colours for the seat and welt (seam or rim edging), high and low versions, two-up and solo, modular, heated, and backrests, so there are almost 1700 products available.
Most also come with a handy LED torch under the seat.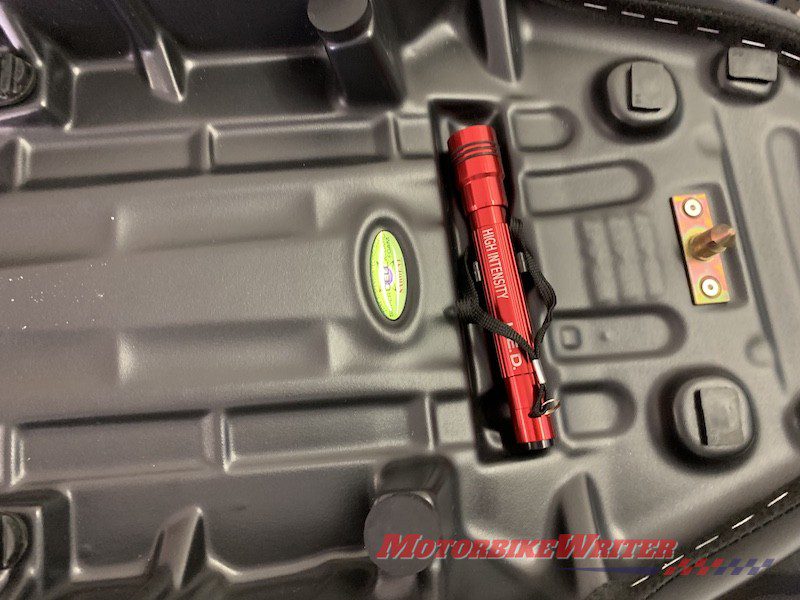 The company has been around since 1935 when Henry Sargent started an automotive reupholstery business in Florida.
Marion Todd bought the company in 1950 and his son, Mark, expanded it into motorcycle seats in 1990.