MV Agusta has promised to unveil a new range of 1000cc models, fix their notoriously slow spare parts delivery and hand over company control to Russian investors.
This is all the result of yet another financial rescue for the struggling Italian motorcycle manufacturer, this time by shareholders.
New 1000cc models
The Italian company says they will launch a new range of "premium four-cylinders of 1000cc displacement" at the EICMA motorcycle show in Milan next week.
Included is an "all-new" Brutale 1000 hyper-naked with a record top speed of 312km/h with 158kW (212hp) of power (probably with an optional track ECU kit).
"The fastest and most powerful naked bike ever produced," their press release says.
The range could also include a replacement for the F4 which no longer meets European emissions limits.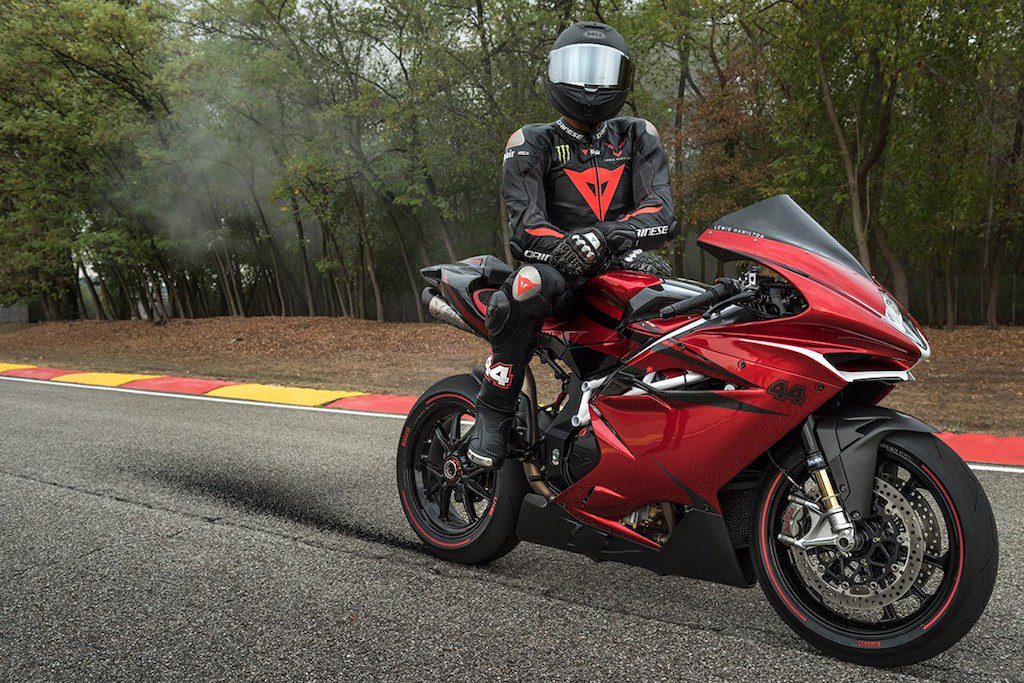 Financial rescue
This comes after shareholders tipped in an extra €40m+ "to strengthen the company resources to enhance its industrial and commercial plan". That's a total of €50m in rescue funds in the past 12 months.
Over the past few years the company has limped through liquidity problems, lost AMG-Mercedes investment and been bailed out by Russian investors Black Ocean Group who are now taking control.
In the same time, no new product has been released, only a plethora of very expensive limited-edition models, including the recent $125,000+ Claudio F4.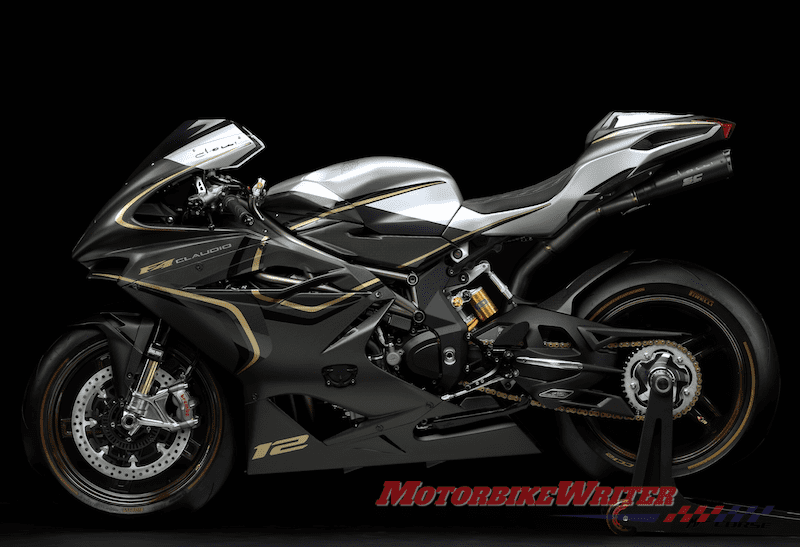 Speaking of which, the F4 may now be saved from deletion if they are releasing a new range of 1000cc fours.
Let's hope so.
In a press release, the company says the additional capital will help the company focus on its "industrial plan" to deliver new models, develop the sales network and improve their service.
They certainly need the funds. We have heard that some suppliers have refused to deliver components to MV Agusta until they have been paid.
Company president and CEO Giovanni Castiglioni says they have reduced net debt by over 60% in the past two years.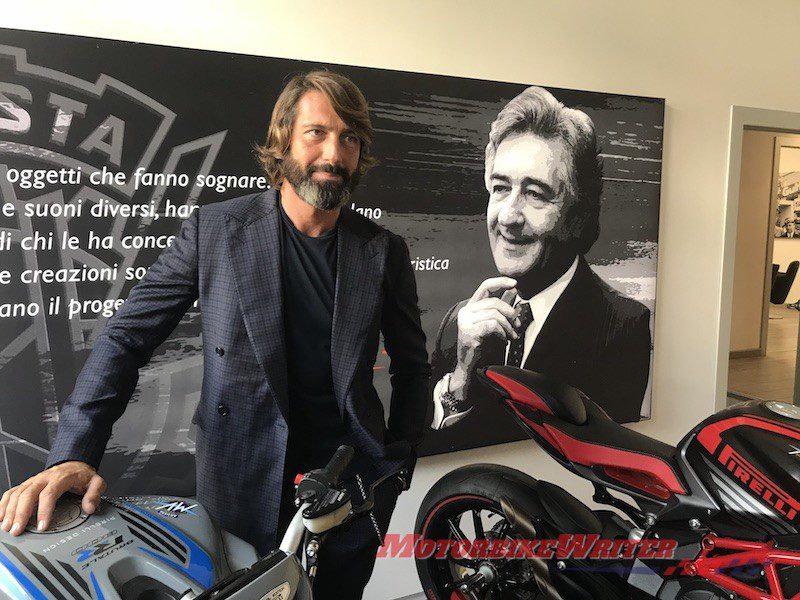 Spare parts
Owners will be pleased to hear of the promise to improve service to customers.
An official MV Agusta press release says they plan to introduce a "new integrated system linking MV Agusta, its network and supply chain in order to reduce the lead time of spare parts and accessories as well as the new product delivery to the market".
However, it may not change the situation in Australia where importers Urban Moto Imports do not store any spare parts. Instead, they orders parts from overseas as requested.
We know of one MV owner who waited more than six months for a sump plug.
MV Agusta is also planning to reduce the number of dealers "allowing its best dealers to increase their territories as well as promoting new mono-brand stores".
Again, that may not apply to Australia where UMI have control over dealership numbers.
In Europe, MV Agusta will open new stores in Moscow this month and London by mid 2019 together with six new mono-brand stores within next 12 months.
New boss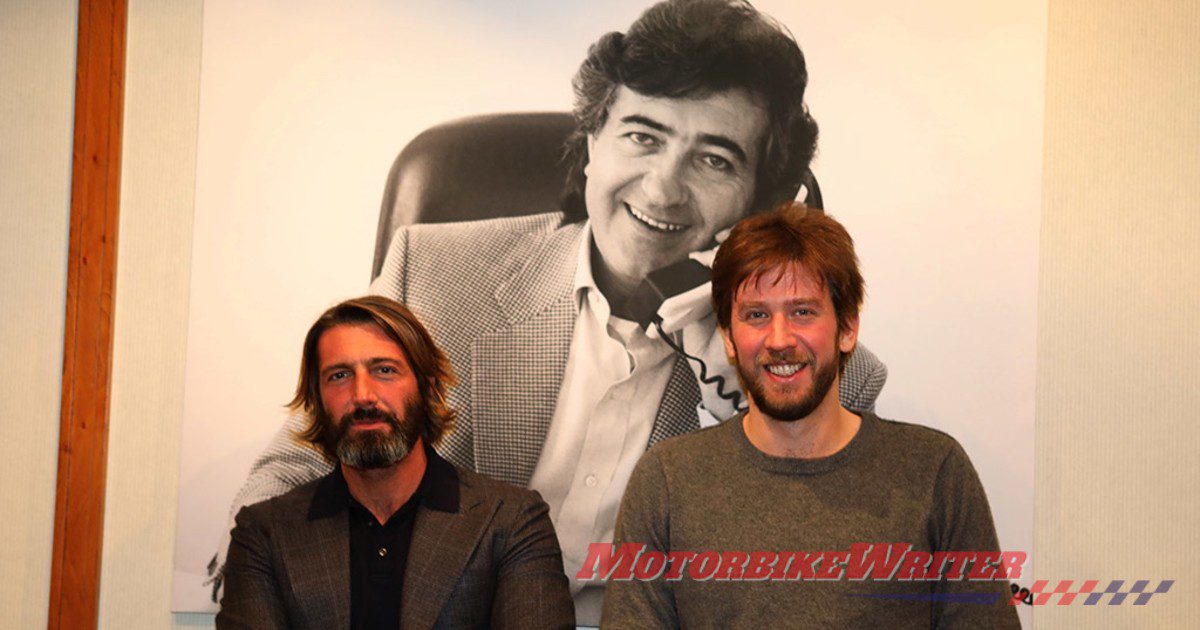 Giovanni will step down from the CEO position, handing it over to Russian Black Ocean Group founder Timur Sardarov who will also become the board chairman.
"His vision and his focus on innovation will bring the group to the next level," says Giovanni who will remain company president and focus on product.
Timur, son of oil tycoon Rashid Sardarov who was mentioned in the Panama Papers and has links to Russian mafia lawyers, joined MV Agusta almost two years ago.
"I am honoured by the trust I received from our Board and our employees and will fully dedicate myself to the company with the objective of bringing MV Agusta to a higher level where it belongs," says Timur who set up the Nevada Burning Man festival.
"This company is a true family of incredibly skilled people, passionate and loyal customers, a patrimony of the two-wheels industry and of Italy."