Actor Russell Crowe is selling off two of his motorcycles and a host of movie memorabilia, musical equipment, paintings and more in the Sotherby's Australia "The Art of Divorce" auction.
Russell and former wife Danielle Spencer have been separated five years and their divorce will become official about the time of the Sydney auction on April 7.
Crowe motorcycles
The two bikes on offer are a Rabbitohs chopper built by the Orange County Choppers Teutul family of American Chopper fame. It is estimated to fetch up to $45,000.
There is also a 1917 500cc Precision valued at up to $30,000.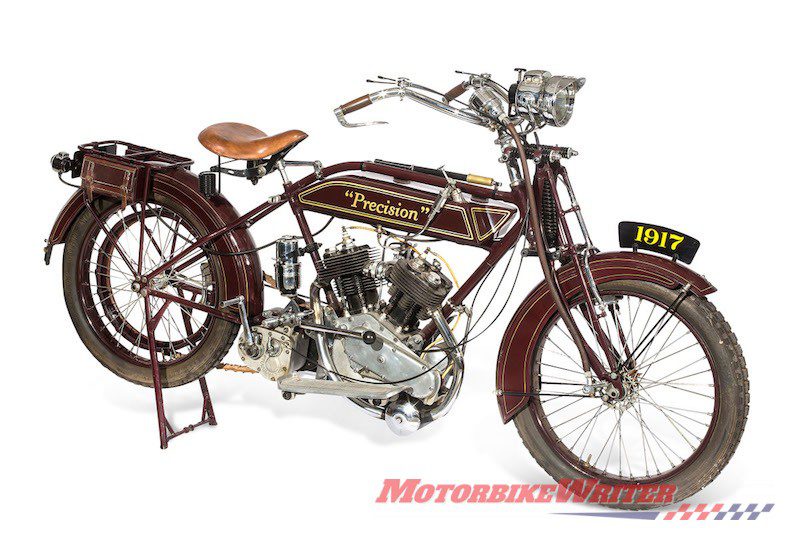 Both bikes were on display at his Museum of Interesting Things which was at the Coaching Station Inn near Grafton in NSW. He has since sold the property and closed the museum.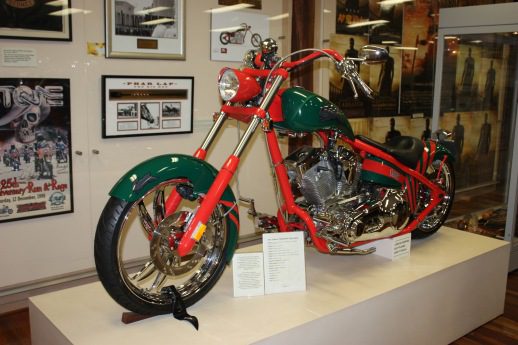 The museum also featured a lot of his movie memorabilia which is also up for auction.
The Rabbitohs chopper honours Russell's favourite football team, the South Sydney Rabbitohs of which he owns 50%.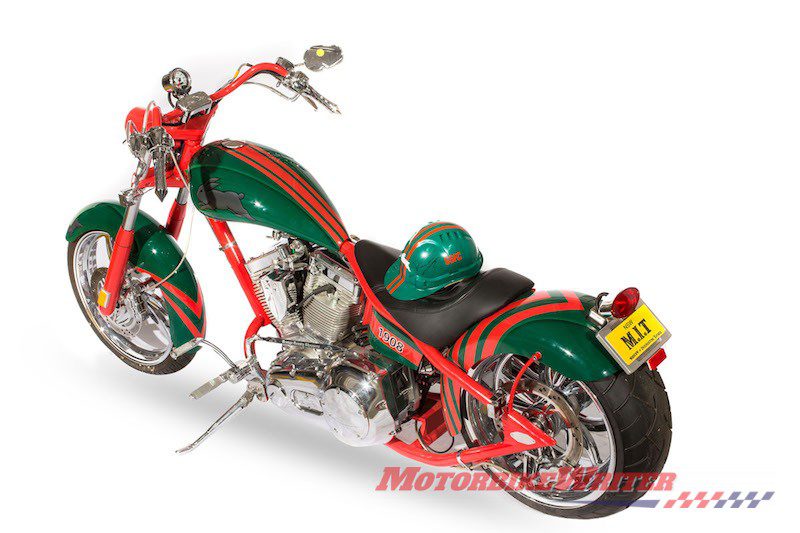 The bike is powered by a 1647cc S&S 100 engine, coupled to a Baker six speed transmission, with Orange County Choppers custom 'rabbit ear' wheels, 'cross' motif indicators, handle grips, rear number plate surround, fuel tank, exhaust pipes and front and rear fenders and a custom 'Rabbitohs' construction worker hard hat.
Teutul bankruptcy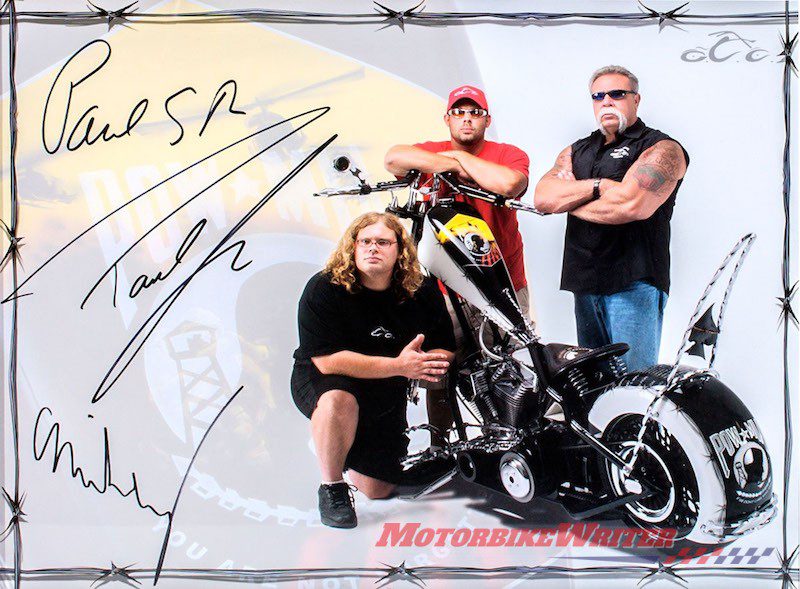 The bike's tank is autographed by the Teutul family.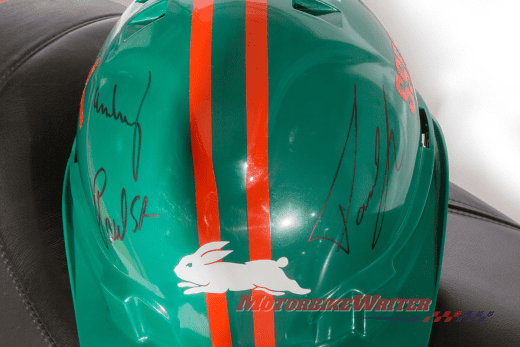 Incidentally, Paul Teutul Snr has filed for bankruptcy claiming to owe more than 50 creditors $US1,070,893.44 while his worth was only $US1,801,729.
Teutul's home is now also in foreclosure, adding to the growing list of financial issues for the former television star.
It comes as the revival of American Chopper hit the TV screens in the US.
Other auction highlights
While the museum contained a lot of other bikes such as a 1933 BSA Blue Star, 1963 Norton 350 Navigator and 1973 Norton 750 Commando, they are not included in the auction.
Nor is an original Easy Rider poster and the "colours" worn by Dewey Hungerford in the iconic Aussie bike film, Stone.
However, an autographed photo of Evel Knievel jumping through the Caesar's palace fountain in Las Vegas is included and expected to fetch ump to $2000.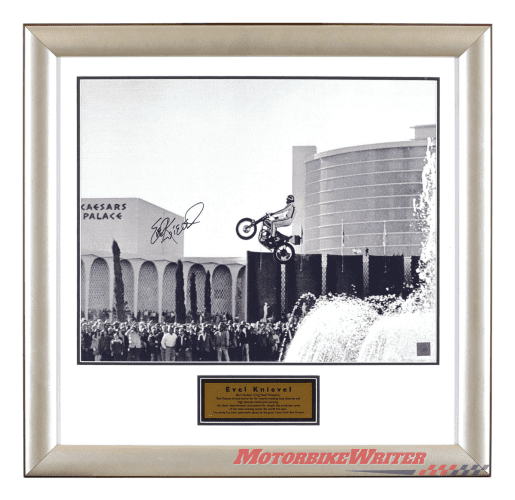 Other highlights, some of which were on display at his museum, include:
A pair of maroon leather Doc Martens boots, worn by Russell Crowe as the character, 'Hando,' in the film, Romper Stomper(1992), estimated to fetch up to $15,000.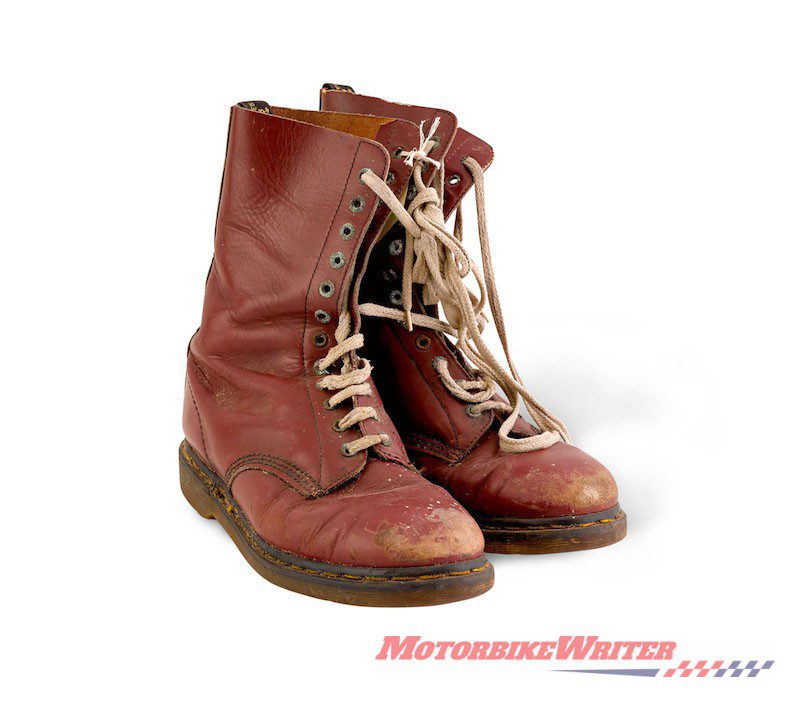 The important stunt cuirass worn by Russell Crowe in the scene depicting the death of the character, 'Maximus', in the film, Gladiator (2000), estimated to fetch up to $30,000.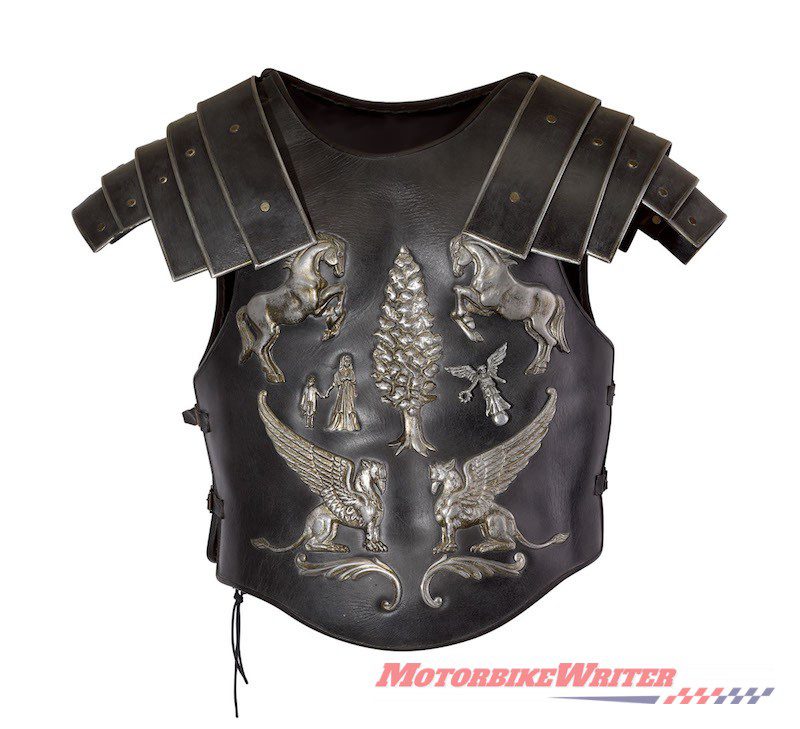 A fully functioning replica Roman chariot from the film, Gladiator (2000), estimated to fetch up to $10,000.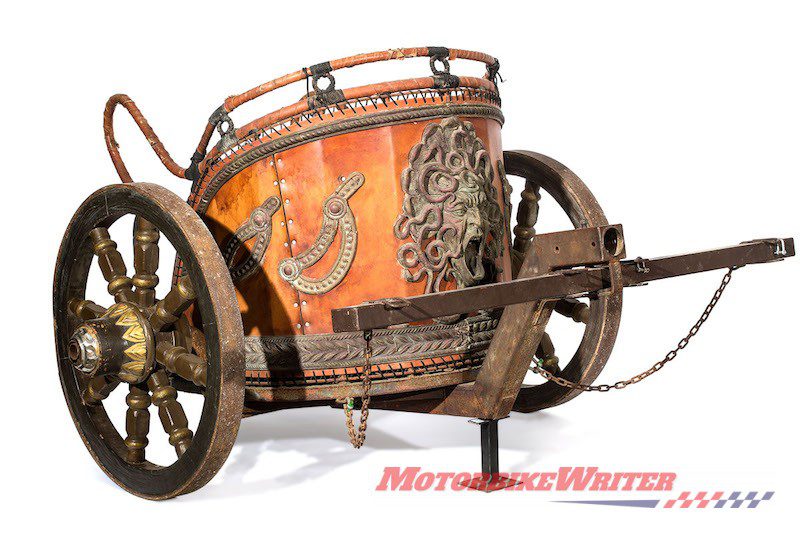 A brown leather boxer's protector used in the film, Cinderella Man (2005), estimated to fetch up to $600.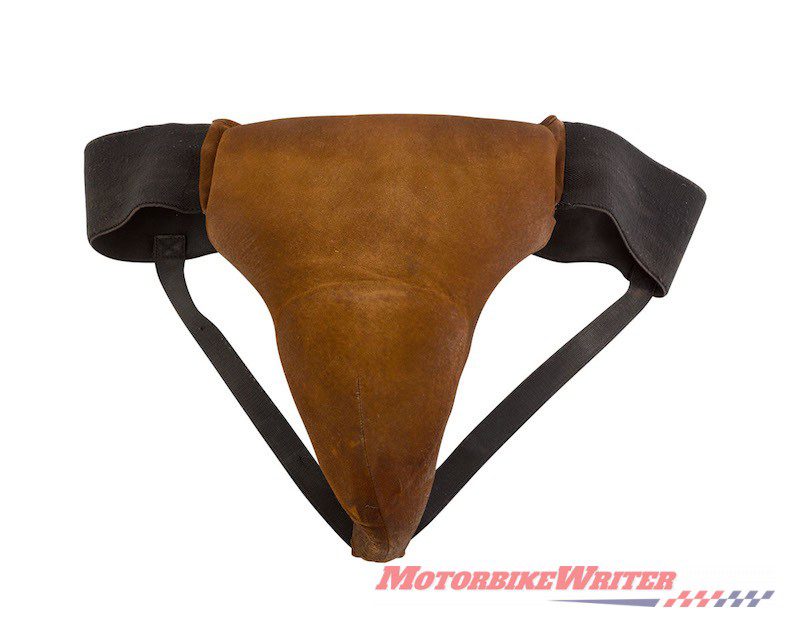 An Epiphone Les Paul Deluxe 'Metallic Blue Sparkle' electric guitar, 2000, inscribed by Les Paul, estimated to fetch up to $2500.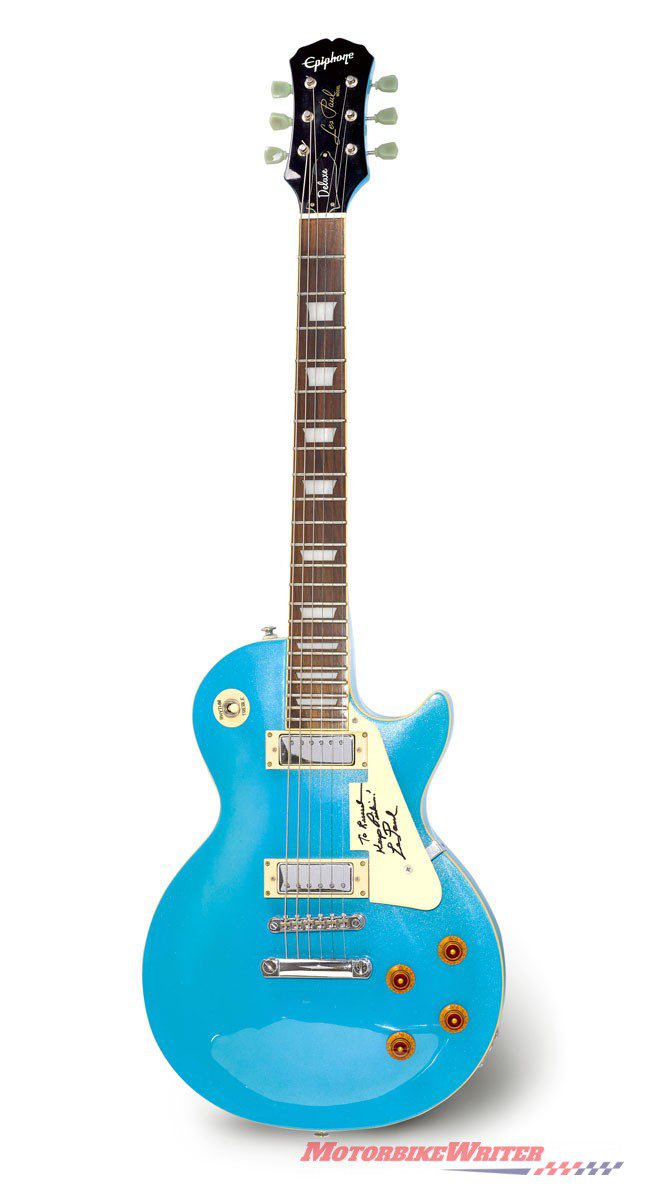 Click here for the online catalogue. To receive notifications and updates on the Carriageworks auction, click here to register.