Ever since Suzuki's new adventure-ready V-Strom 800DE / Adventure (aptly nicknamed the "P-Strom") popped into existence at EICMA 2022, we've been wondering if the Japanese motorcycle marque has any inclination to set upon new cycles for the streets.
Based on a recent filing with the California Air Resources Board (CARB), we're definitely getting something new. Take a look below:

The paperwork shows the following bikes for MY2024:
While the top two are now revving pertinently alongside the same-engine-different-genre GSX-8S, a V-Strom 800 does not (yet) exist – but what's the difference between a V-Strom 800DE and a V-Strom 800?
According to the CARB filing, the second half of the model coding also matches the GSX-8S, not the 800DE/Adventure, further positing a suggestion that Suzuki's got more up their sleeve than they're letting on; take that "Dual Explorer" designation away from the 800DE, and what have you got? 
53.3 miles to the gallon, a 9,250rpm redline, V-twin vibes (thanks to that 270° crankshaft), and hefty potential for a swanky saddle that was supposedly tried out by the designer at his desk for multiple days on end before the final debut date (via MCN's review of the 800DE).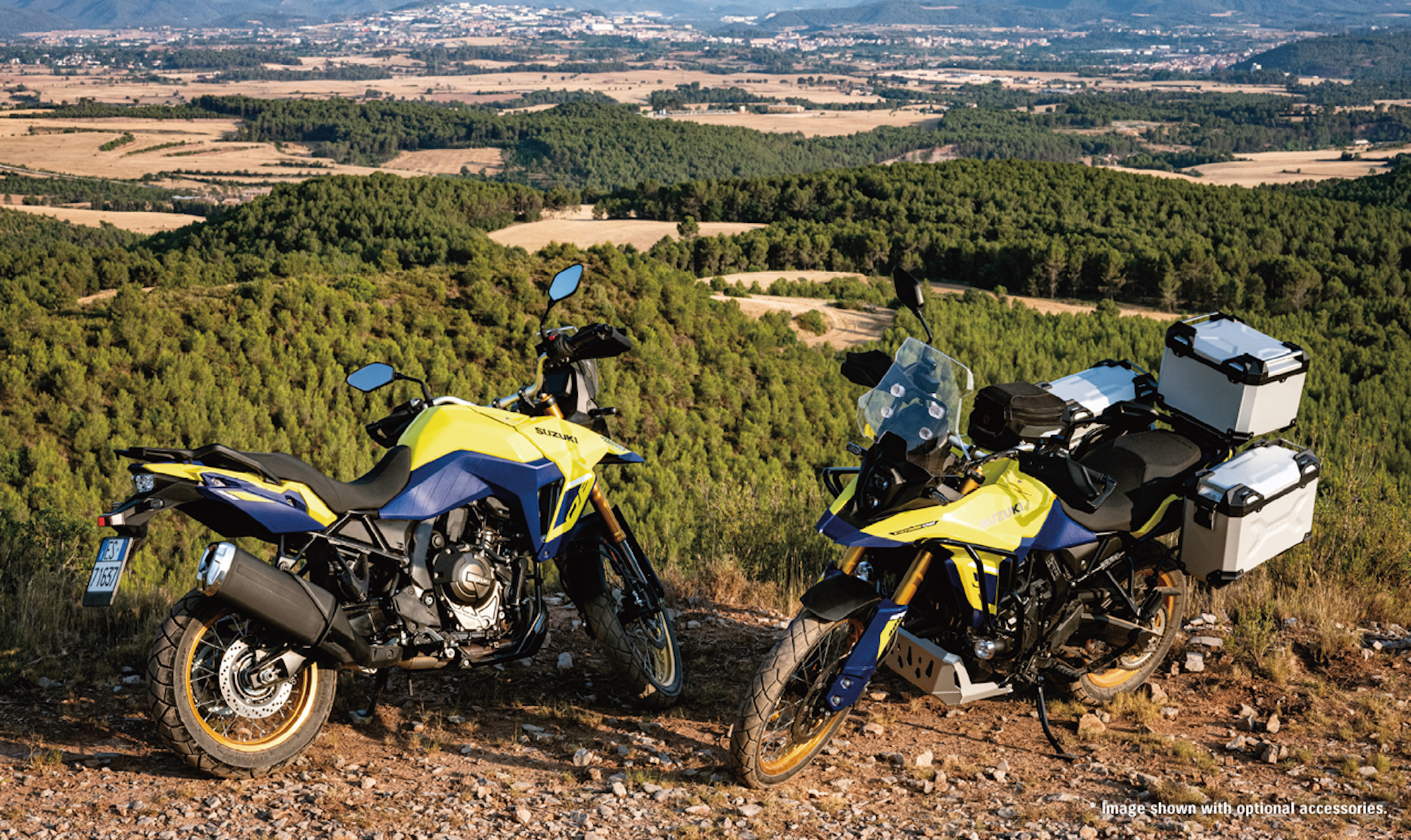 Now that we know who's going to EICMA 2023, the bigger question remains:
What has Suzuki got in store for November?
*Media sourced from
Suzuki
*