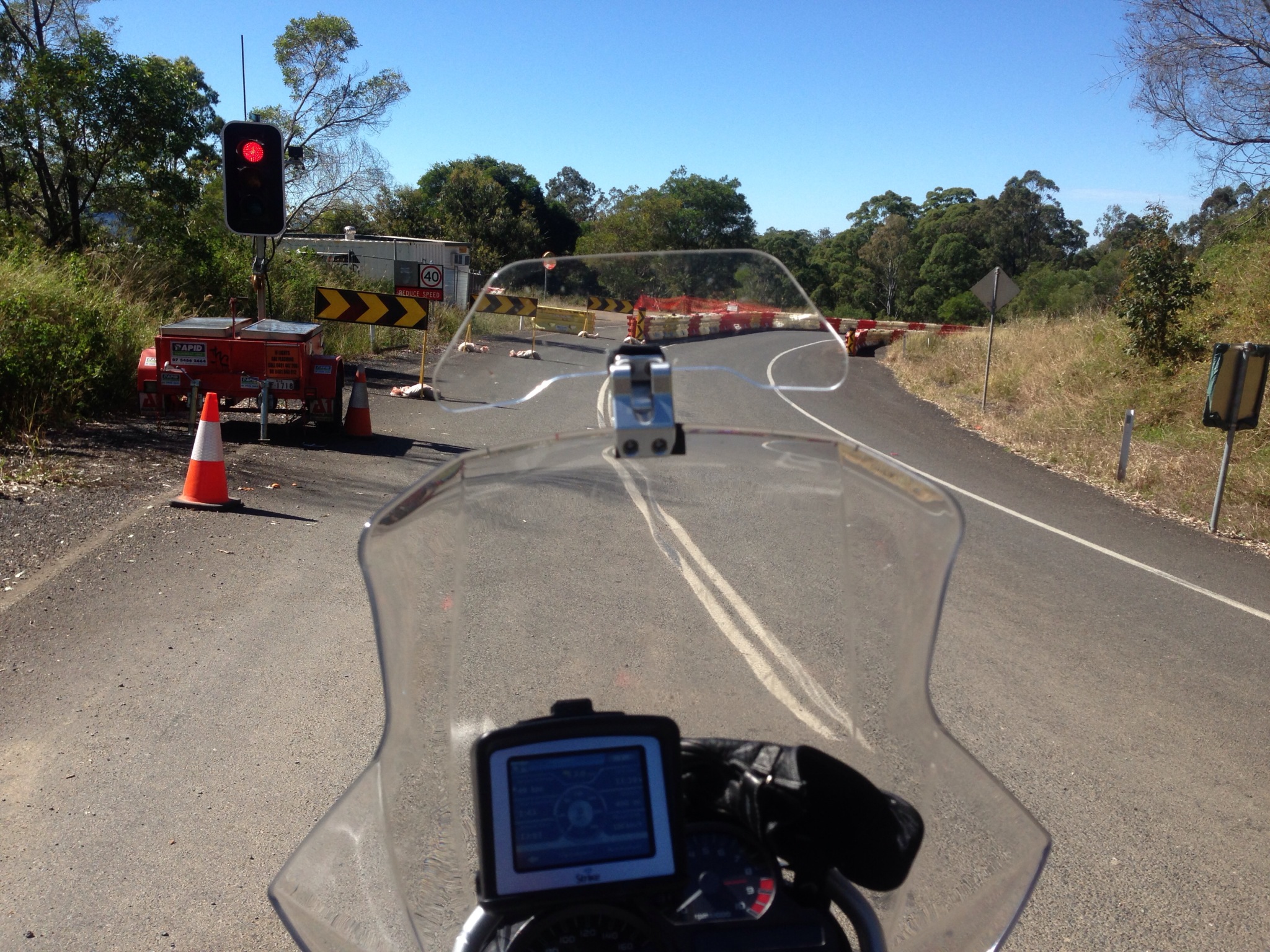 With all the roadworks going on and no sign of them disappearing soon, we need to establish some roadworks etiquette.
First rule of roadworks etiquette should be that all bikes should be allowed to shuffle to the front of the queue.
I've done this on many occasions at the ubiquitous remote red light machines or where there is a worker holding a STOP/SLOW sign.
Where there is a worker, they often strike up conversations, mainly talking about the bike I'm riding and telling me useful information about the works, how long they will continue and how long the hold-up will be.
It's all very friendly and I've never had a motorist honk or make rude gestures. Most seem to know bikes accelerate quickly and I'll be out of their way as soon as the traffic moves again.
On only one occasions did the STOP/SLOW worker get upset with me shuffling to the front of the queue.
I graciously informed "Mr Hitler" with the sign that I would be out of the way of the queue of trucks and cars as soon as he turned his sign around.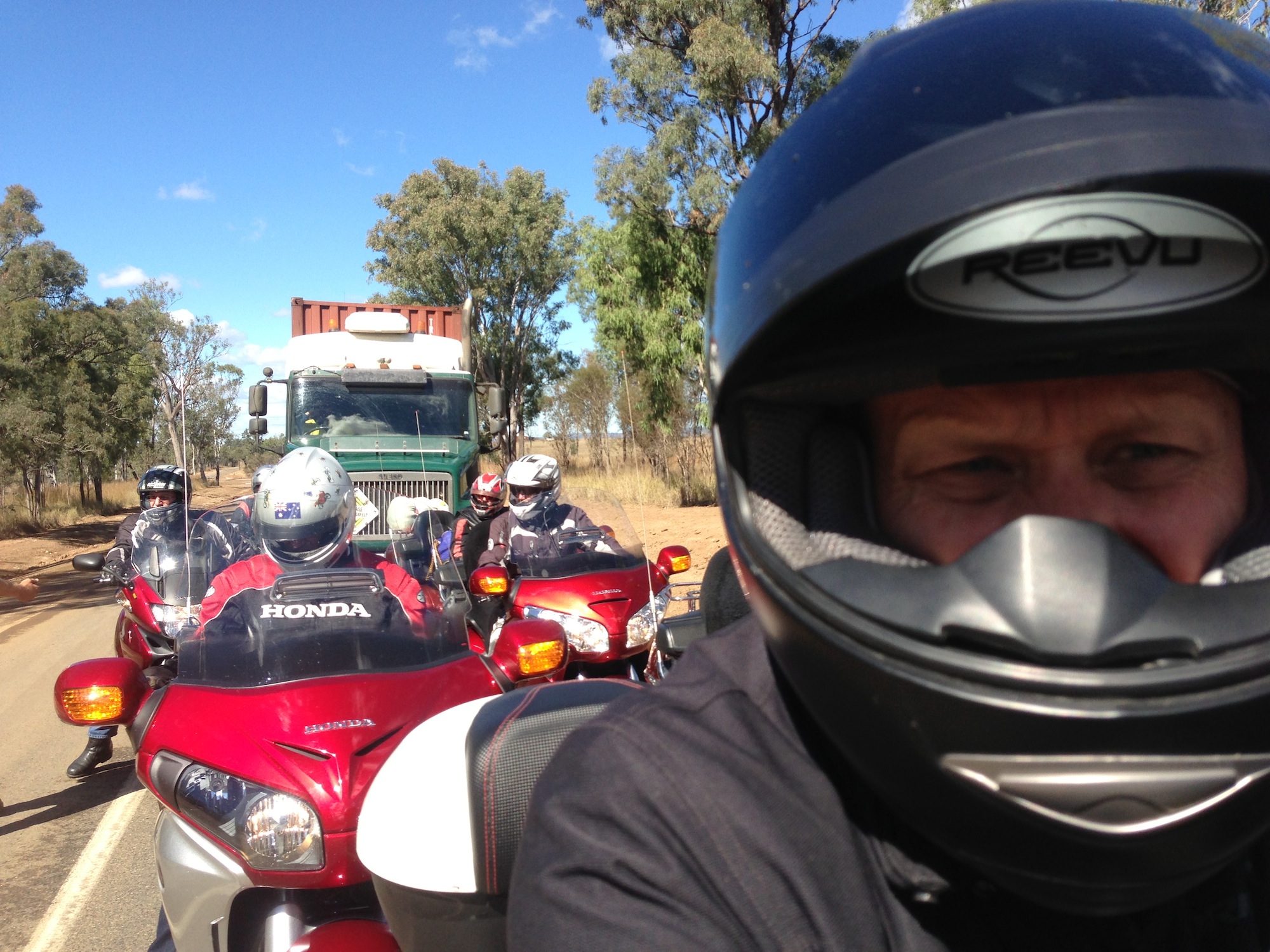 Speaking of trucks, rule number two should be that trucks have to pull over 100m before the sign and allow all other vehicles to get in front so the other traffic isn't held up by slow-moving vehicles trying to return to the posted regular speed.
One of the most frustrating things about roadworks is not the work site, but the long procession of vehicles following trucks out of the work site.
Motorists get frustrated by slow-moving trucks and try stupid overtaking maneuvres.
It is a matter of safety that trucks should be made to pull over and allow other vehicles to pass or display some courtesy and pull over after the roadworks site to allow vehicles past.
The third rule of roadworks should be that slow-down speed signs and warnings about queueing traffic and possible delays shouldn't be so far in advance of the actual work site.
Out in the country it seems these signs are so far in advance of works sites that the traffic slows, then the motorists think the works have been closed down and they start accelerating again just as they come up on the work site.
I don't agree with speeding through roadworks, but I do believe we shouldn't slow down so far in advance. I recently slowed down to the required 40km/h and had several vehicles pressing on my rear wheel that I simply had to speed up again.