Leading Australian motorcycle stuntman Robbie Maddison has been confirmed as a special guest at the 2015 Sydney Motorcycle Show at Sydney Olympic Park on November 20-22.
Maddison, who holds the world record for the longest distance ever jumped on a motorcycle is back on Australian soil for the first time since his most daring project yet, the Pipe Dream, in which he rode a modified dirtbike on a wave near Teahupoo in Tahiti.
While the 34-year-old from Kiama won't be performing any stunts at the show, he will be available for autograph sessions and interviews at 1pm on Friday November 20 and noon on the Saturday.
The multi world record holder and FMX champion rode across the roofs of Istanbul for the James Bond movie Skyfall and performed some amazing stunts including jumping the Tower Bridge in London and Corinth Canal in Greece, as well jumping up to and off the Las Vegas Arc de Triomphe replica.
He has also skied down an Olympic ski jump for the One Any Sunday sequel.
"I am really looking forward to connecting with all the Aussie fans at the Sydney Motorcycle Show," he says.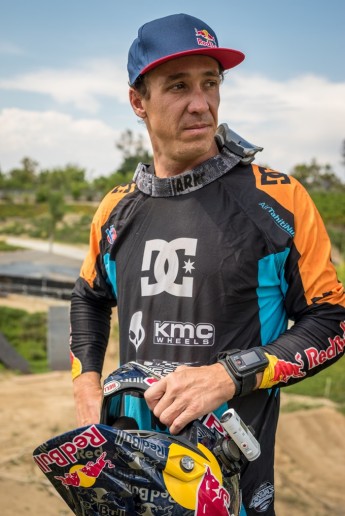 Event organiser Troy Bayliss describes Robbie as "one of the most sought-after athletes in the world at the moment".
"Due to his global commitments Robbie is not often in Australia so this will give the Australian public a rare opportunity to hear in person what is next for this modern-day daredevil," he says.
The show will feature many motorcycle manufacturers displaying their latest bikes. Visitors to the show on Friday will be invited to attend the new motorcycle launches, normally conducted exclusively for media.
They will also be able to test-ride motorcycle, UTV and electric bikes.
The event will feature Australia's leading motorcycle stunt performers including World Freestyle Trials Champion Jack Field, Showtime FMX and renowned street bike stunt rider Dave McKenna.