BMX and mountain bike racing couple Barry Nobles of the USA and Aussie Olympian Carline Buchanan share a passion for two wheels that extends to their Harleys.
The couple met about eight years ago through their passion for riding bikes and have recently become engaged.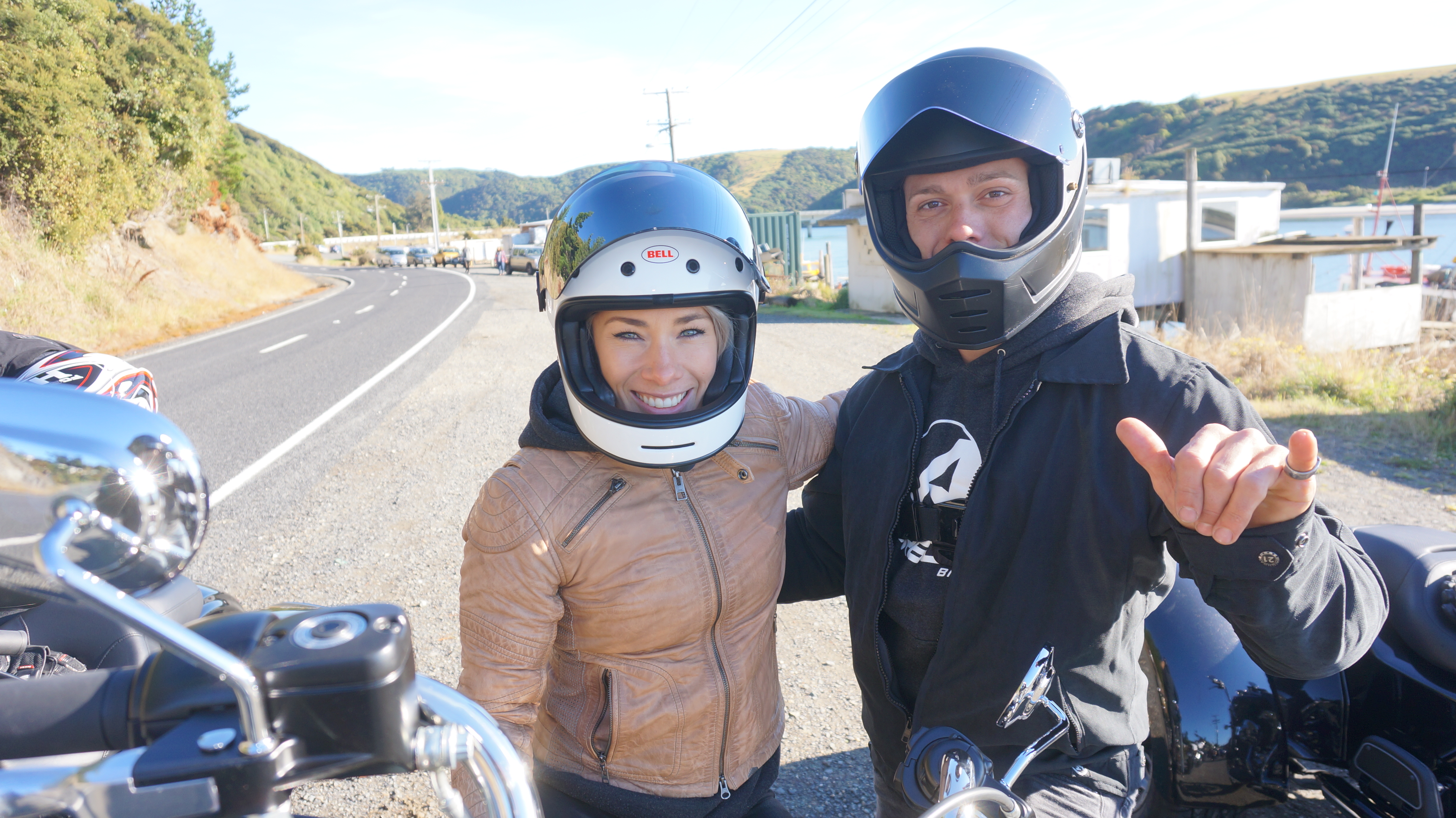 "We've ridden two wheels since we were young, so it was inevitable we would both get on two wheels with a Harley-Davidson and more importantly we're enjoying the ride together," says Caroline, a seven-times world champion in BMX and mountain bikes.
We met up with the happy young couple on the Harley-Davidson VIP and media ride from Dunedin to Invercargill and on to Queenstown for the Iron Run this weekend.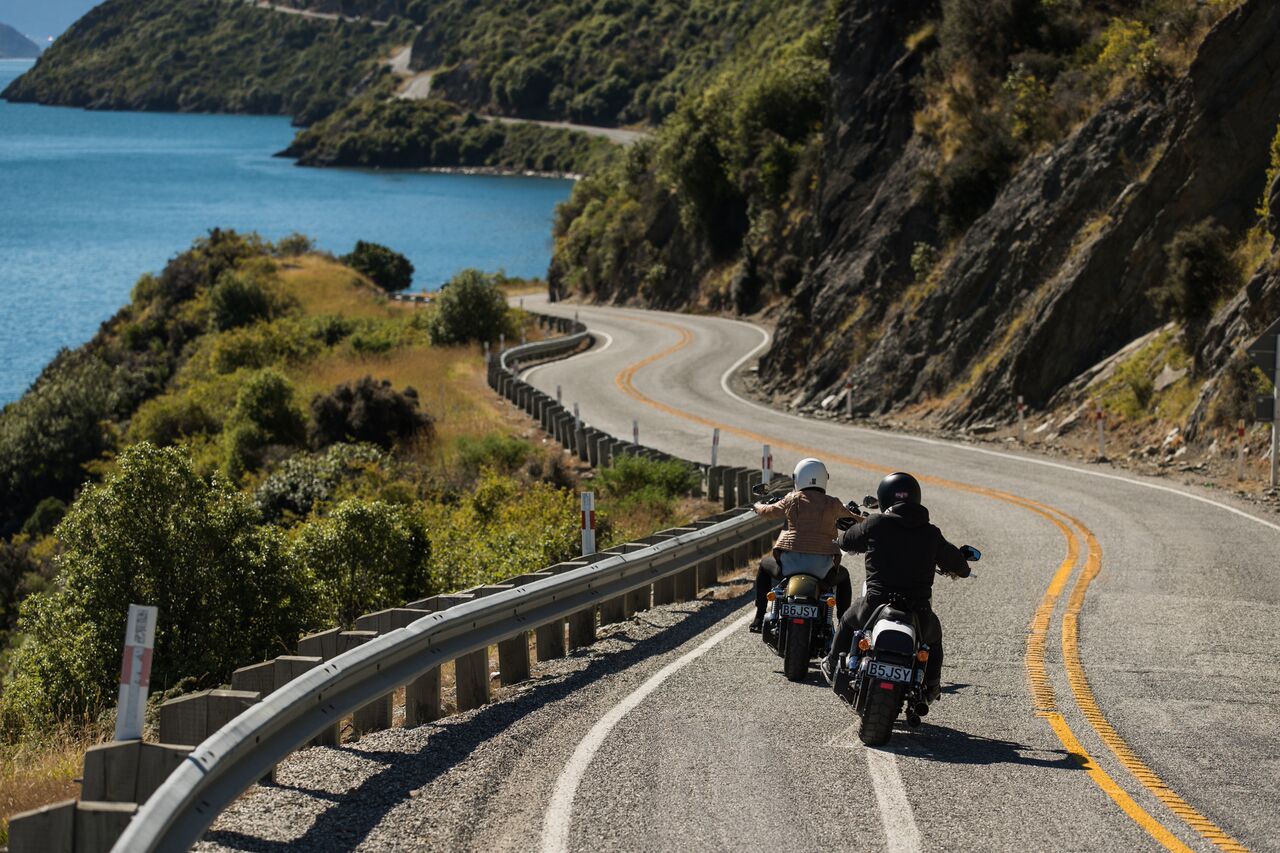 Shared passion
Barry, who holds two American Pro BMX titles, says he has an "adrenaline passion" for two wheels.
"When I Met Caroline I couldn't have asked for a better girl to have by my side and someone else who shared that same passion," he says.
"Each year she has got a little more into my lifestyle and liked it."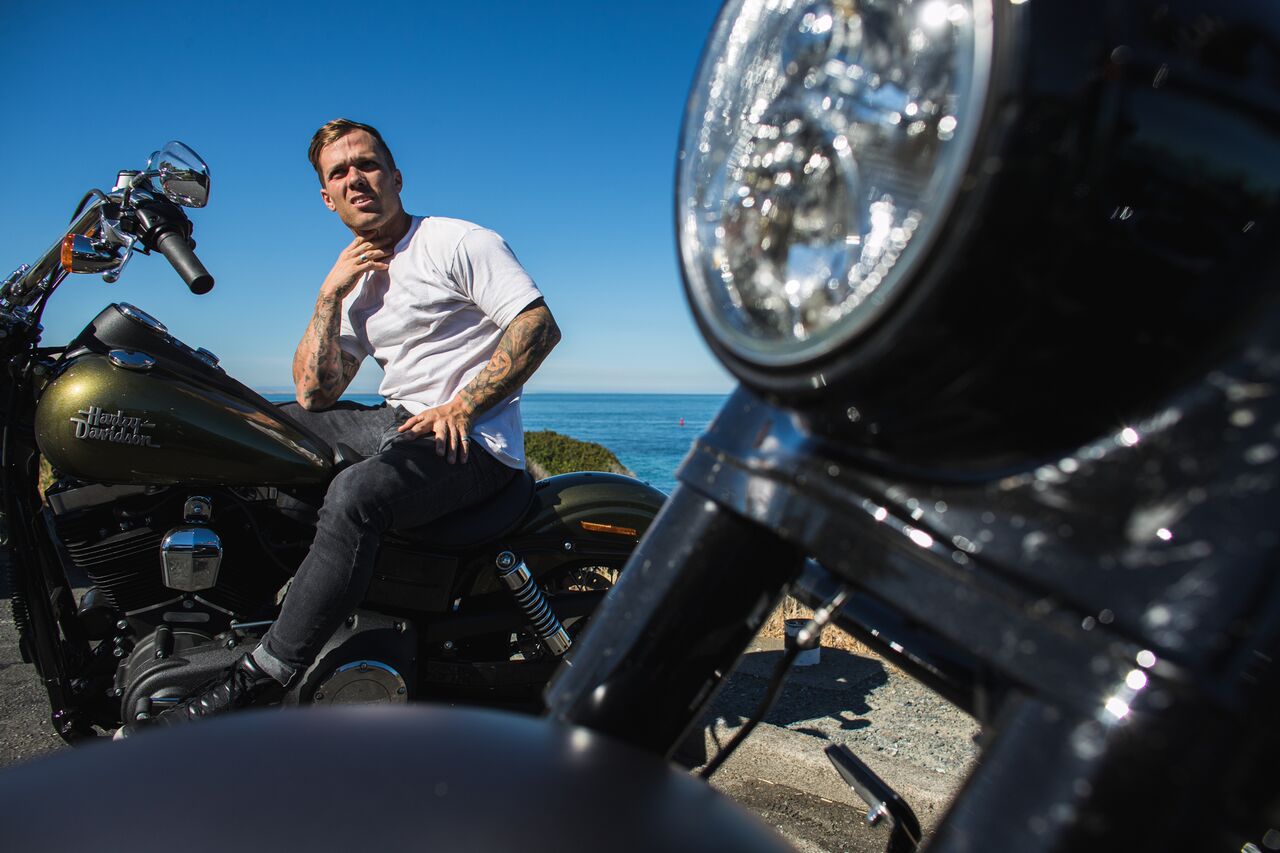 Barry has had his motorcycle licence since he was 14 in Alabama, but Caroline is only a newcomer, getting her licence when Harley-Davidson released the new Street 500.
"For me that was the perfect entry point for me because I always thought I'd be too small for a motorbike," she says.
"But as soon as the Street 500 came out that was my opportunity. I thought, "you know what?, it's time to take two wheels from the dirt to the asphalt."
Open licence
So she got her licence and a Street 500, then became a Harley ambassador two years ago. Now she has progressed to an open licence and is looking for a bigger bike,
"That's the hardest decision," she says. "I'm on the Street Bob this week, so I think I'm pretty set on that at the moment."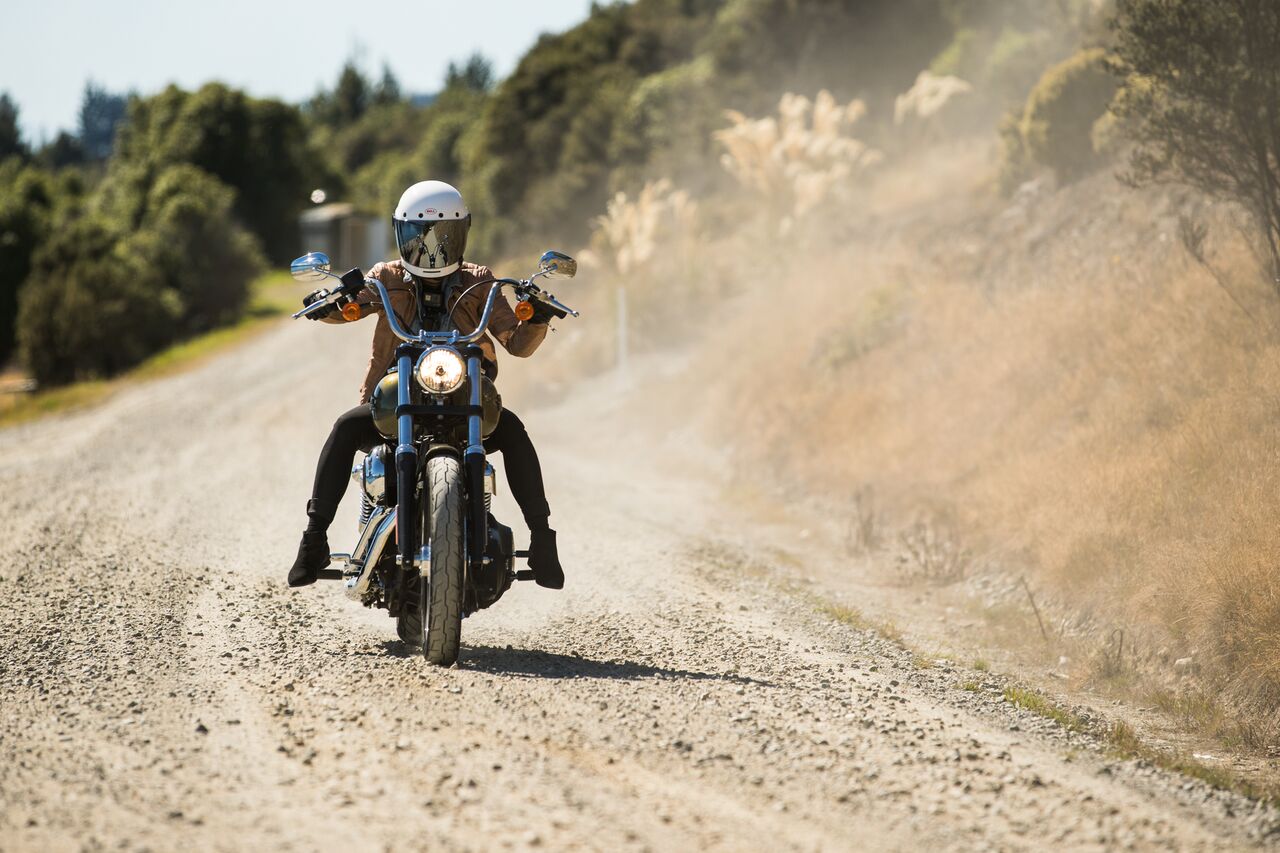 Barry has a Sportster 883 project bike at home and was planning on a Street Bob as his next bike.
"But if she gets one we don't need two in the garage, so I'll probably get on a big bagger touring bike and you'll catch me cruising the country."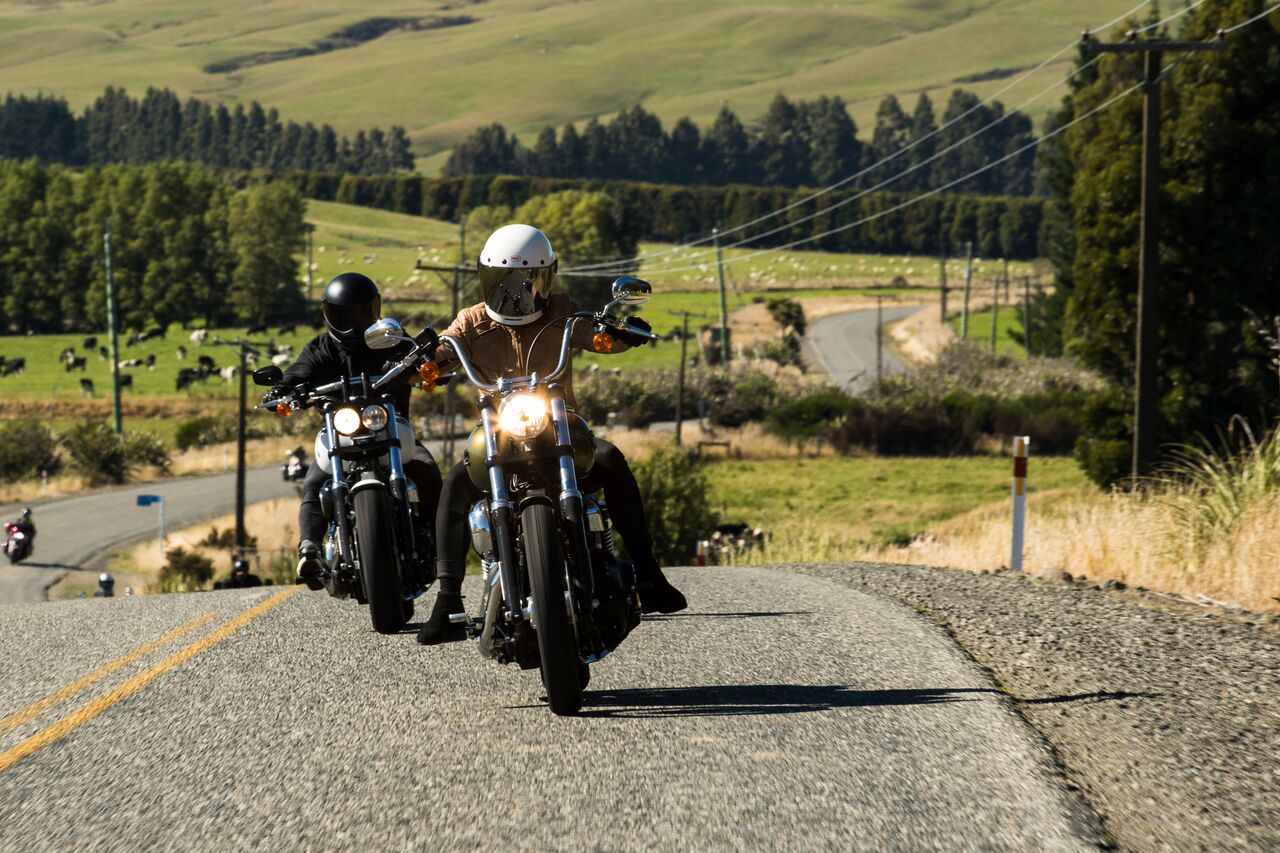 Lifestyle series
Barry and Caroline have a cameraman along with them on the trip, shooting video for an upcoming travel/lifestyle TV show to be called Living the Ride.
Caroline has featured in other travel films that screen on Qantas flights, but Barry says they hope to sell this to a TV network.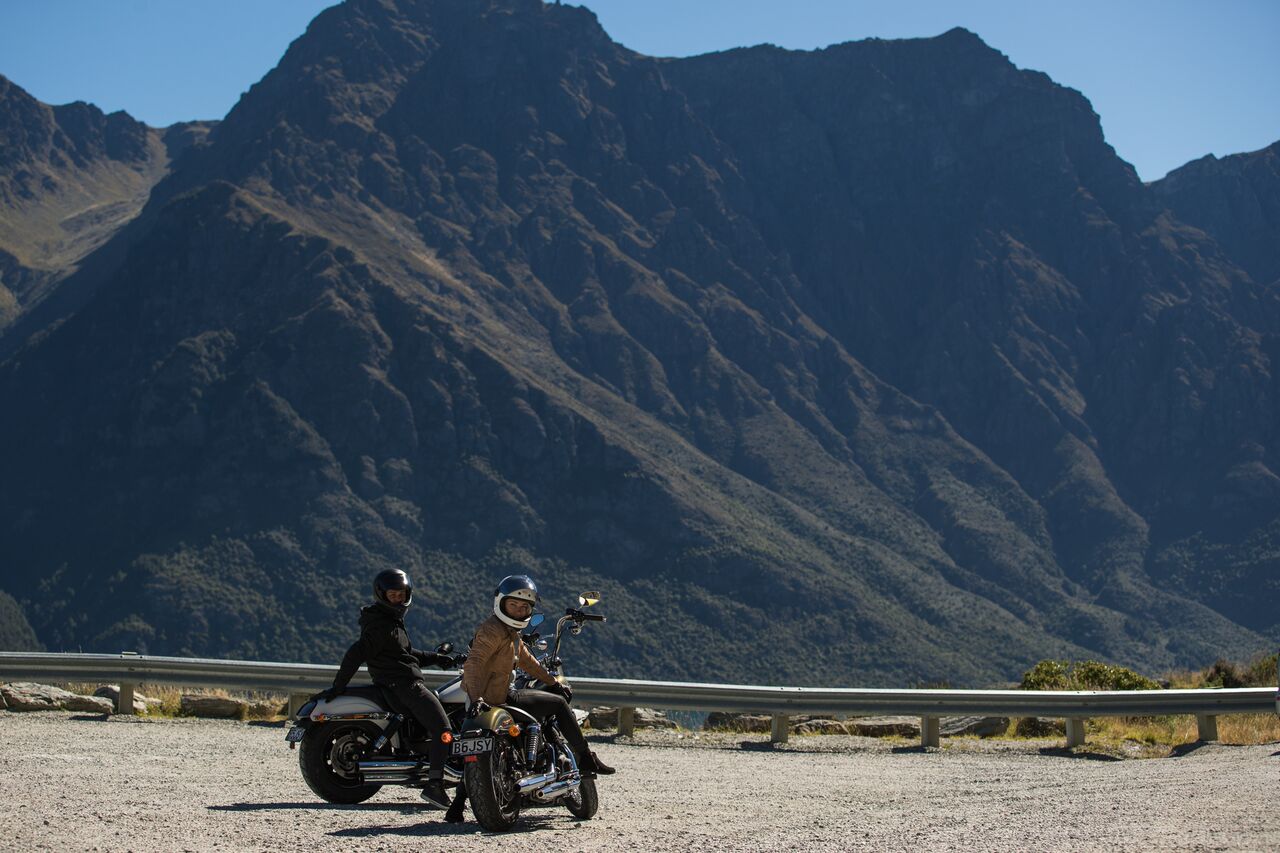 "The Living the Ride series is not just about going to competitions and focusing on the one event," Barry says.
"We got to a point where we were travelling the world and we weren't seeing everything.
"It's more about how you should get out there and take advantage of every opportunity cause life's short.
"Now I just really want to have fn and enjoy things Ive missed out on before."
Riding style
Caroline says riding BMX and mountain bikes have helped her in her riding, especially her awareness of the road and traffic.
"My mum wasn't scared when I started riding motorbikes because she knew I had learned race craft in BMX," she says.
"The knowledge of whose around you. You've got to know where seven other riders are."
She says that has developed her ability to react and get out of trouble.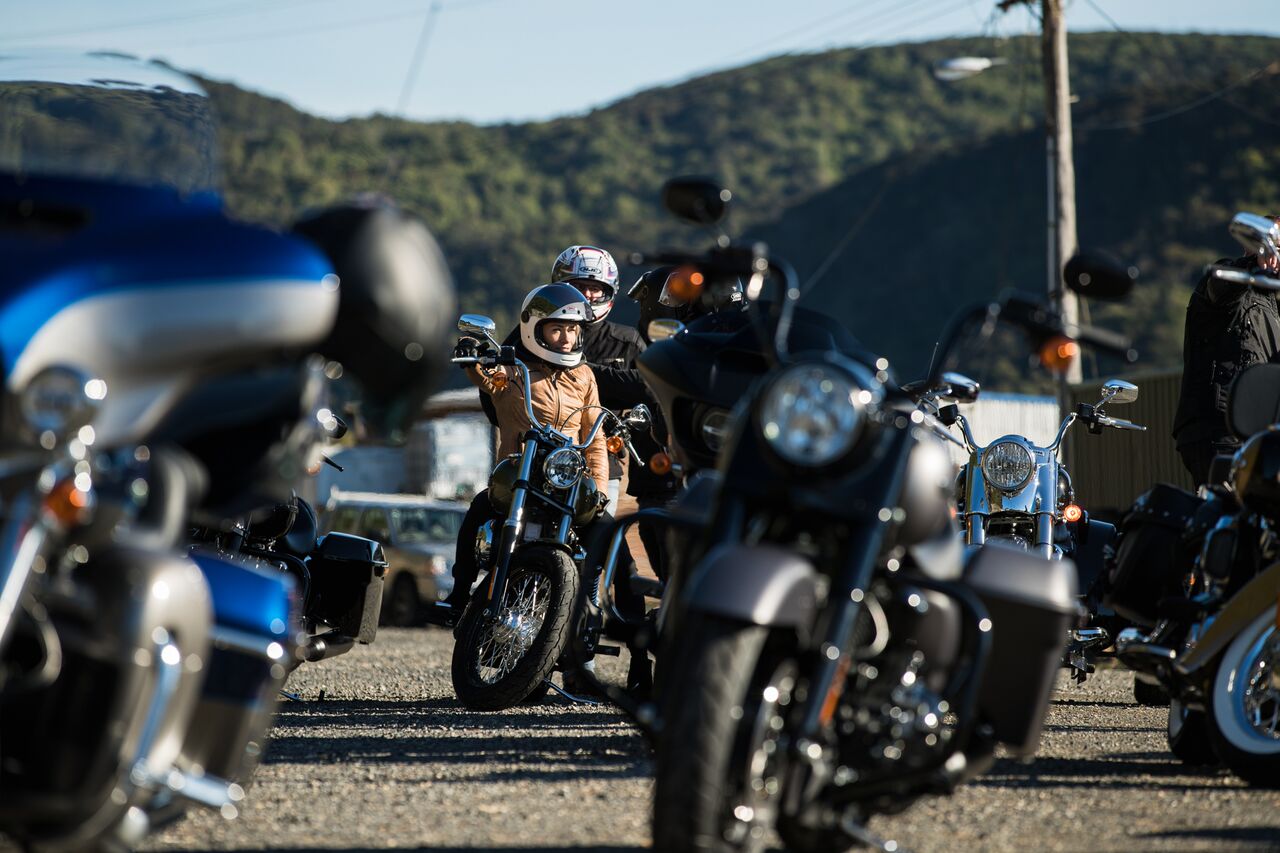 Young and female
Caroline believes Harley-Davidson has become more attractive to young people and women, mainly through the more affordable Street 500 and models with lower seat heights.
"There are young people who are working hard and have the income to have these toys and obviously a Harley is instant gratification," she says.
"There are a lot more women who are believing in themselves and they are getting out and forming groups going for coffee or camping on the weekend.
"I noticed through social media it's really becoming big. A lot of girl riding groups are forming around the world and sharing that common bond."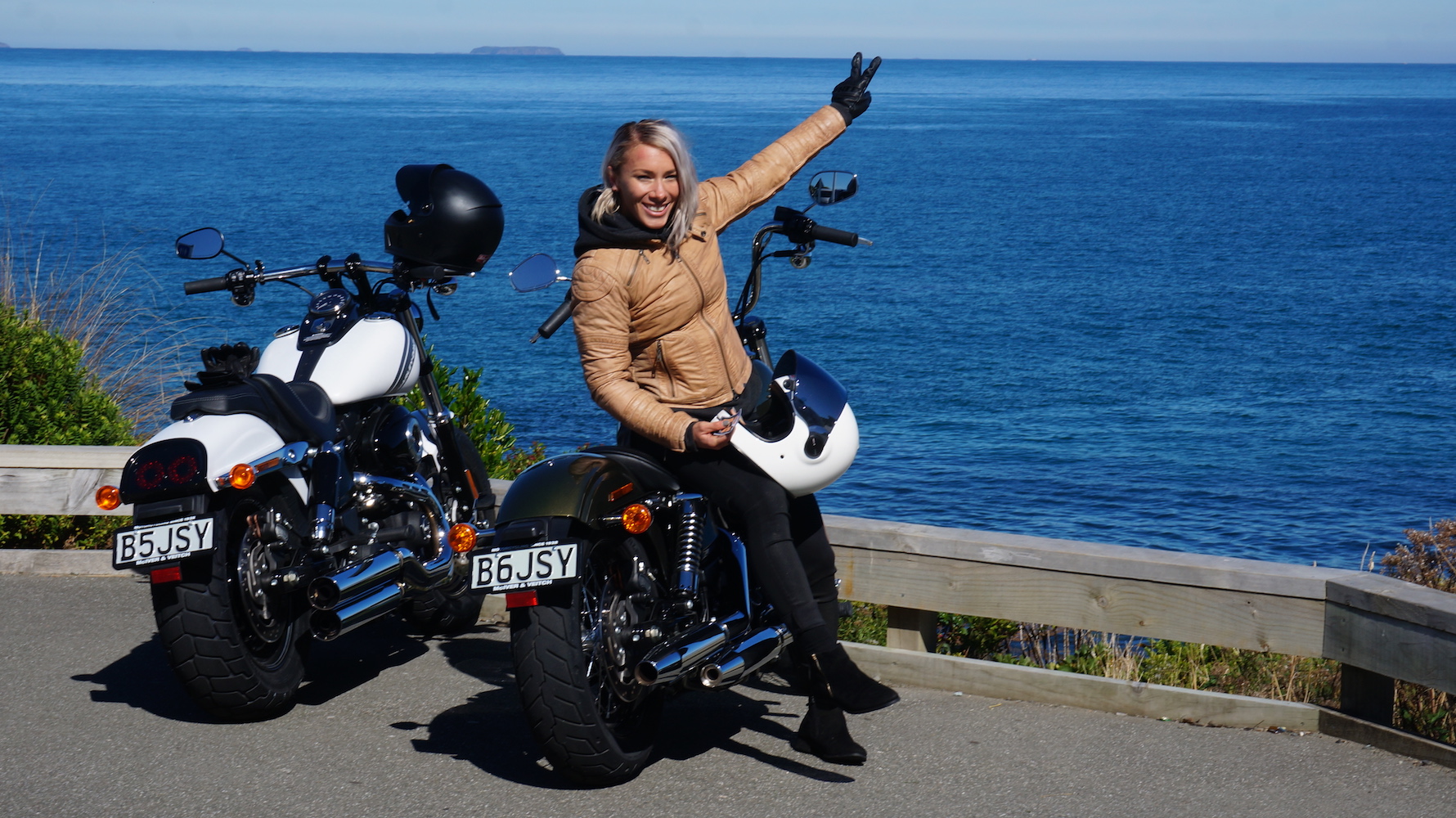 The sport of riding
The couple will stay on in New Zealand after the Iron Run to compete in Rotorua in the first of seven rounds of mountain biking that will take them around the world.
They will also compete in a seven-round international BMX series.
"We definitely get around the globe," says Caroline.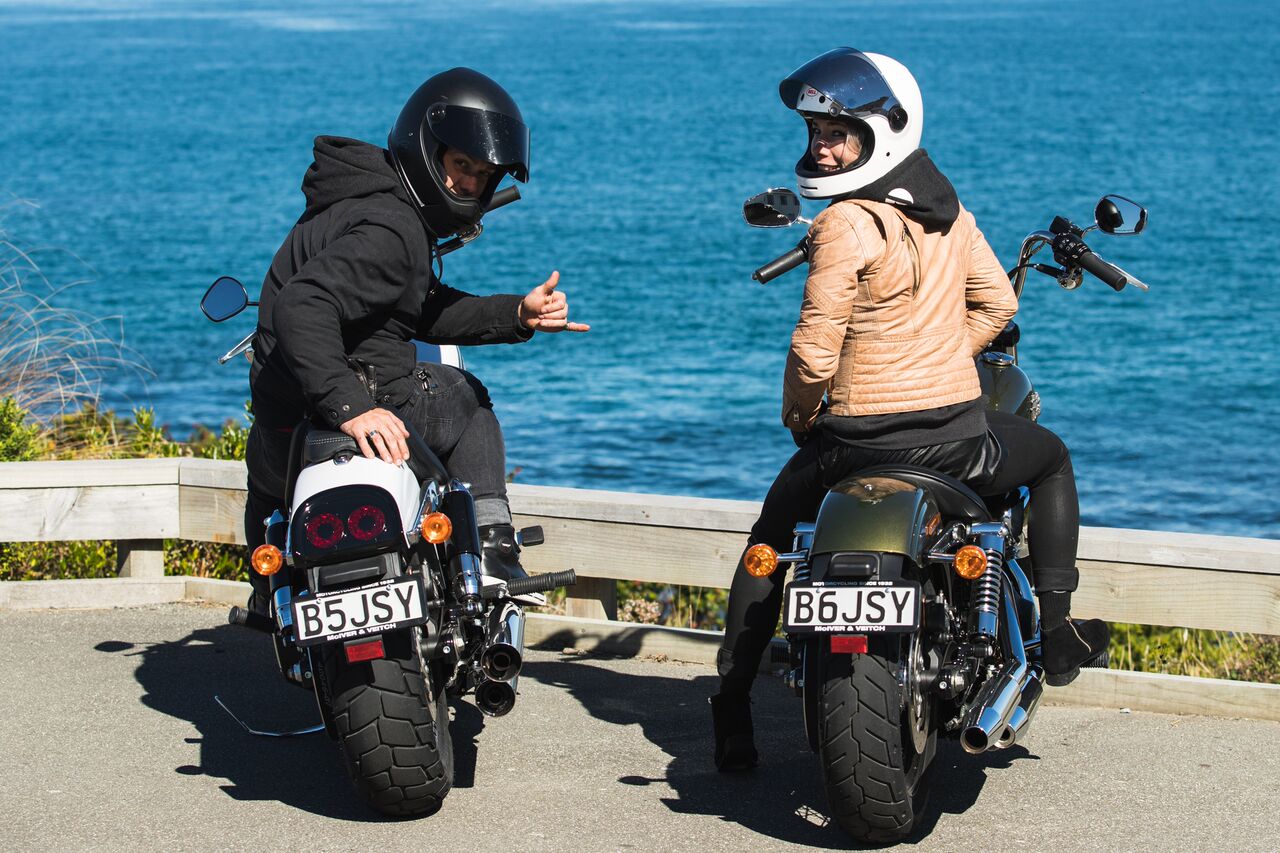 Caroline carried the weight of a whole nation's expectations in the Rio Olympics last year and unfortunately crashed out in the semis.
"There are a lot of variables in BMX and that's sport," she says.
"You've got to ride the highs and lows.
"I've had two Olympic cycles where I've come in as at the world champion and two Olympics where I haven't had the result that at the end of the day that I'm looking for.
"Tokyo should be third time lucky. That's the dream and the goal.
"Sport has such a great way to put life into perspective. While I was devastated and had the pressure of a nation, I'll be back."