Riders have been invited to attend the funeral cortege and celebration of the life and works of well-respected and loved rider John Anthony JC Curran.
JC passed away on Saturday, 4 August, 2018, after a long battle with prostate cancer, aged 65.
Riders who remember JC are asked to say "ride free" and join the funeral cortege this Friday (17 August 2018).
The last-ride motorcycle escort will be led by Dean (Bear) Marks, co-founder with JC of Shepherds Australia.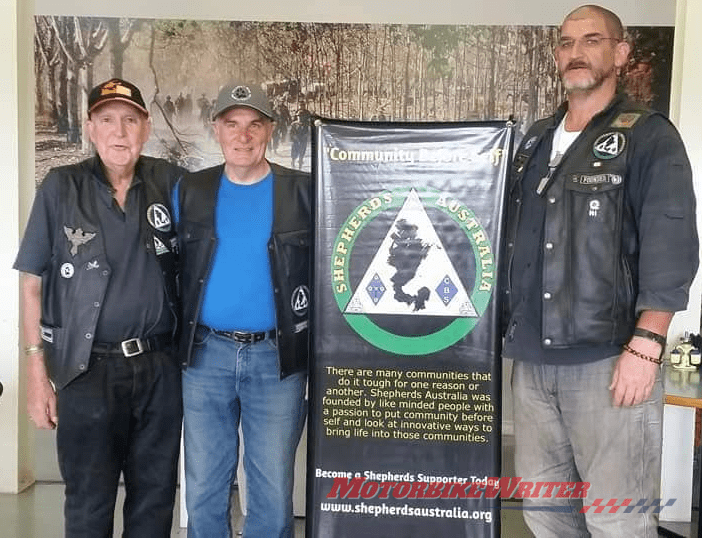 He will be accompanied by JC's grandson, Jack, his daughters Rebecca and Naomi, fellow Shepherds Australia members and members of Freedom Riders Australia as well as other independent riders.
The cortege leaves from Wonthaggi (Handley & Anderson Funeral Directors, 176-178 Graham St) at 9.15am and rides to the funeral service at the Phillip Island RSL at 10.30am.
Passionate motorcyclist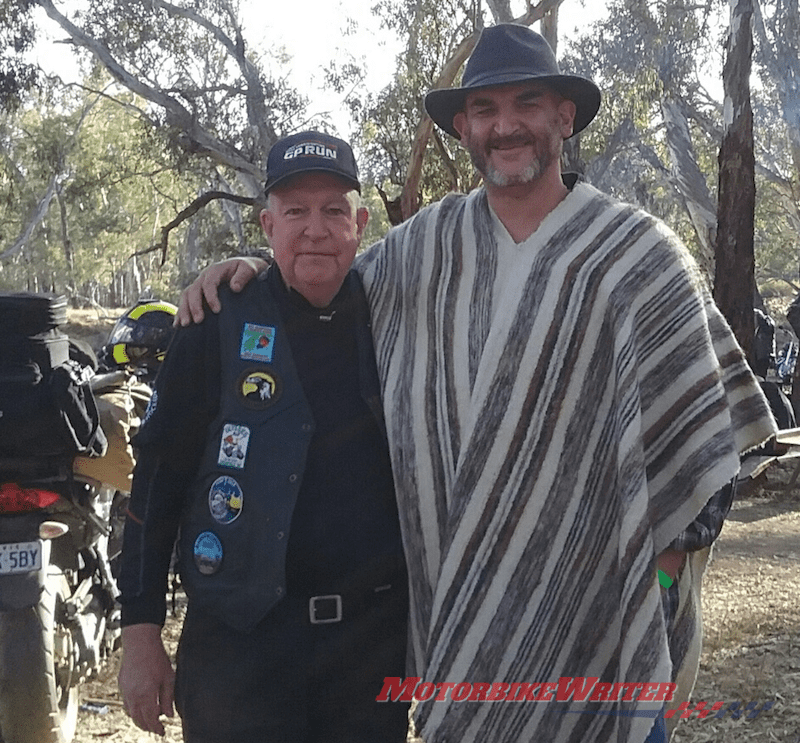 Dean says JC will be remembered for many things, but mainly being a "passionate motorcyclist".
JC had a long association with the original Motorcycle Riders' Association and he rode with and supported Freedom Riders Australia, was a member of Independent Riders' Group (IRG), and a Toy Run for Father Bob supporter. 
Among JC's many motorcycling accomplishments are:
JC obituary by Dean Marks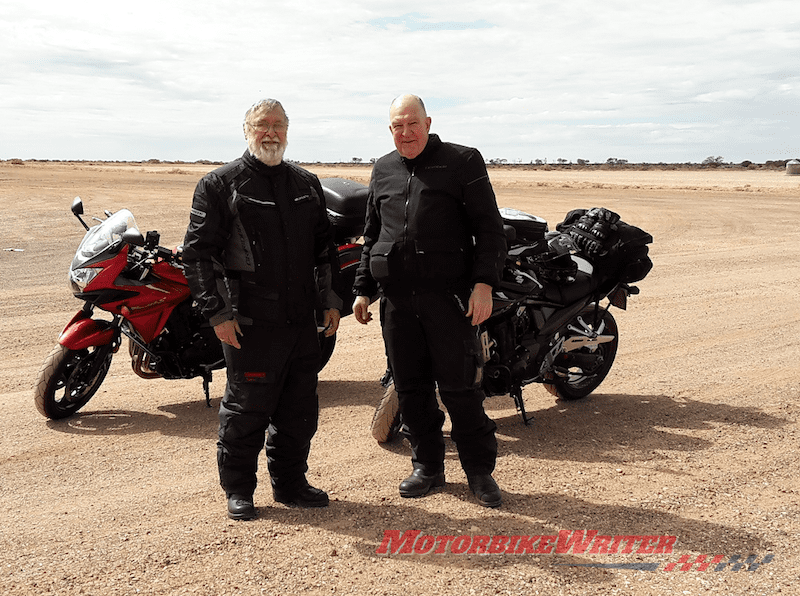 JC will be remembered as a fighter, a man of strong commitment to all he undertook, a man of compassion, a passionate motorcyclist and my brother in every sense except blood.
I still remember our first conversation. JC had (as usual) come out of hospital for something he saw bigger than himself, a bike rally for constitutional human rights. We hit it off from the outset and it wasn't long before we were talking about our desire to do more for others. Thankfully, no matter what we were involved in, that conversation never ceased and as a result Shepherds Australia was born. 
There were three of us, JC, Burg (Neil Relph), and myself (Bear). The difficult part was there was so much we wanted to do, where to start. We had no intention of being an MC or SMC as we wanted to involve people from all walks of life, whether they rode or not and we didn't want memberships, we wanted to find people with big hearts and a genuine desire to help others. Kind of a natural progression. 
Our first event was on Phillip Island, the Mecca of Motorcycling in Australia. JC was a passionate resident and really wanted to do something for the community. The first Winter Sunshine Festival was born. We laughed about it afterward because we still are a little unsure of how we pulled it off other than to say it was "bloody minded determination". It was the worst day imaginable on the island and we were holding a bike and car show and asking people to come and enjoy the day. It turned so cold we were hailed three times and vendors pulled out because of the conditions. We looked at JC and he simply said, "we made a promise and we will keep it no matter what" and we did. The people turned out, they brought cars and bikes and we had a show. We even raised money to help the domestic violence group on the Island. We froze our way to a great day. Now three Festivals on, this year we had an amazing turnout and JC was with us to see it. The island came alive for the day and we held the third Shepherds Australia Winter Sunshine Festival. We raised over $7000 for Whiskey's Wish. We couldn't wipe the smile off John's face.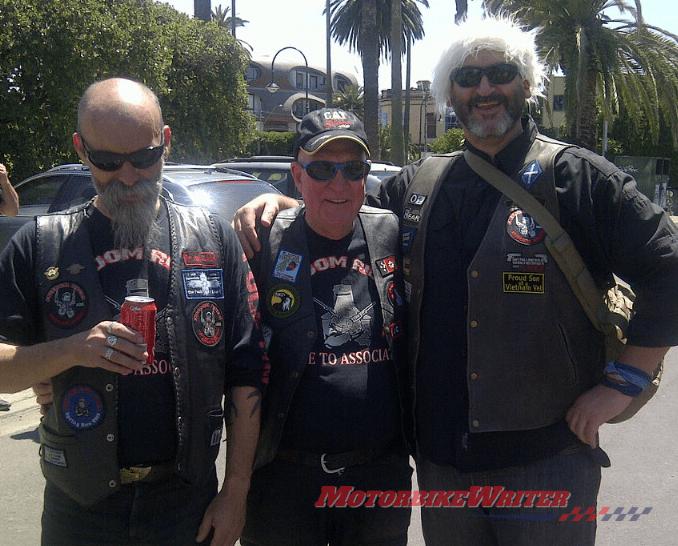 It was that tenacity from all three founders that now see Shepherds Australia not only run the Winter Sunshine Festival, but also the Sock Drive for the Homeless each year and the Annual PTSD Baton Ride and other smaller events and support for others in need.    
I think the memory that sticks in mind most was John and Burg heading off from Phillip Island on the "Men's Health Ride". JC was by no means well at this time, however, he was determined to do this ride to Darwin and stop along the way to talk to men about health and the importance of talking. He said to me on many occasions: "I wish I had spoken a lot earlier and I want to make sure that other men see me and what can happen when they keep it all inside. If I can save one person then I have achieved something."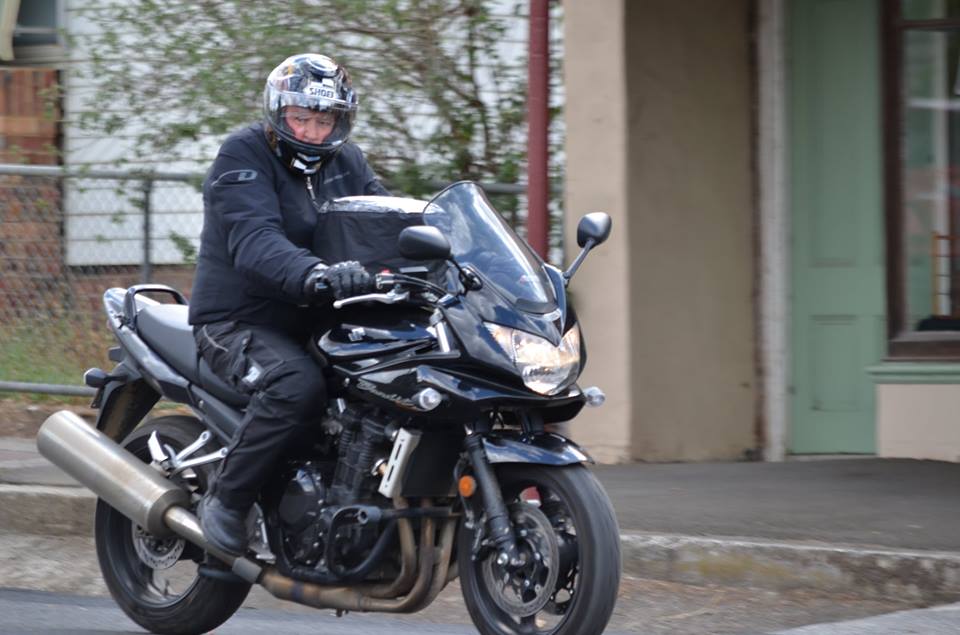 Although he struggled getting on to his Suzuki Bandit, he did it, and with co-founder Burg they set off to Darwin. JC wasn't strong in body but his mind made up for it. He hit a pothole day one that caused a hit that injured his pelvis. In all honesty, this would have stopped a great many with much less health issues. I spoke to JC that evening at the stop and he was determined to continue. He was on a mission. 
Although the injury worsened and the pain increased, both he and Burg rode the full distance to Darwin. With the injuries he had I don't know how he did it other than the support of Burg and his own determination. Unfortunately he could not ride back and after much discussion he decided to fly back and ship the bandit home. When I picked up JC at Tullamarine late that evening it was clear that the damage from the ride had taken hold and he could barely walk. To this day I still don't know how he did it. We got him back to Phillip Island and his battle with cancer continued.
Even the doctors could not believe the strength he would display.
John was family to us and will be missed a great deal. Only last Australia Day he was nominated for Bass Coast Citizen of the Year. 
John (JC) Curran will be remembered lovingly by a great many in a rare fashion. He will be remembered as a good man with a great heart.