One in three riders mistakenly believes that a helmet bought online from overseas that is the same model as an Australian-approved helmet will be legal to wear here.
This is one of the shocking results of a recent rider survey by the Consumers Federation of Australia.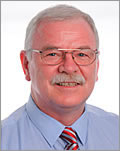 Spokesman Professor Raphael Gzrebieta told yesterday's Sydney motorcycle helmet forum that they surveyed commercial, commuter and recreational riders at parks, cafes, shops and on rides. They asked a series of questions about standards, costs and safety.
The survey found that 34.4% thought that an overseas helmet that was the same model as an Australian-approved helmet would be legal to wear. It is only legal in Queensland where they have added the international UNECE 22 standard.
Prof Gzrebieta says most riders knew that their helmet had to be certified, but were not totally clear on the laws.
The survey found 10% of riders bought unapproved helmets online and 11.5% thought any overseas helmet was legal in Australia.
Almost half (47.4%) wrongly believed that privately imported helmets could be sent for Australian standards approval by individuals.
He says people generally believed they could get a cheaper helmet online, with an average saving of up to $107.
Almost 60% said they would buy an Australian-approved helmet online and 20% said they would buy an international standard helmet.