Motorcyclists will soon know how safe their riding gear is after the launch today of a 12-month pilot program to establish a safety ratings system.
The five-star ratings will be available online and will be similar to crash ratings for vehicles and energy efficiency ratings for appliances.
Deakin University's Institute for Frontier Mate has been appointed to develop the independent five-star ratings system.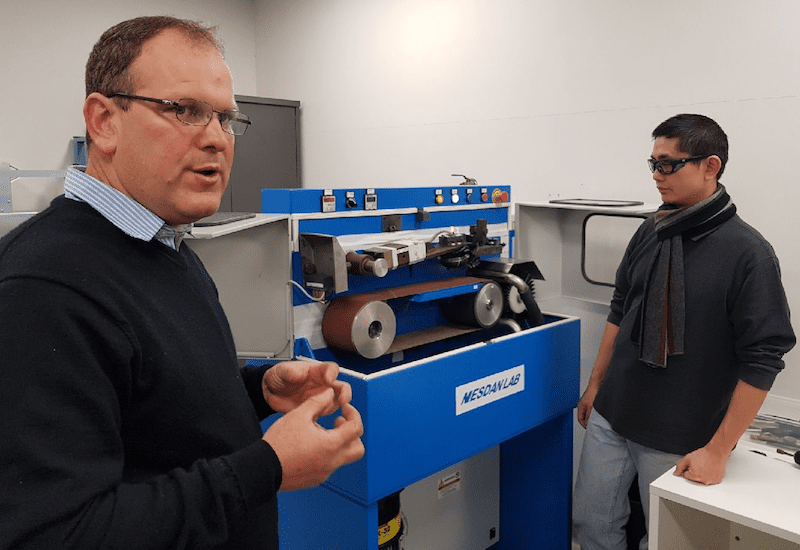 Senior researcher for motorcycle safety, Liz de Rome, says the university group has been randomly testing samples of motorcycle gear for about eight years.
"We have found that a lot of clothing failed in either road crashes or in laboratory tests," she says.
The 12-month pilot testing program will now develop the official five-star ratings system, she says.
"We are testing random samples of clothing that is available to riders and these tests will validate how we rank and rate them in a fair and appropriate way."
The ratings system will be governed by an independent national authority which will make the ratings publicly available online.
Manufacturers and importers will not be compelled to display the ratings, but they will be able apply to the authority for labels that rate their products.
Australian Motorcycle Council chairman Shaun Lennard applauds the pilot program.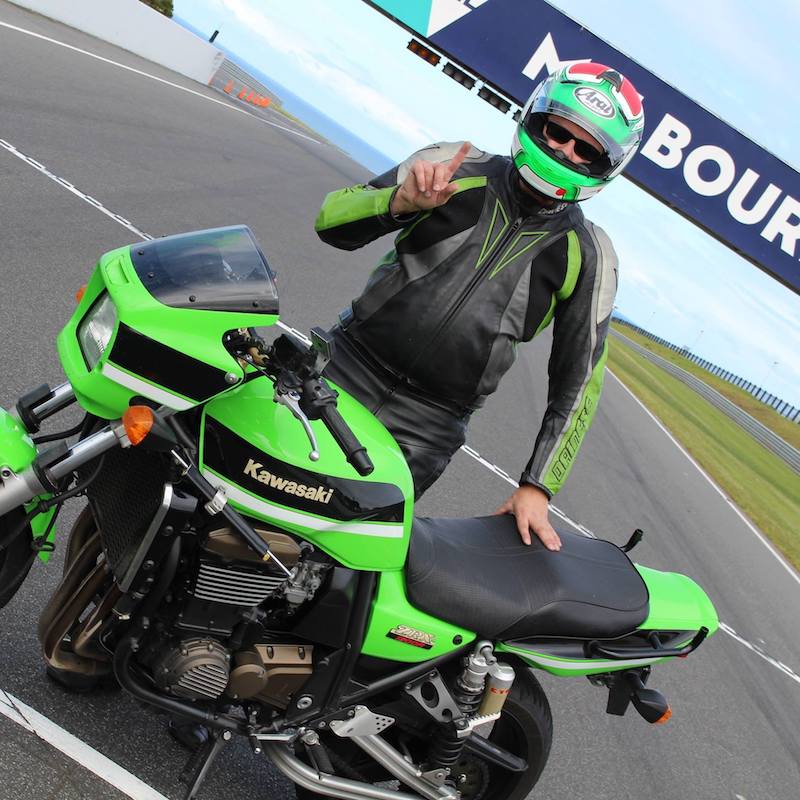 Voluntary ratings
He rejects concerns that the ratings system could lead to mandatory requirements for riders to wear a certain level of protection when riding.
"It's all voluntary. We're only hoping that it will lead to consumer-driven demand (for products with a high star rating), which in turn manufacturers will want to be part of," Shaun says.
"I think any authorities would agree that mandating a standard would just be too difficult to regulate, which is why they've been happy to be part of this idea.
"The AMC would strongly resist any attempt to make anything other than a helmet mandatory."
The university working group is now blind-testing randomly selected motorcycle clothing at the uni's Waurn Ponds campus at Geelong. Testing staff will not know what brand they are testing.
AMC spokesman Brian Wood says they have been supporting the testing program since its beginning about eight years ago and continue to be involved in the working group.
"The testing of clothing and the eventual development of a ratings system will give riders more information and help them to make an informed choice when selecting their protective clothing," he says.
"Riders need to be clear that the ratings system is different to having a mandated standard.
"The AMC would never support introduction of a standard as this would be inappropriate with Australia's diverse climate.
"We much prefer a system that provides a market incentive for manufacturers to improve the quality of their gear, and helps riders make informed decisions about what is best for them.
"The Australian Motorcycle Council supports providing riders with information about protective clothing that will allow them to make informed choices about the level of protection and thermal comfort they are purchasing."
Read the AMC's Position Statement on protective clothing here.
The motorcycle clothing rating system is a partnership with the following: from NSW – Transport for NSW, SIRA and the NRMA; from Victoria – VicRoads, TAC and RACV; from South Australia – DPTI, MAC and RAA; from Queensland – TMR and RACQ; from Western Australia – the Western Australian Road Safety Commission; plus the Australian Motorcycle Council and the New Zealand Accident Compensation Corporation.