Most motorcycle road craft courses are only as good as the training on the day, but Riders Academy by motoDNA also provides riders with the tools to improve long after their street skills day-course has finished.
I recently sent our casual reviewer James Wawne for a day course in road craft at Riders Academy held at Brisbane's historic Lakeside Driver Training Centre.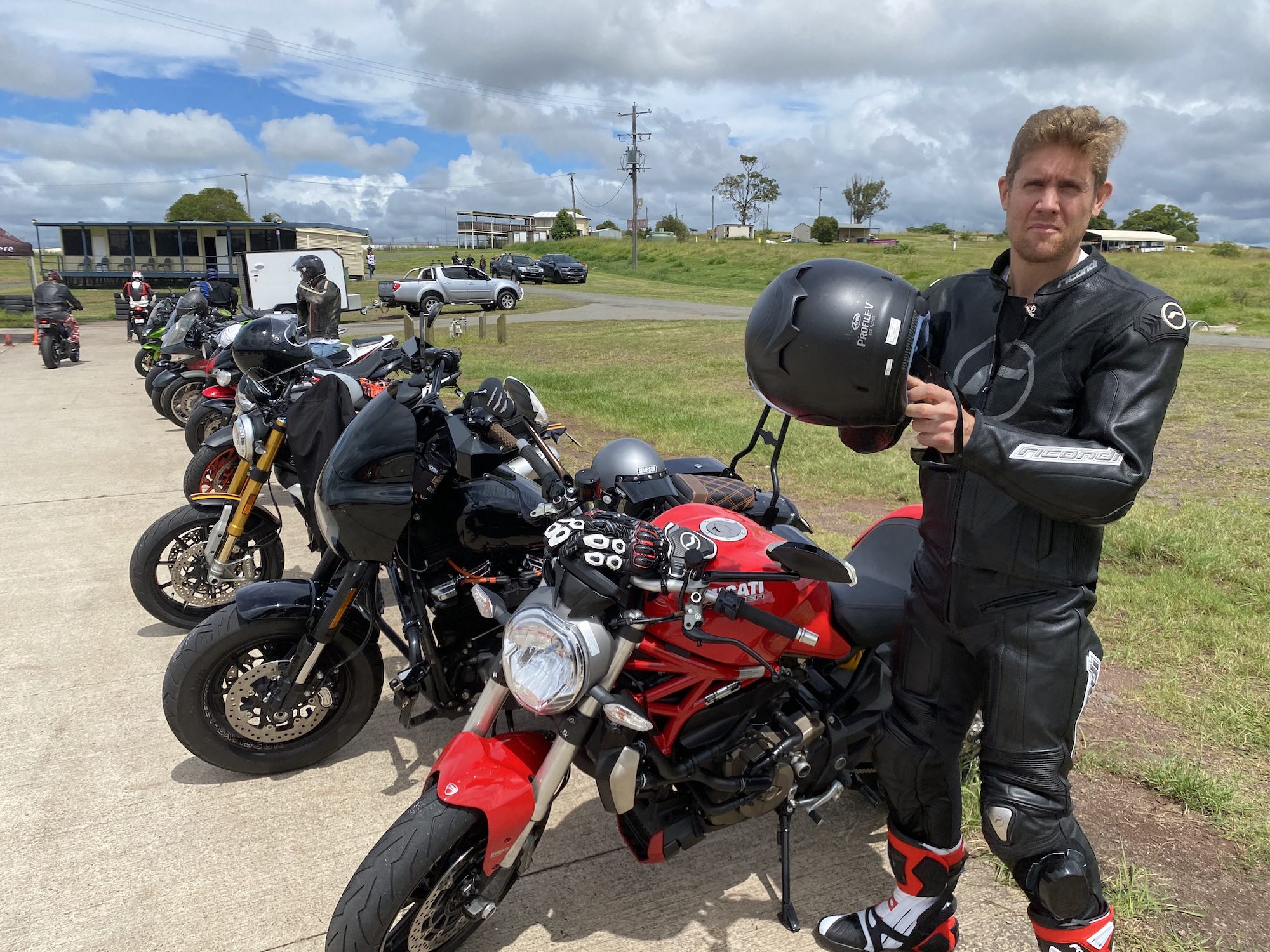 It's a $350 full-day course on the tight asphalt course with alternating classroom sessions followed by practical skills tests on the course.
James says the day was well run, "with an emphasis on safety balanced well with providing enough breathing room and practice iterations to push boundaries and provide real learning & tangible skill development in a safe environment".
"The guys talked about sports psychology and their interpretation of being in a state of flow and increasing boundaries in safe increments which was useful." he says.
Riders Academy was started by Mark "Irish" McVeigh who has been a Racer, MotoGP Engineer and a V8 Supercars Engineer.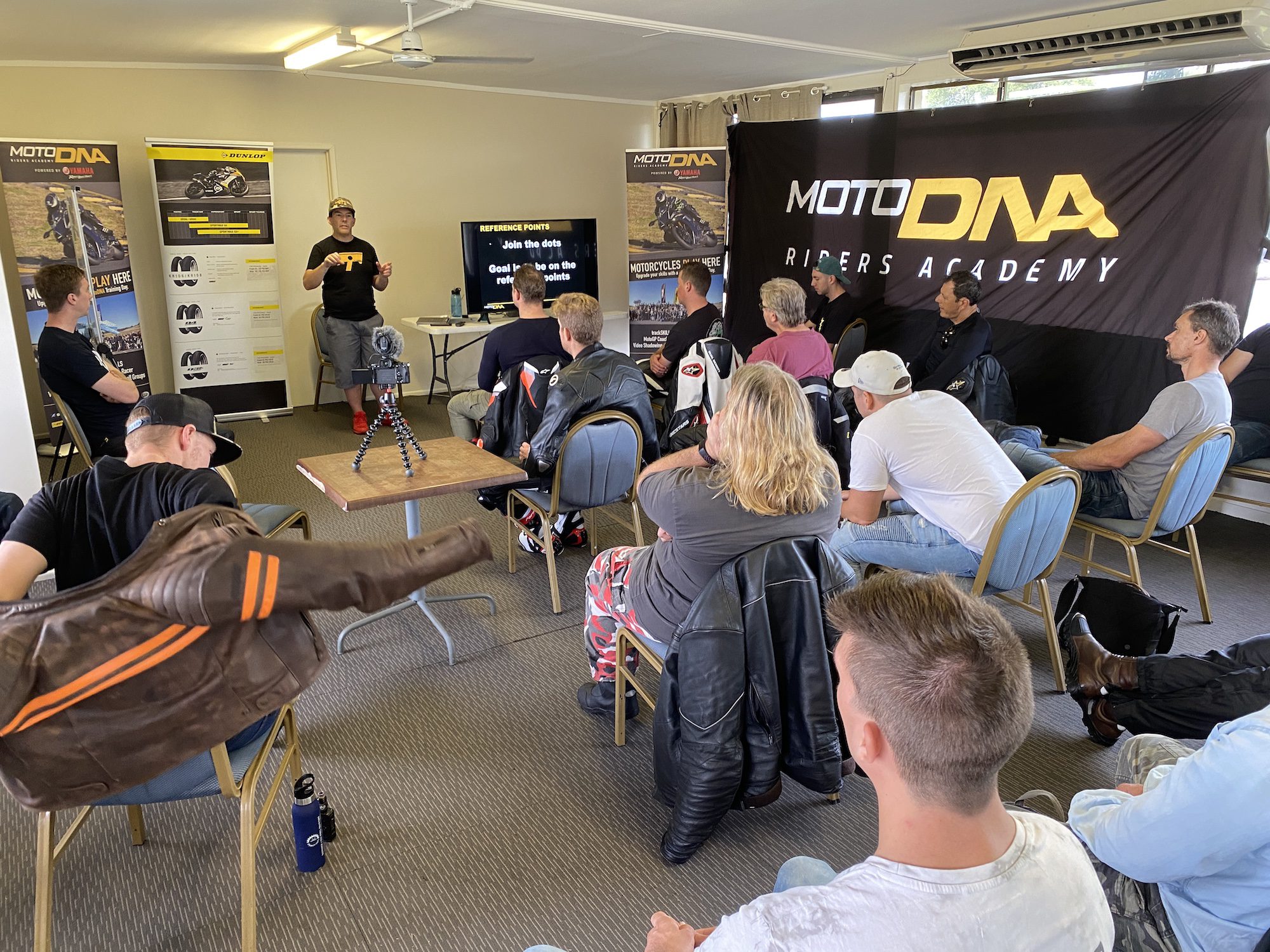 "I've seen a lot of my Irish racing friends die," he laments, giving seem credence to the adage "ride like everyone is trying to kill you.
Furthermore, Mark bases all his training courses on science and statistics, not gut feel or conspiracy theories.
So when Mark speaks, the 25 riders at the street skills course listen intently, nod in agreement and soak it in.
"The classroom sessions were instructive," James says.
"Irish struck a nice balance between covering important elements of theory but relating it to its application and the bringing the various elements together in the real world.
"The on-track coach also pitched in with useful, practical pointers, which he then emphasised during the on-track practice sessions."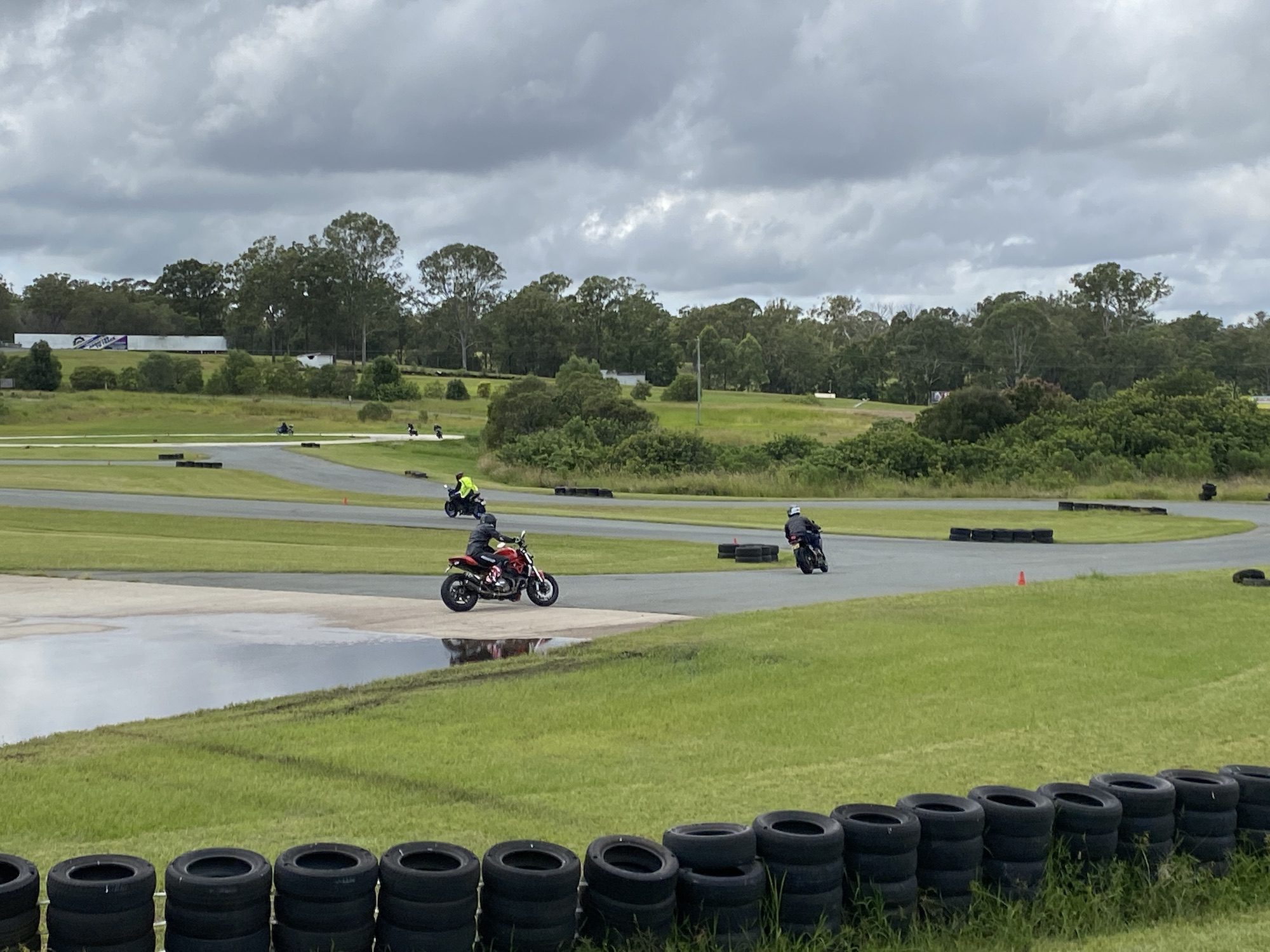 Mark pointed out early on that 50% of all motorcycle accidents are single vehicle and that riders underestimate available grip.
I've heard all this before, but there is a difference in how Riders Academy courses are taught.
It's called "flow".
Mark learnt the theories of "flow" when he was working with the Triple 8 Red Bull V8 Supercars team in Brisbane.
Basically, it's a learning program where you take small steps at a time, pushing yourself about 5% beyond your limits. It's also evidence driven with science and data.
The street skills course not only takes this approach during the duration of the day, but also arms the participants with the skills to continue to stretch their goals and improve as riders long afterwards.
"The course reviewed a number of useful fundamentals and then went further than you would during the process of getting your licence," James says.
"It underscored the importance of using reference points and using them to optimise line in terms of entry, hitting the apex and exiting corners.
"A few items that we practised of particular use which I will continue to practice included emergency braking, steering with your eyes and using peripheral vision.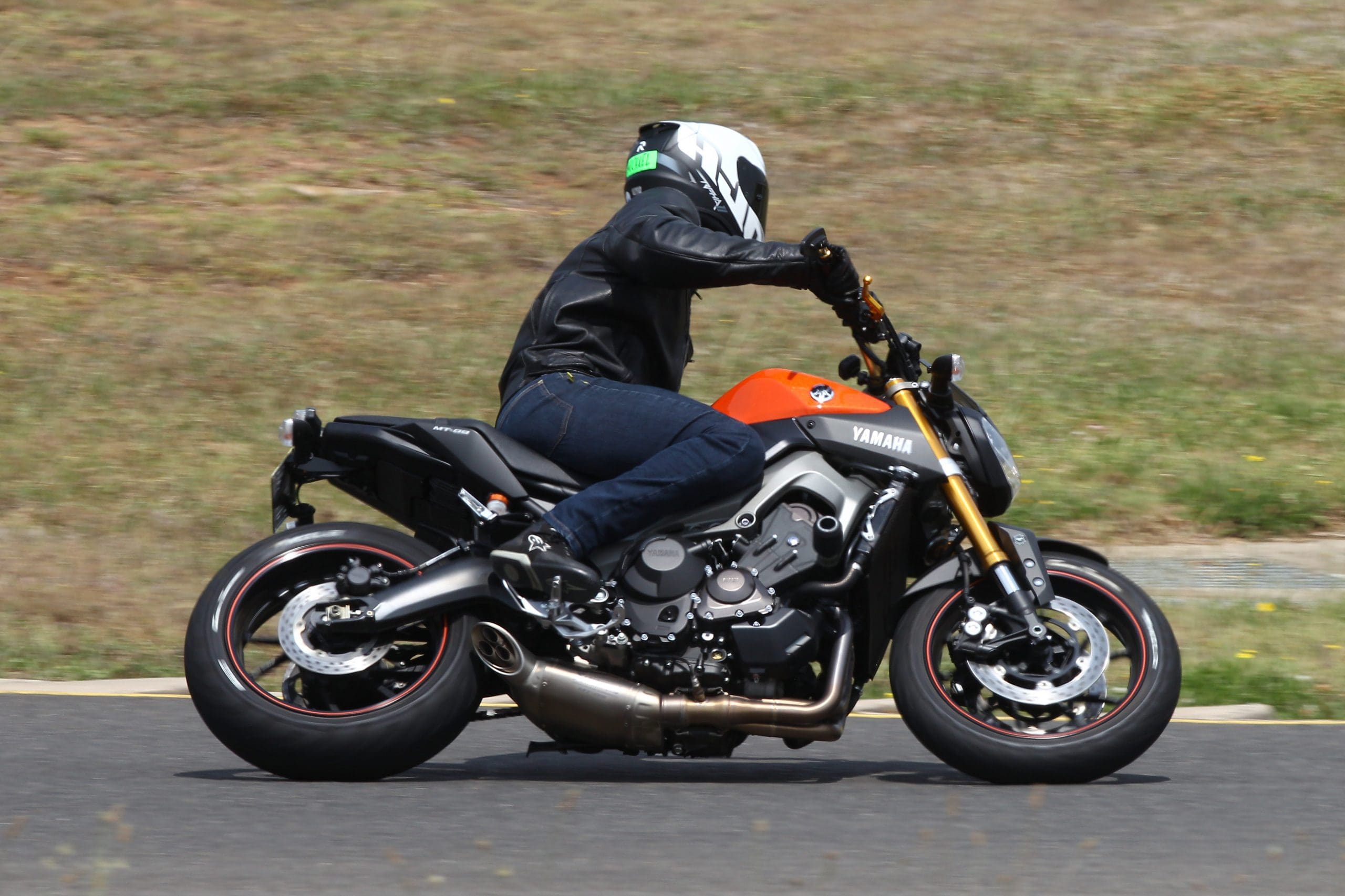 "I also plan on experimenting with my position on the bike; gripping the tank with my knees while keeping core engaged and arms relaxed while shifting my weight on the bike to increase turning efficiency."
Riders Academy by motoDNA's street skills course teaches cornering lines, emergency braking, hazard avoidance, slow speed control, scanning for hazards and body position.
Here's a video showing the street skills course in action at Lakeside.
While the emphasis is on safety, it's also fun and the skills learnt can be taken to their trackSKILLS days.
Mark says their training business ground to a halt under the pandemic, but since coming back in June, they have been busier than ever.
So click here to book early to avoid disappointment.
Riders Academy by motoDNA has a range of street and track skills courses in Sydney and Brisbane.