A 24-year-old male rider has been seriously injured in a collision with a car in Southport this morning (25 January 2020).
Queensland Police say their initial investigations indicate that about 8.50am, a blue Toyota Corolla hatchback and a red Yamaha motorcycle collided at the intersection of Anne and Shirley streets, Southport.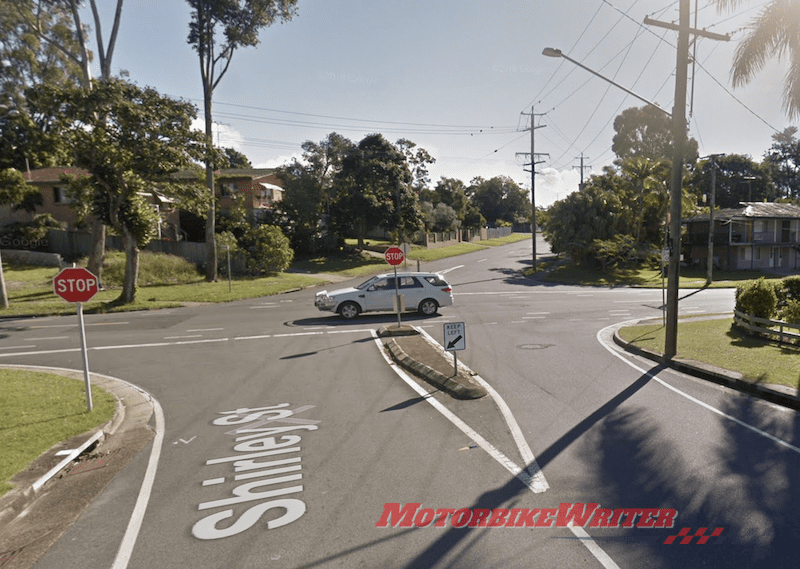 The rider was seriously injured and transported to hospital in a critical condition.
The 75-year-old female driver of the Corolla was transported to hospital in a stable condition.
We sincerely wish both injured motorists a full and speedy recovery.
Police are appealing to any members of the public who may have witnessed the crash or have relevant dash-cam footage to contact police.
Forensic Crash Unit are investigating.
If you have information for police, contact Policelink on 131 444 or provide information using the online form 24hrs per day.
You can report information about crime anonymously to Crime Stoppers, a registered charity and community volunteer organisation, by calling 1800 333 000 or via crimestoppersqld.com.au 24hrs per day.
Quote this reference number: QP2000172627
Intersection crashes
Two out of every three accidents (66.7%) occur at intersections, according to the 2017 US Motorcycle Crash Causation Study.
Most accidents involving motorcycles and other vehicles occur when the other vehicle is turning across their path.
The result can be lethal as the rider hits the car in a t-bone fashion, rather than a glancing blow.