A 63-year-old American rider is lucky to be alive after crashing and being pinned under his Honda VTX1300 for eight days, highlighting the importance of emergency alarms for riders.
Roland Howard Goff was only found because a friend noticed his social media absence for a few days and went looking for him.
He is lucky to have been found in time to save his right leg which was pinned under the bike. Roland told first responders he survived on rain water and eating anything within reach.
However, the drama could have been prevented if Roland had an emergency beacon or other tracking device.
Aftermarket automatic SOS emergency beacons and even smartphone apps have been available for some time for riders.
Read about some of the apps you should consider downloading before your next ride.
Now BMW says they will fit an SOS button to their motorcycle handlebars. While SOS buttons are being mandated in all cars throughout Europe, they are not yet considered for motorcycles.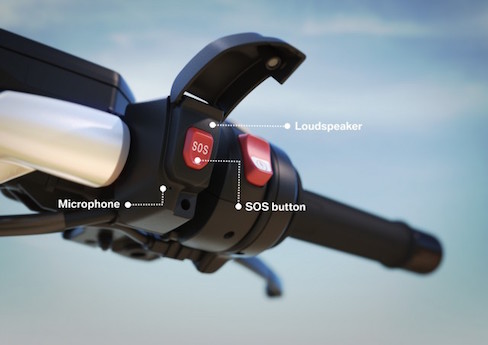 However, BMW will re-empt any move to mandate SOS buttons, by fit them to their motorcycles in Germany and throughout Europe before offering it in other markets.
Apart from the button alerting the emergency services and providing GPS co-ordinates of your position, they will also be connected to various sensors on the bike which will detect whether you have crashed.
In that case, the button will activate automatically without having to push it.
That's a great safety feature for solo riders like Roland who speared off the road shoulder of a dirt road at night on May 17 and lay undiscovered until May 25.