While some states want potential riders to first obtain a car licence before getting a bike licence, Germany has lowered its riding age from 16 to 15.
Riding age varies throughout the world with Kosovo allowing riders and drivers on the road from the age of 12!
Lower licence age?
While that might seem extreme, several countries have restricted licences for riders aged in their mid teens.
The notion is that if they can ride a bicycle on the road without a licence, why not let them ride a low-powered moped, scooter or motorcycle?
That way they would learn valuable road craft lessons before graduating to a higher-powered motorcycle or other vehicle.
The German move from 16 to 15 follows a six-year trial.
They argue that since it is legal to work from 15, young people should be allowed access to a vehicle to get to work, especially in rural communities with little or no public transport.
It would also help get millennials enthused about riding motorbikes!
Germany also plans to allow any person with a full car licence to ride a motorcycle that can travel no faster than 100km/h (62mph).
It is a little more generous than moped laws in Queensland and WA where car drivers can ride a bike up to 50cc without having to pass a special test.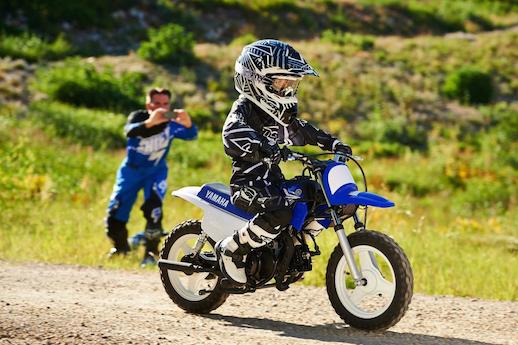 Car licence first?
You can get a motorcycle learner's permit from 15 years 9 months in the ACT, 16 years in New Zealand, Western Australia and Northern Territory, 16 years/6 months NSW and Tasmania, 17 South Australia, 18 in Victoria and in Queensland you need a car licence for a year first.
South Australia is considering a licensing review that recommends lifting the ages for learner riders from 16 to 18 and full-licensed riders from 20 to 21.5.
While Queensland requires learner riders to first hold a provisional, P1, P2 or open car licence for a year, South Australia also suggests that riders must have a learner plate for a year.
It runs contrary to practices in some countries where 15-year-olds can first ride a two-wheeler up to 50cc before getting a car or motorcycle licence.
Moped and restricted motorcycle licence ages in Europe are: 14 in Latvia and Estonia; 15 in France, Czech Republic, Spain; and 16 in Portugal, Romania.
Licence age in most of Europe is 17 or 18 years.
In the USA, South Dakota allows 14-year-olds to get a learner's permit and their full licence six months later. However, there are restrictions on engine sizes.
In most American states 15-year-olds can get a learner's permit, a restricted licence at 16 and six months to a year later they can get a licence.
Iowa and Kansas allow 14-year-olds to get a learner's permit but they have a two-year wait to get a restricted licence.
Mopeds don't require a licence in the USA.