Organisers of the inaugural Ride Sunday charity motorcycle event have declared it a success, defended their cut of the funds raised and vowed to return in 2018.
The July 2, 2017, event attracted 1883 riders in 62 countries and raised more than $US65,000 for 55 charities.
It was initiated by Distinguished Gentleman's Ride founder Mark Hawwa of Sydney together with Throttle Roll organiser Stephen Broholm.
Stephen says the funds raised were under estimates, but "still a significant amount of money".
"We didn't have much time up our sleeves for the campaign as we wanted to get the concept out there on the world stage ASAP and own it," he says.
"We have 11 months to build awareness of Ride Sunday amongst the motorcycling community in preparation for the 2018 event on June 3.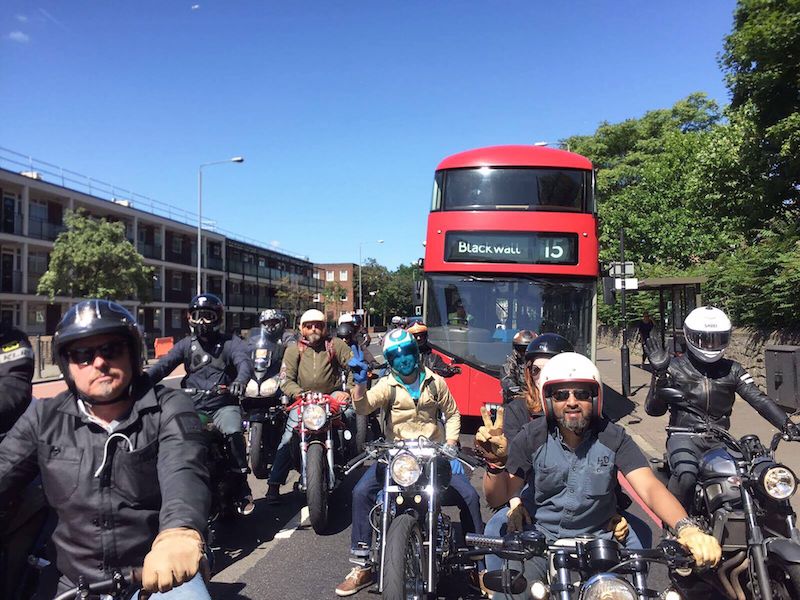 "From here on in the event will take place on the first Sunday in June, as it is less likely to conflict with existing established events and major National holidays such as July 4th in the United States."
While DGR is for sharp-dressed hipster riders on cafe racers, bobbers and scramblers, raising money for prostate cancer research, Ride Sunday includes all types of riders on all types of bikes. Fundraisers can nominate one of 55 listed charities as their beneficiary.
Ride Sunday answers critics
Mark replied to criticism that Ride Sunday Pty Ltd takes 22% of donations as income in the first year, reducing to 0% over five years.
"Creating any event for the first year requires funds – particularly in launching a global campaign, there are huge costs involved in creating an event like this; such as legal, risk assessment, insurance, web design, graphic design, videography, marketing budgets, incentivisation products, payment solution fees, credit card processing fees and staff," he wrote as a comment on our original article.
"So to combat this, Ride Sunday has set this percentage to cover the costs of bringing this event together – we have to start somewhere and it's highly unlikely this event will even break even this year, the inaugural year is always the toughest as we put this event out and hope for the support of riders and manufacturers.
"As the years progress, this number will decrease substantially with hopes that by the fifth year every dollar donated will stay with your charity.
"But until we get to that point, we need to facilitate the growth of this event so that we can raise awareness and empower riders to ride for a cause."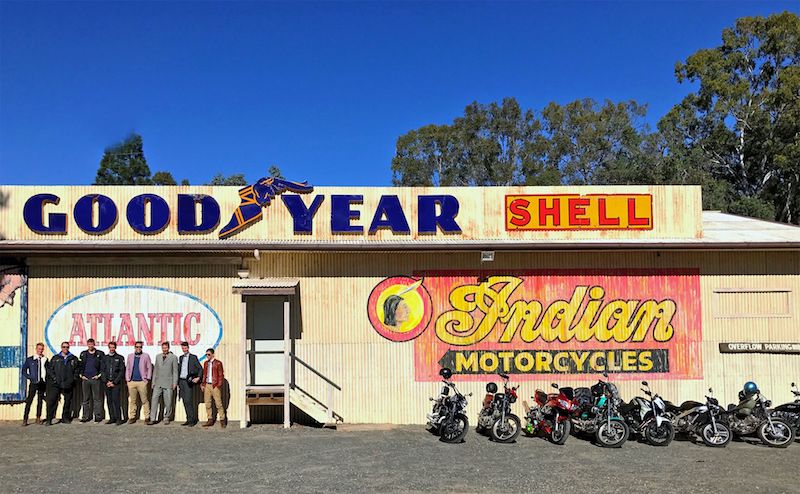 Mark says Ride Sunday works to activate riders to ride and raise money for charity.
"We understand that riders can simply raise funds or donate themselves to a charity of their choosing, but the likelihood of each rider doing so is low, especially year-on-year," he says.
"This is why we created Ride Sunday – to act as an international event that motivates riders to do something a little different – all while raising funds for an important cause."
Fundraising winners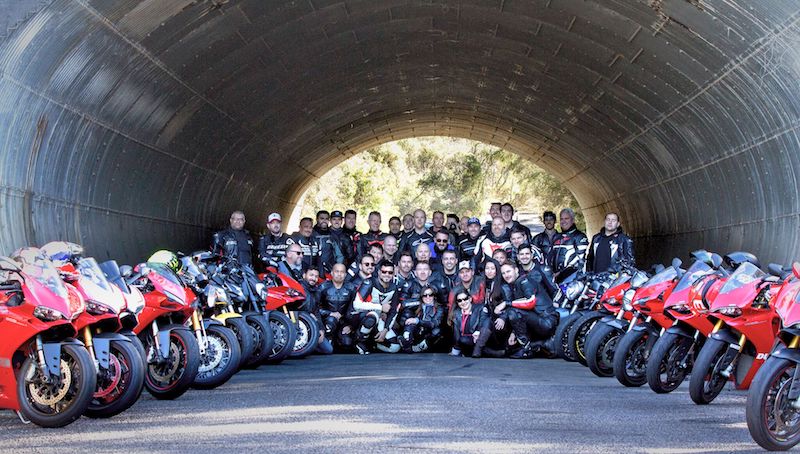 The biggest fundraiser was Nicholas Hopper of Sydney who raised $US11,552 for MS Research Australia and wins a new motorcycle of his choice to the value of $US15,000.
Prizes of rider gear were also offered in a final week competition and a limited-edition Ride Sunday patch will be presented to all riders who raised more than $US200 for their charity.
2018 Ride Sunday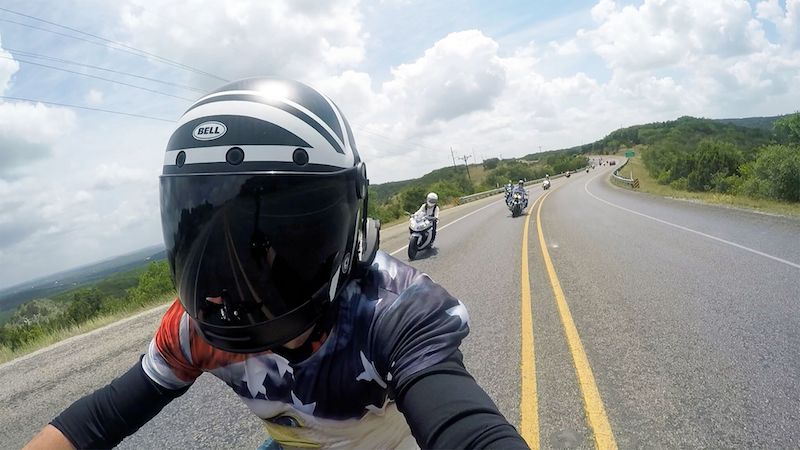 Stephen says they will work with all motorcycle manufacturers for the 2018 Ride Sunday event.
"The goal is to create healthy competition amongst dealer networks and brands to see which of them is the most giving to their causes, which in turn gives them an opportunity to connect and engage with their past, current and future customer base," he says.
"The goal is to make Ride Sunday the biggest motorcycle charity event in the world, however we know it will take a few years to get to that point."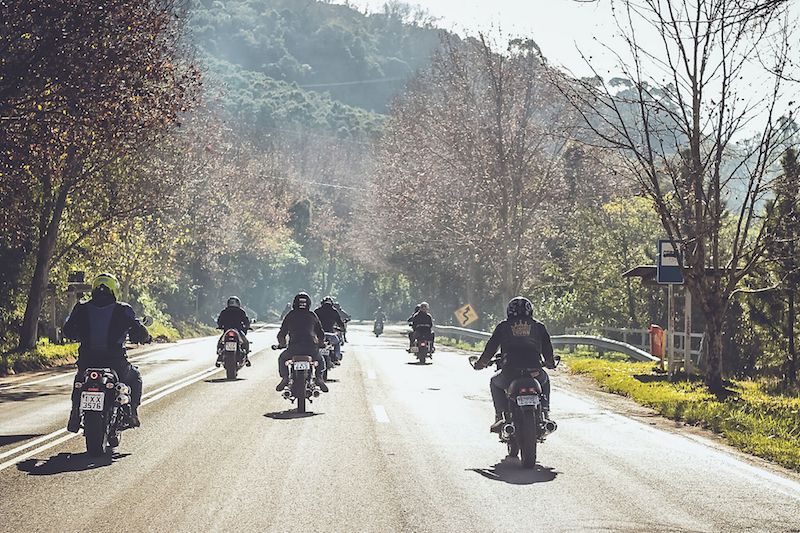 The organisers are also investigating the possibility of opening up Ride Sunday to local charities, rather than just the national and international charities listed this year.
"If people can support a larger range of charities on a local level, we know that we will have a greater uptake of registered riders and fundraisers who can support causes that they are truly connected with or may be personally affected by," he says.
Mark expects Ride Sunday will raise $20 million within three years, riding to $50m in five years.