There are many motorcycle community apps available, but Tonit adds a feature to ensure that riders protect their privacy and don't incriminate themselves or void their insurance.
Tonit CEO and founder Jason Lotoski says users do not need to use the app's tracking feature which only shows the route and speed.
Privacy rules
Riders can also choose to track their ride, but can keep them private on their profile.
"No one can view the rides they go on and/or access any of this info unless one chooses to make their rides public," Jason says.
"Also, riders can choose what info they'd like to keep — eg speeds, routes, etc. So a rider can opt to delete their speed from their profile."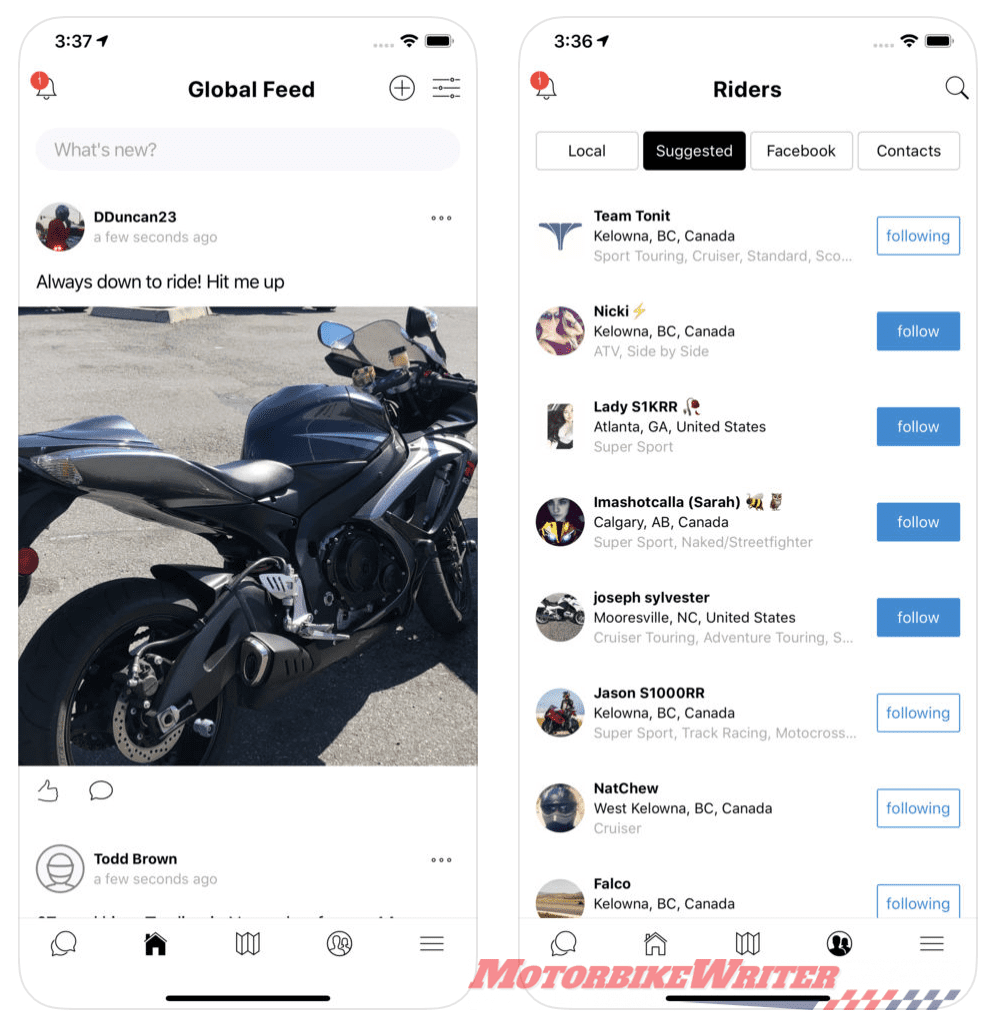 When tracking rides/ride sharing (this feature is yet to be released) riders will be able to share their location in real time with friends.
"This feature will be 100% up to the rider and will require approval from both parties before sharing live locations," Jason says.
"There will be a duration and route preset so that it automatically stops once the ride is over.
"We're riders too and know the risks. Our goal is to create a great community to share experiences and connect with other riders." 
Global community
Ride-sharing apps such as Rever, EatSleepRIDE and Riser are focused on GPS maps and tracking, allowing riders to download and use when offline.
Tonit is focused on building a global community, says Jason.
Currently it is only available in North America, but they plan on expanding to Europe in the winter.
The free Android and iOS app launched in November 2019 and already has 119,000 downloads and 86,000 active users. It hit #1 trending lifestyle app on Google Play in April.
The Tonit social hub allows motorcyclists to "meet, mingle and enjoy each other's rides and experiences".
It has an Instagram-style feed which allows riders to posts pics, tips and tricks, offer advice, and track and share their favourite routes.
Riders can also find other riders in their area and chat within the app to plan rides and create or join a variety of clubs that suit their style of riding.