New British motorcycle helmet manufacturer Ruroc has only been around a few years but has already released the third generation of its Atlas full-face helmet.
The company claims its ECE 22:05 and DOT FMVSS218 approved, carbon-fibre Atlas 3.0 helmet is quieter, more comfortable, safer and with more colour and graphic options, although not really any more expensive.
I reviewed the Atlas 2.0 helmet a little over a year ago. I found it quite comfortable and full of handy features, but with some issues over noise.
Company spokesman Ben Conie says they listened to rider feedback in updating the helmet as well as the accompanying Shockwave audio system.
However, if you upgrade from the Atlas 2.0 to the Atlas 3.0, the old Shockwave audio ($A210) will not fit, so you will have to buy the new one, thankfully at the same price.
The Atlas 2.0 helmet originally cost around A630-$A700 depending on graphics. There are still some available at about a $150 discount.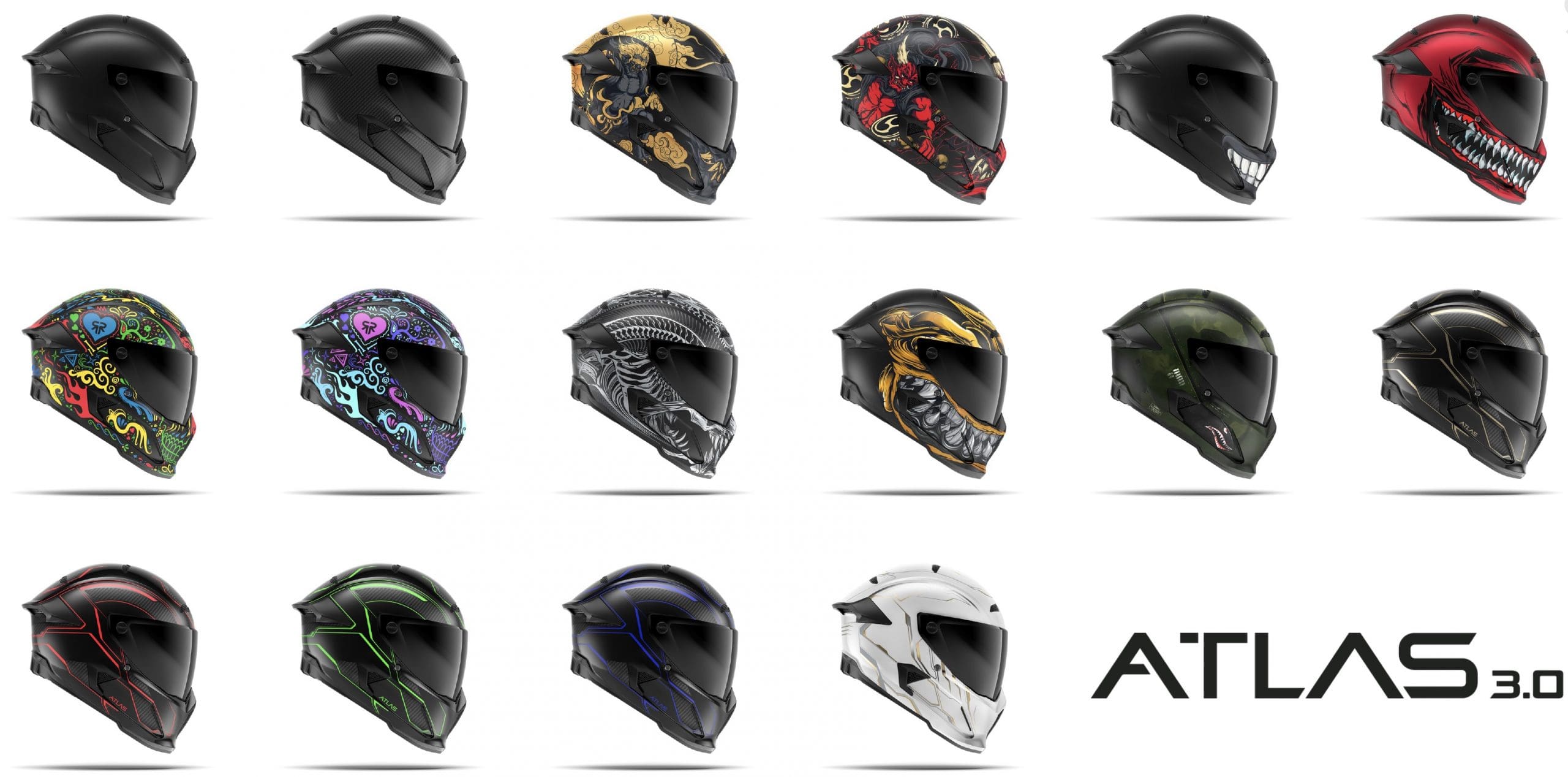 Atlas 3.0 models also start at $A630 with most $A700, some $A740 and the Nebula Carbon and Liquid Carbon models $810. My "Carbonised Gold" test model is one of 16 varieties to choose from.
One of the most basic upgrades has been going from two to three shells sizes which is not only good for sizing and comfort, but also safety. 
The Atlas 2.0 has only recently been tested and rated at four out of five stars by the respected British helmet safety site, SHARP, so we can expect the updated model to be at least the same standard … maybe higher!
The first thing I noticed after removing the helmet from its plush boxing is the-lusher and softer interior. It feels like sticking your head inside a pillow!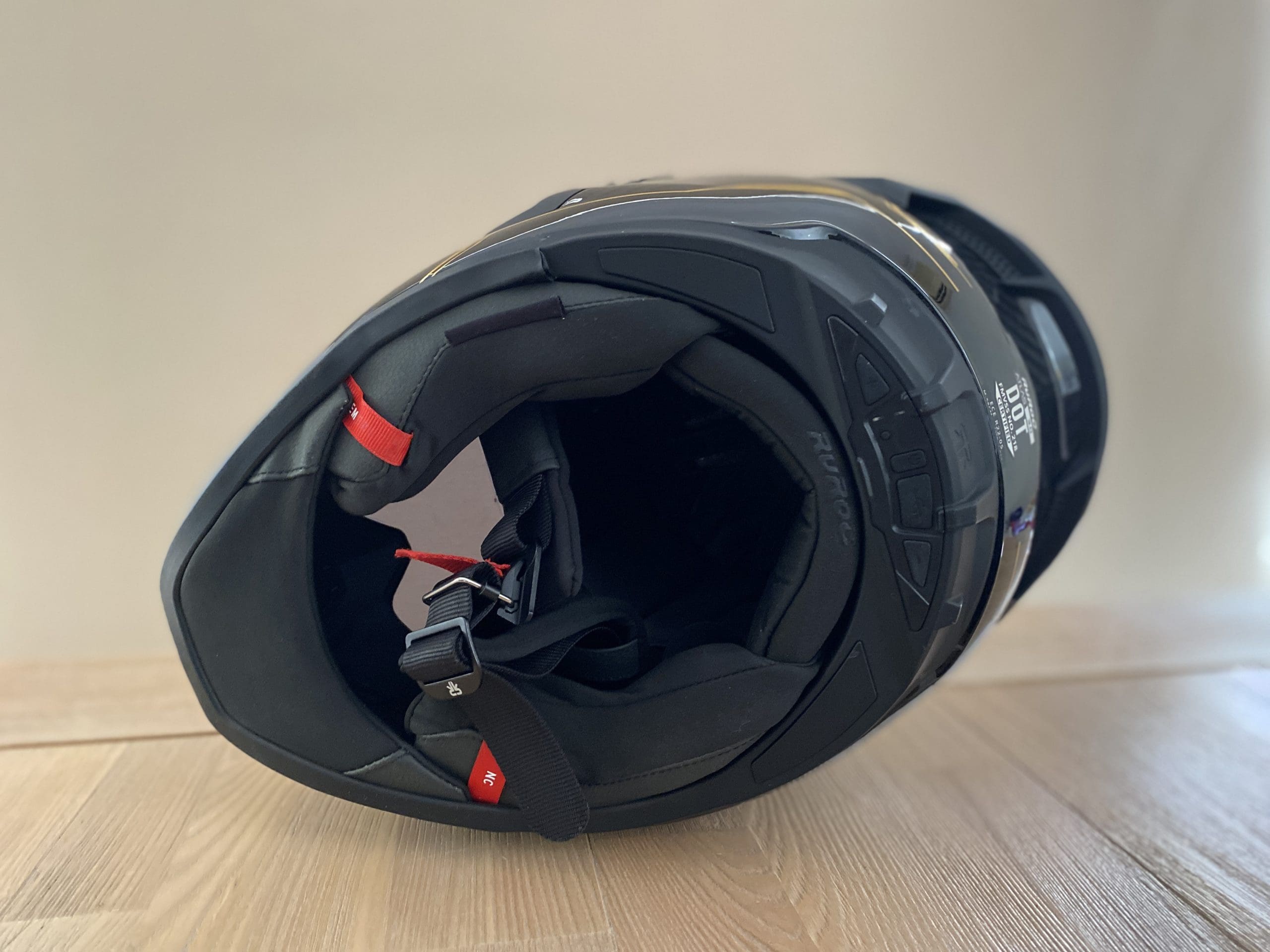 Another great feature from the boxing is a contoured foam pad to place your helmet on when it is not on your head.
It even includes a groove to hold your spare Pinlock-ready wraparound visor which comes in a range of options including new Chrome and Pink iridescent.
Speaking of which, they say the visor locking system is more secure and easier for swapping visors. It may be more secure and air tight, but it is quite stiff making it difficult to swap visors quickly.
Maybe it will loosen up if I keep changing the visor, but I rarely ride into the night because of wildlife issues, so I doubt I'll be replacing the tinted visor anytime soon.
Ruroc says the main engineering improvements are in the aerodynamics.
That should not only make it feel quieter but with less drag there should be less fatigue after a long day riding on a bike without a windscreen.
I can't discern any difference in the noise levels to the previous model. 
But I can hear the audio much better probably because the speakers have been improved and it is easier to position them exactly where needed.
Incidentally, for me, that means placing them not where the recess is, but a little further forward and higher. Maybe my ears are strangely positioned!
Thankfully they are covered in a comfortable thick foam so they don't hurt my ears.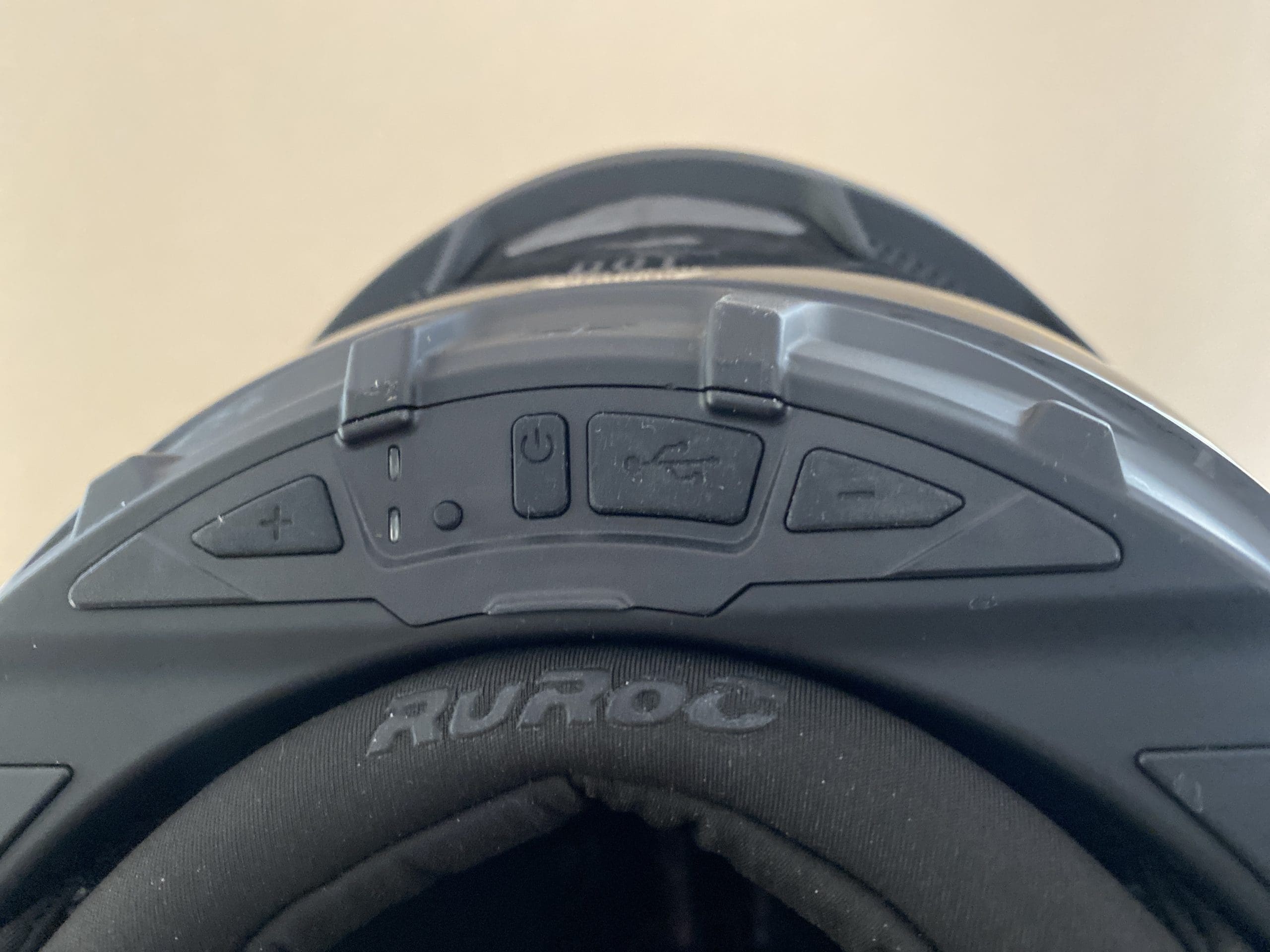 I'm still not a fan of the discrete Bluetooth system's controls at the back of the helmet, but at least the buttons are now three times bigger. They are still pretty difficult to find with thick gloves on.
Installation is now much easier with integrated cable routing for the speakers and mic, plus magnetic fitment for the unit so you don't have to fiddle with (and lose) tiny screws.
Like most modern Bluetooth systems, it is quick and foolproof to pair and operates without any issues.
It now also offers support for rider-pillion intercom and music sharing, improvements to sound quality, battery state monitoring and LED indications as well as updated voice prompts.
All Atlas 3.0 helmets are made from T-400 carbon fibre and weigh just 1.4kg and no discernible weight increase from the tiny audio and speakers.
Together with the improved aero, this results in very little helmet fatigue after a long day in the saddle.
Thankfully the handy Magnetic Fidlock chinstrap has been retained from the previous model.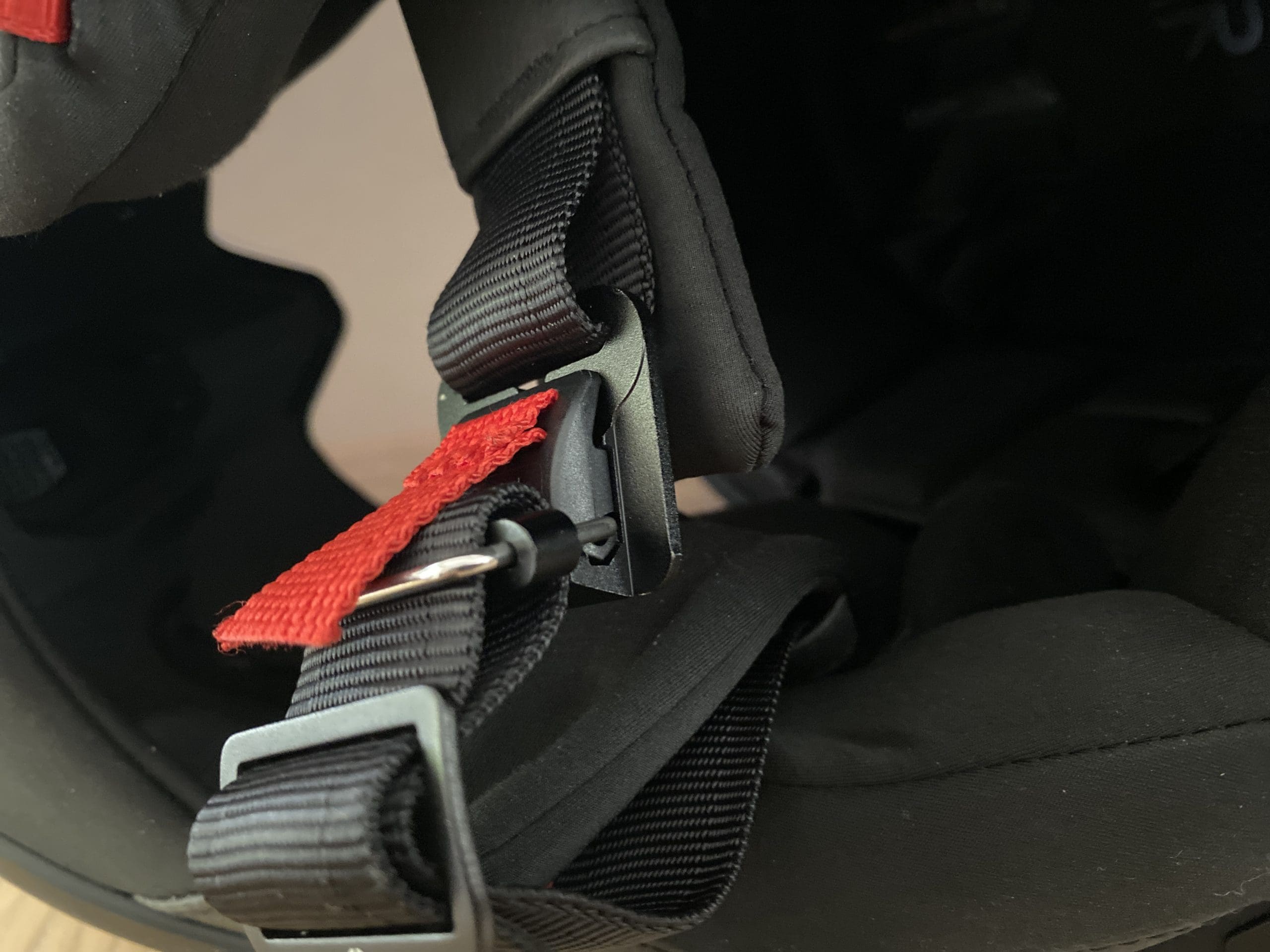 It means no fiddling around with double-D mechanisms and is even easier than a snap-lock mechanism.
Just put the clasps close together and the magnetised ends "find" each other and lock in. It feels safe and secure and will not come undone unless you grab the red release strap.
However, I can't see the racing authorities approving the system.
I can probably still take it to on track days. In fact, out of all the reviewed and bought helmets in my cupboard, this is now my go-to helmet because of comfort, handy features such as the clasp and the discrete, built-in and high-quality sound system.