The rare and expensive Honda CBR1000RR-R Fireblade SP is being recalled obvert a fault with gear selection.
The official notice issued by Honda Australia through the Australian Competition and Consumer Commission says the issue could cause a crash.
"The motorcycle's gear change pivot bolt may loosen due to repeated heavy shifting of the gears," it says.
"In some cases, the bolt will loosen and break off, resulting in the release of the gear change pedal and a failure to change gears.
"If there is a failure to change gears while riding, this could increase the risk of an accident and injury or death to rider(s) and other road users."
Only 20 of the $A28,000 bikes sold from June to October this year are affected and each has a unique 17-Digit ISO VIN stamped on the Frame. VINs listed at the end of this article.
Owners are urged to contact their Honda motorcycle dealer to arrange for their motorcycle to be inspected and repaired "at their earliest opportunity", the notice says.
The bike was this year inducted into the prestigious Red Dot Design Museum in Essen, Germany, as one of the 76 best products of 2020 and a current marker in international product design.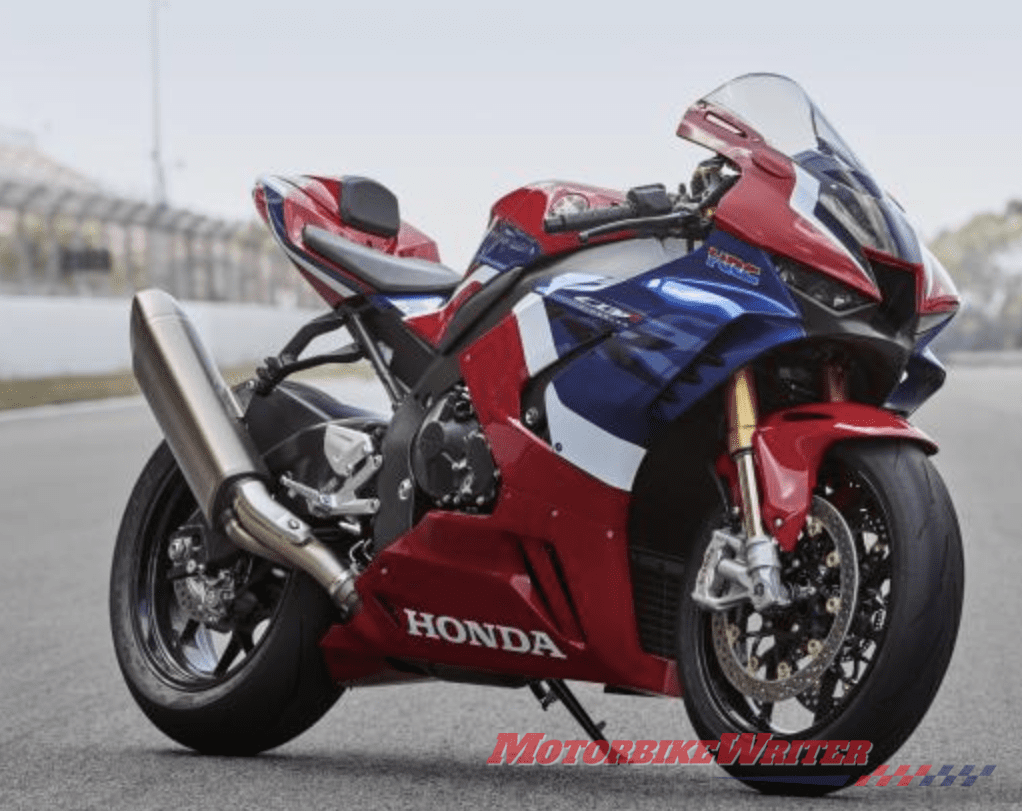 Even though manufacturers and importers usually contact owners when a recall is issued, the bike may have been sold privately to a rider unknown to the company.
Therefore, Motorbike Writer publishes all motorcycle and scooter recalls as a service to all riders.
If you believe there is an endemic problem with your bike that should be recalled, contact the ACCC on 1300 302 502.
To check whether your motorcycle has been recalled, click on these sites:
VINs of affected bikes: