The best way to celebrate Australia Day this year is to get out and ride in regional areas that have been hit by the bushfire crisis and spend your tourist dollar.
Click here for our tips avoiding bushfire areas and what to do if caught in a bushfire situation.
And click here to find out how you can support the many bushfire appeals.
So if you're out riding this Australia Day Long weekend, consider this about our great continent.
REASONS TO BE CELEBRATE
Most parts of Australia have year-round riding weather, not just on one day!

We have a host of great riding roads.

Our forests, beaches, outback and deserts offer some of the greatest adventure riding in the world.

Most country people are welcoming of riders dropping into their towns.

New helmet laws now allow us greater access to more and safer Euro-approved helmets.

Most states now have or are considering introducing lane filtering.

We have one of the widest varieties of motorcycle model choices in the world.

Motorcycles have never been cheaper in "real terms".
REASONS TO BE WARY
Authorities still rate us as second-class citizens.

Planners forget about us when it comes to infrastructure planning such as roads and parking.
Road safety Nazis selectively pick on us with their scaremonger campaigns.

Police target riders for discriminatory licence and vehicle checks.

Insurance companies gouge us on premiums and compulsory third party.

Our road rules annoyingly vary from state to state (although this is gradually changing).
There is an epidemic of ever-decreasing speeds on our roads.
BE THANKFUL FOR WHAT YOU'VE GOT
It could be worse.
Some Asian and Mid-East cities ban all motorcycles or impose a curfew.

Some countries also ban women from riding for "modesty" reasons!

In London, motorcycle theft has halved in the past two years, yet almost 10,000 were stolen last year.
In Malaysia, 26 unmarried couples have been arrested for riding together on a motorcycle.
AUSSIE BIKE HISTORY
More great reasons to celebrate motorcycling on Australia Day is our rich motorcycling history.
With its vast distances and rugged terrain, motorcycles were popular at the start of the last century. We even had a thriving motorcycle manufacturing industry, particularly during World War I when supplies of British motorcycles dried up.
While we have not had a motorcycle manufacturing industry for some time, Australia once built many motorcycles such as Lewis, Pasco, Blue Bird, Bullock, De Luxe, Peerless, Invincible JAP, Whiting, Mostyn, Rudge, FN and Norton.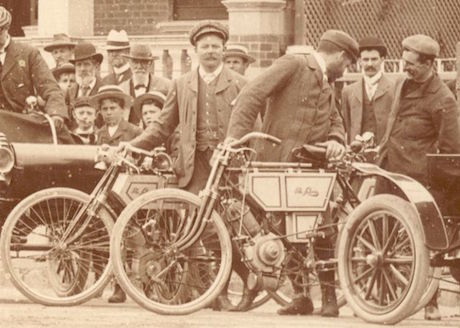 Robert Saward wrote A-Z of Australian-made Motorcycles which details 396 brands of motorcycles, most of which were assembled here from imported engines and frames.
In 1928, the Auto Cycle Council of Australia was formed to represent the interests of motorcycle clubs and state associations at a national level. It is now called Motorcycling Australia which represents motorcycle racing.
RACING HERITAGE
Racing successes are more great reasons to celebrate.
Australians were among the first in the world to start racing motorcycles. Many believe the first speedway meetings were held in Australia and our speedway riders travelled to the UK to pioneer the sport.
Over the years, Australia has had many motorcycle champions. MA notes our first world champion as speedway rider Lionel Van Praag in 1936.
Here is MA's list of champion Aussie riders and teams and more reasons to celebrate on our national day:
RIDERS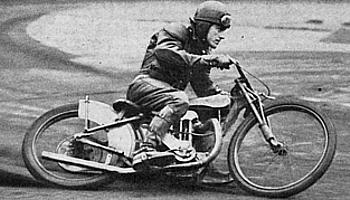 1936 Lionel Van Praag, Speedway
1938 Bluey Wilkinson, Speedway
1951/52 Jack Young, Speedway
1957 Keith Campbell, Road racing (350cc)
1961 Tom Phillis, Road racing (125cc)
1969 Kel Carruthers, Road racing (250cc)
1979/81 Barry Smith, Road racing (Formula TT)
1983 Steve Baker, Speedway (under 21)
1987 Wayne Gardner, Road racing (500cc)
1992 Leigh Adams, Speedway (under 21)
1994-98 Michael Doohan, Road racing (500cc)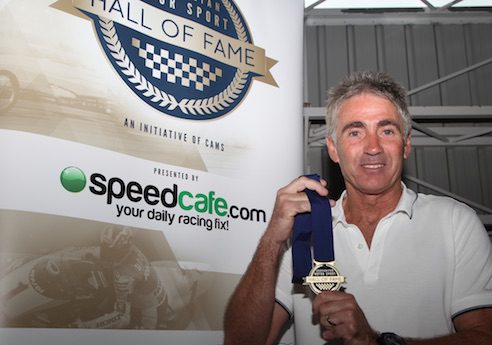 1995/2004/06/09 Jason Crump, Speedway (under 21)
1996/2005 Troy Corser, Superbikes
1997 Shane Watts, Enduro (125cc)
1997 Peter Goddard, Endurance Road Racing
2000/01/03/04 Stefan Merriman, Enduro
2000/02 Warwick Nowland,  Endurance Road Racing
2001/06/08 Troy Bayliss, Superbikes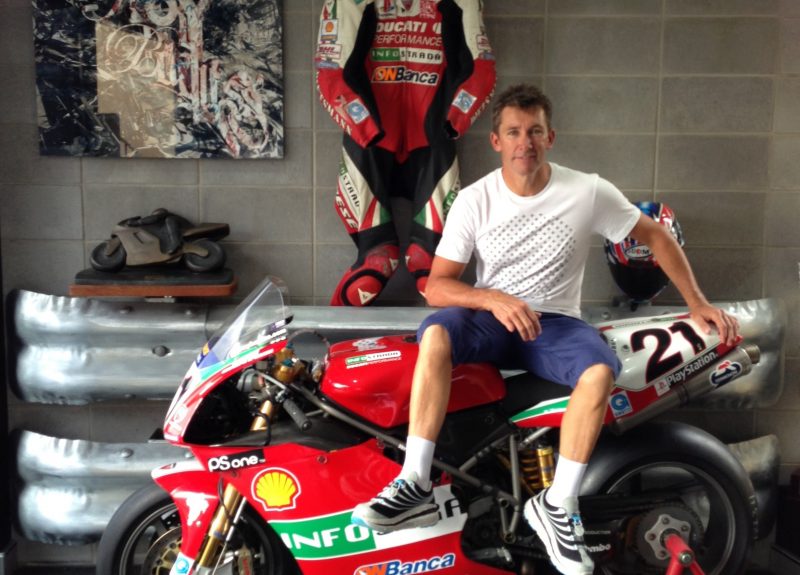 2001/08 Andrew Pitt, Supersport
2001 Heinz Platacis, Endurance Road Racing
2003/08 Chad Reed, Supercross
2003 Chris Vermeulen, Supersport
2004 Karl Muggeridge, Supersport
2007/11 Casey Stoner, MotoGP
2009 Jay Wilson, Junior Motocross
2009/10 Darcy Ward, Speedway (under 21)
2009 Steve Martin, Endurance Road Racing
2010 Mick Headland, Jesse Headland, Track Racing Sidecar (1000cc)
2011 Darrin Treloar, Jesse Headland, Track Racing Sidecar (1000cc)
2012 Caleb Grothes, Junior MX (65cc)
2012 Chris Holder, World FIM Speedway GP
2013/14 Matthew Phillips, Enduro (Junior/E3)
2014 Jett Lawrence, Junior MX (65cc)
2015 Matthew Gilmore, Youth Speedway World Cup (250cc)
2016 Matt Phillips, Junior Enduro GP
2016 Toby Price, Dakar Rally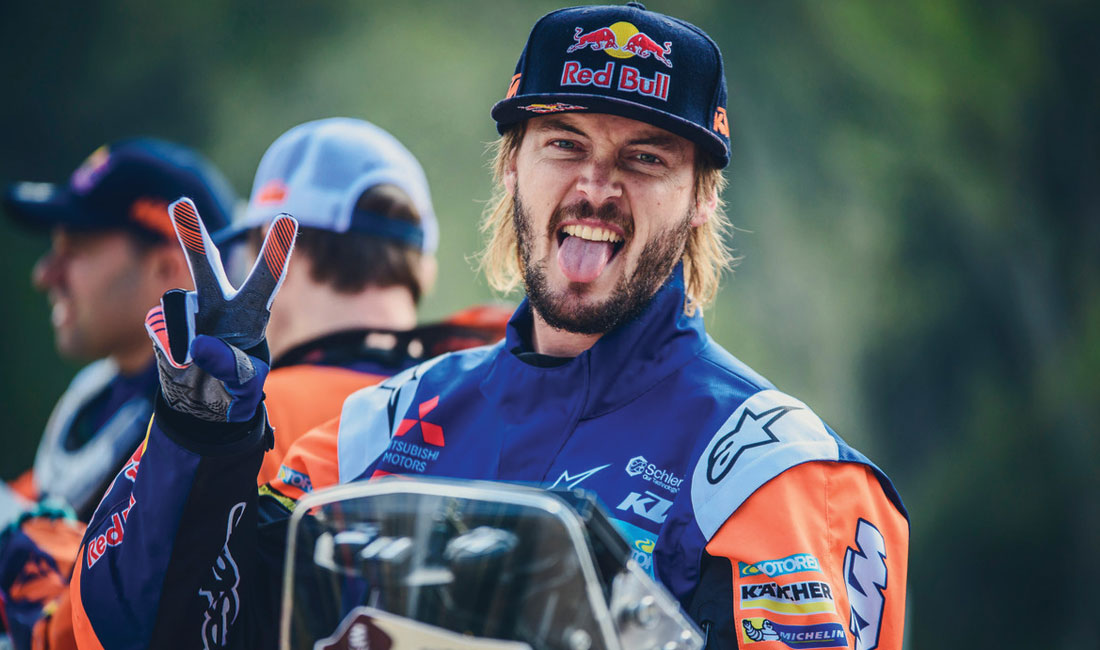 2017 Jason Doyle, World FIM Speedway GP
2018 Toby Price, FIM World Cross Country Champion
2018 Josh hook, World Endurance
2018 Braden Plath, World Junior Motocross
2018 Tayla Jones, ISDE (Enduro EW)
2018 Daniel Milner, ISDE Enduro E3 and overall
2019 Toby Price, Dakar Rally
2019 Daniel Milner, ISDE Enduro E3 and overall
Teams
1974 Pairs Speedway, 2nd
1976 Team Speedway (Phil Crump, Billy Sanders, Phil Hearne, John Boulger), 1st
1990 Pairs Speedway, 2nd
1994 ISDE Junior Trophy, 2nd
1995 ISDE Junior Trophy (Ian Cunningham, Shane Watts, Shawn Reed Jamie Cunningham), 1st
1998 ISDE World Trophy, 3rd; ISDE Junior Trophy, 3rd
1999 Team Speedway (Jason Crump, Leigh Adams, Ryan Sullivan Jason Lyons, Todd Wiltshire), 1st; ISDE World Trophy, 3rd
2001 Team Speedway (Jason Crump, Leigh Adams, Ryan Sullivan, Todd Wiltshire, Craig Boyce, Jason Lyons), 1st
2002 Team Speedway (Ryan Sullivan, Todd Wiltshire, Leigh Adams, Jason Crump, Jason Lyons), 1st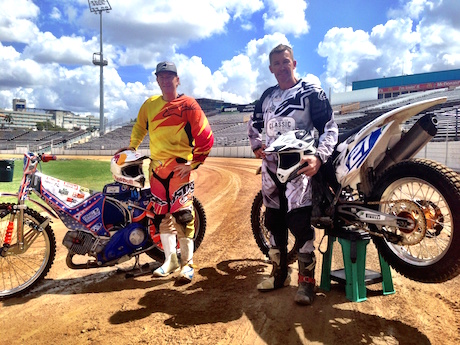 2003 Team Speedway, 2nd
2006 Oceania Motocross (Nathan Brochtrup, Lee  Ellis, Josh Strang, Kirk Gibbs, Chris Hollis, Cody Mackie, Ryan Marmont, Joel Passlow, Harley Quinlan, Tye Simmonds, Todd Waters), 1st
2006 ISDE Junior Team  (Christopher Hollis, Joshua Strang, Blake Hore, Darren Lloyd), 3rd
2007 Team Speedway (Ryan Sullivan, Rory Schlein, Leigh Adams, Jason Crump, Chris Holder, Dave Watt), 3rd; Oceanic Motocross (Craig Anderson, Troy Carroll, Lee Ellis, Jay Marmont, Jake Moss, Cameron Tatlor, Danny Anderson, Lewis Stewart, Kristy Gillespie, Ashlea Bates, Adelia Barton, Tye Simmonds, Ross Beaton, Luke Arbon), 1st
2008 ISDE Junior Team  (Jarrod Bewley, Geoff Braico, Blake Hore, Andrew Lloyd), 2nd
2009 Junior Motocross (Tye Simmonds, Jay Wilson), 1st; Track Racing Sidecar (Mick Headland, Paul Waters), 1st; Team Speedway (Leigh Adams, Jason Crump, Chris Holder, Davey Watt, Troy Batchelor), 2nd; Women's Team (Jacqui Jones, Alison Parker, Jemma Wilson), 3rd
2010 Junior MX (Wilson Todd, Mitchell Evans, Joel Dinsdale, Scott Mann, Matt Phillips, Errol Willis), 3rd
2011 ISDE Womens Team (Allison Parker, Jess Gardiner, Jemma Wilson), 3rd; ISDE Mens Team – E2 Class (Toby Price, Matthew Phillips), 1st; MXoN (Chad Reed, Brett Metcalf, Matt Moss), 3rd; Speedway World Cup (Jason Crump, Darcy Ward, Chris Holder, Davey Watt, Troy Batchelor), 2nd
2012 ISDE Womens Trophy Team (Jess Gardiner, Tanya Hearn, Tayla Jones), 3rd; Speedway World Cup (Chris Holder, Davey Watt, Jason Crump, Darcy Ward, Troy Batchelor), 2nd; Speedway World Cup U21 (Darcy Ward, Sam Masters, Dakota North, Alex Davies, Nick Morris), 2nd
2013 ISDE Womens Trophy Team (Jess Gardiner, Tayla Jones, Jemma Wilson), 1st; Speedway World Cup (Darcy Ward, Cameon Woodward, Jason Doyle, Troy Batchelor) 3rd
2014 ISDE Womens Trophy Team (Jess Gardiner, Tayla Jones, Jemma Wilson), 1st; ISDE Junior Trophy Team (Daniel Sanders, Tom McCormack, Lachlan Stanford, Scott Keegan), 3rd; Speedway World Cup (Chris Holder, Darcy Ward, Jason Doyle, Troy Batchelor), 3rd
2015 FIM World Junior Motocross Championships (Hunter Lawrence, Cooper Pozniak, Rhys Budd, Bailey Malkiewicz, John Bova, Regan Duffy), 3rd; Trial des Nations International Trophy Competition (Chris Bayles, Tim Coleman, Kyle Middleton and Colin Zarczynki), 3rd; ISDE Junior Trophy Team (Daniel Sanders, Broc Grabham, Tom Mason, Tye Simmons), 1st; ISDE Women's Trophy Team (Tayla Jones, Jess Gardiner, Jemma Wilson), 1st; ISDE Senior Trophy Team (Daniel Milner, Matthew Phillips, Lachlan Stanford, Glenn Kearney, Beau Ralston, Josh Green), 2nd (Provisional); FIM Team Speedway Under 21 2015 World Championship (Max Fricke, Brady Kurtz, Nick Morris, Jack Holder), 3rd
2016 and 2017 ISDE Women's Trophy Team (Tayla Jones, Jess Gardiner, Jemma Wilson)
2018 World Junior Motocross (125cc) Bailey Malkiewicz, Brad West & Braden Plath
2018 ISDE Women's Trophy Team (Tayla Jones, Jess Gardiner, Mackenzie Tricker)
2018 ISDE Trophy Team (Daniel Milner, Joshua Strang, Lyndon Snodgrass, Daniel Sanders)
2018 ISDE Junior Trophy Team (Michael Driscoll, Fraser Higlett, Lyndon Snodgrass)
(Above information from Motorcycling Australia.)
(If we have missed any, please advise us and we will add it to the list. And tell us how you will celebrate Australia Day)