Just because your motorcycle jeans, jacket, gloves or helmet claim to contain Kevlar doesn't necessarily mean it really is Kevlar.
American chemical company DuPont invented the strong and lightweight synthetic fibre in 1965 and now many motorcycle products claim to contain Kevlar. However, DuPont has been issuing show-cause letters to these manufacturers to prove they are using Kevlar. So far, 180 products have been removed from the market for falsely claiming they include DuPont Kevlar.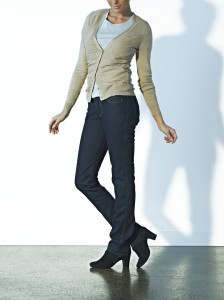 The only motorcycle jeans company in the world to pass all the stringent DuPont safety tests is Draggin Jeans of Australia. The Melbourne-based company is the first licensee to be approved to use the DuPont Kevlar Preferred Licensee logo. Sales manager Wil Cope says it means customers can be assured Draggin products contain Kevlar.
"No one else has developed in the safety arena the way Draggin has," he says. "We have developed our own lining, while most others just call up Pakistan, China or Bangladesh and ask for Kevlar, but they can't guarantee what they are getting. Some of them just use yellow cotton and some are actually flammable. Put a match to them and up they go. The customer just doesn't know what they are getting unless they have the DuPont logo on them."
Draggin' Jeans, which started 17 years ago, has passed CE level 1 and 2 approval and was also the first motorcycle jeans manufacturer to pass strict DuPont criteria to attain any licence agreement. Now they have passed further testing to gain a "preferred licensee logo", says Draggin founder and CEO Grant Mackintosh.
"This is a big deal for Draggin, motorcyclists and the wider motorcycling community," he says. "We are concerned with the safety of motorcyclists and that is why we are proud to become an official licensee of DuPont Kevlar fibre for our motorcycle jeans."
Meanwhile, Wil says other manufacturers who claim to use Kevlar have or will receive letters from DuPont and have to prove they contain Kevlar. "A lot of them have had to remove Kevlar branding from their products," he says. "They don't have permission from DuPont to use that wording. Others might be using a Kevlar derivative, however they wouldn't be using DuPont Kevlar. Others using Kevlar are using a different type, so it doesn't offer the same protection to the same standard as DuPont Kevlar."
Grant says the licence with DuPont is an important part of their technical development and will "encourage us to keep improving rider safety, comfort and freedom".
For example, Draggin's Classic jeans have their protective lining in the major crash points. It features DuPont Kevlar fibre which has passed all the safety tests for CE Level 1, offering two-and-a-half times the abrasion resistance of the next best motorcycle jeans tested.