Rider Karen Curley of Canberra recently sent us photos of her wearing a Helite airbag vest at Mount Panorama Circuit on a ride with my fellow FRoCers (Female Riders of Canberra).
She won the Helite airbag safety vest earlier this year in a Motorbike Writer competition to launch the safety product via our new online shop.
"As you can see from the photos the vest is no longer shiny new. It gets worn every time I am on the bike," she says.
"I am loving the vest. Been promoting it when asked about it."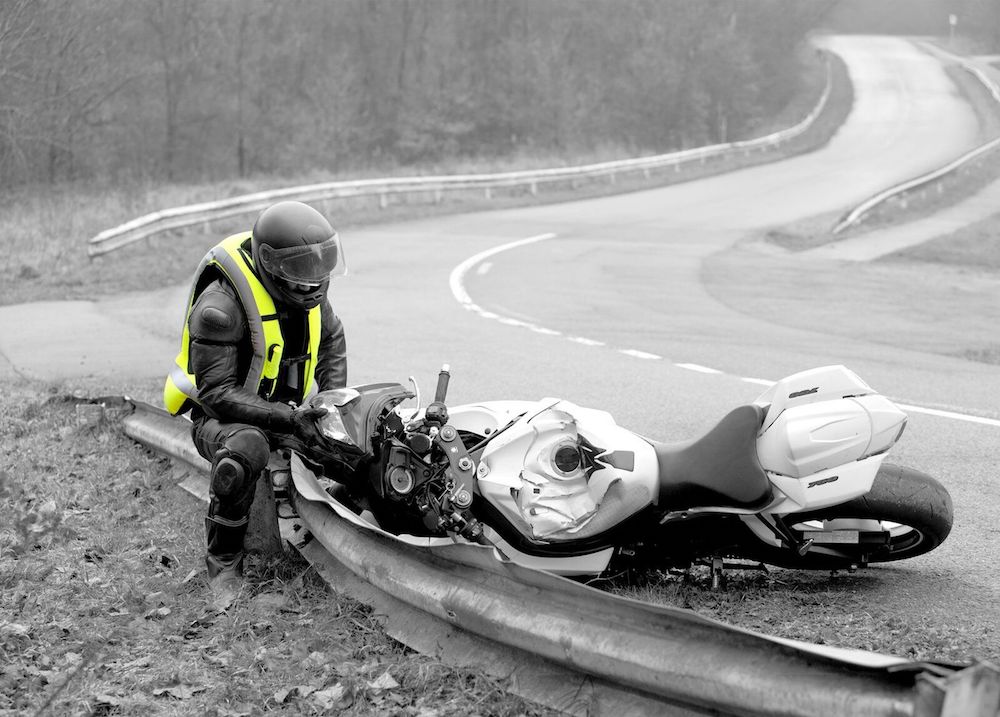 We asked Karen for an honest review of the jacket and she didn't pull any punches!
Is it comfortable? 
At first it was heavy and I would think females who are slight of build might find it too heavy for them. You are definitely adding an extra layer. I also had to adjust the velcro straps as it needs to accommodate the female form, which would be handy to have instructions on where the front of the vest is meant to be. I am wearing it so not to be too restrictive across the chest. But if you look at the pictures of the guys wearing the vest, the front of mine isn't sitting like that.
Is it hot?
It could be in heat of summer especially if you don't have a summer weight/mesh jacket. For me it was a little uncomfortable in the heat, mainly when at a standstill but it helped that I have a mesh jacket.
Does the extra layer keep out the chill?
At the back it is very good as it is long and covers your lower back where the pants and jacket usually meet. But not so much at the front for me as I have a gap that lets the wind straight through.

Helite hi-vis airbag vest

 
How long does it take to put on and take off?
In under a minute to put on or off including clicking or unclicking the three snap buckles together. Just be careful you don't click the snap buckle for the canister and the vest together … it happens. Another 10 seconds tops to click into the release cord strap that is anchored to my bike frame. With gloves on it can be tricky to unclick quickly. And yes, you remember quickly that you are attached to your bike after the first few times of that tugging sensation as you go to walk away from the bike.
Does it hamper your movement?  
Yes and no. At first try-on I felt like the neck line was too high and was restricting my head movement. But once you start wearing it and adjust the straps, I don't notice it anymore.  Also walking around in the vest and riding position are two different things. Riding position I have no issue.

Helite airvest
Any comments from other riders?
Yes, some fellow riders have asked what I am wearing. They notice the canister first. I explain what it is and what different styles/colours you can get it in. Some have taken note and are looking at investing in the future, others it is all about a having a go at wearing the vest and exploding it. I am not encouraging that.

Helite textile jacket
Any other comments?
Not knowing if the front of the vest is sitting in the right position, it is a little firm across the chest but if feel if I loosened the straps any further the vest would be gaping at the front too much. I think going up another size wouldn't help as it would add extra length at the back and front which then would, for me, hamper the comfort when sitting on my bike, being too long both front and back, folding on itself and digging in at the front and the back resting on the seat pushing the vest up.  The hi-vis does get grubby compared to if it was black. I haven't switched to my winter jacket so some further adjustment may be required.

Helite is also available in a leather jacket
Are you happy with the vest?
Overall I am very happy with the vest. When out travelling I feel safer knowing I have it on. I like the hi-vis vest as you are more visible and the vest makes it easier to switch to different jackets. If someone asked  "Is it worth it?" YES! How can you put a price on yourself? It might be the difference between riding again or not. But with most bike gear they don't accommodate for females with boobs. I think manufacturers think female riders are small/flat-chested pillions.  That is so not the case.