Twelve rare motorcycles from Britain, Germany, Italy and Japan are going under the hammer at Shannons Melbourne Late Summer Classic Auction on February 17, four with no reserve price.
SEE ALL THE IMAGES ON OUR PINTEREST BOARD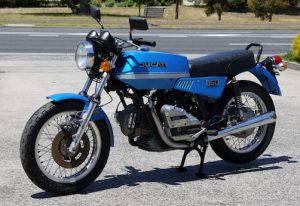 Bike collectors and nostalgia freaks should be able to snap up a couple of bargains. However, the highlight of the show is a 1974 MV Agusta 750 Sport expected to sell for up to $70,000. This four-cylinder model has only 39,917km on the odometer and comes with a full fairing painted in traditional red and silver, twin front disc brakes with Brembo calipers, Tommaselli clip-ons and rides on 18" Borrani alloy rims. The Italians really will steal the show with my personal favourite, a rare 1975 Ducati 860GT that is expected to go for as little as $9000.
From Germany there is a partially restored 1939 BMW R12 with a rare, matching Stoyer sidecar combination. The single carburettor R12 was imported from the United States and has 27,426 on the odometer. It is expected to bring $18,000-$22,000.
Not to be outdone by the Italians and Germans, British pride will be restored by a very rare circa 1950 Scott Flying Squirrel, a brace of Douglas solos and a desirable Triumph Bonneville. They are expected to sell between $9000 and $12,000.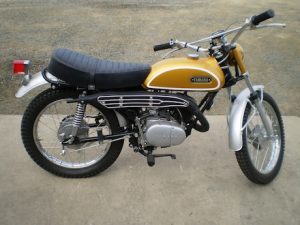 If it's a nice cheap rest bargain you are after, how about a circa 1950 BSA Auto Cycle in unrestored condition expected to fetch $1000-$1500. The early Japanese bikes also offer good value. There's a lovingly-restored 1966 Suzuki T10 250cc ($8000-$11,000), a 1974 Honda CT70 Mini Trail Bike in original condition ($2000-$3000) and a 1970 Yamaha HT1 90cc Trail Bike ($3000-$5000), the latter two  offered with no reserve. But my pick for affordable and that cute nostalgic factor is the 1977 Yamaha TT500 Trail Bike ($4000-$7000). Time to raid the piggy bank!