Two sets of race leathers with historic Australian racing history are being offered at the Bonhams Spring Stafford Sale on April 23.
Apart from a host of interesting race and barn-find bikes, the race leathers of Mike Hailwood (pictured above) and Graeme Crosby will be of interest to Aussie racing fans.
Hailwood's 1978 Bathurst Grand Prix leathers are expected to fetch up to £4000 (£1 = $A1.60/$US1.21), while the set of Graeme 'Croz' Crosby leathers could fetch £1500.
The Hailwood leathers were worn in the Bathurst race as part of his comeback in the 1978 TT.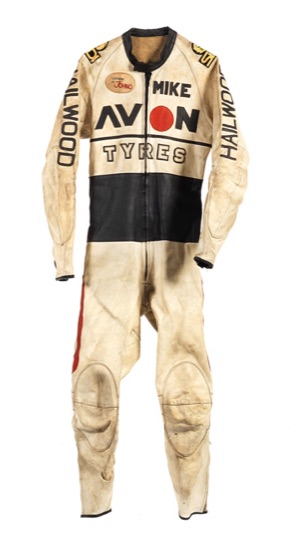 He had emigrated to New Zealand with his family in 1976 and Aussie race journo Jim Scaysbrook had organised a Yamaha TZ750 for Mike to ride.
In the wet race, Mike finished a respectable ninth. Following his successful return to the Isle of Man, Mike raced for the vendor again in 1979, wearing the same leathers, at the Adelaide three-hour race on Jim's Scaysbrook's Honda CB900.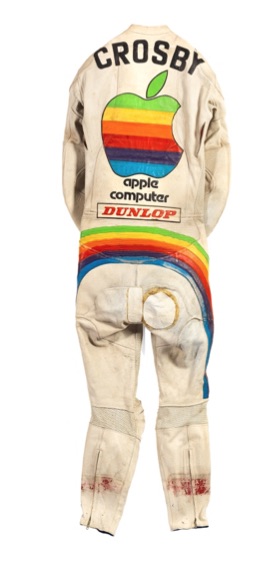 The Crosby leathers were emblazoned with the Apple Computer logo and believed to be the only occasion Apple had sponsored a motorcycle team.
Their only other motor racing sponsorship being that of a Porsche at Le Mans and Spa.
They join a host of interesting bikes at the auction: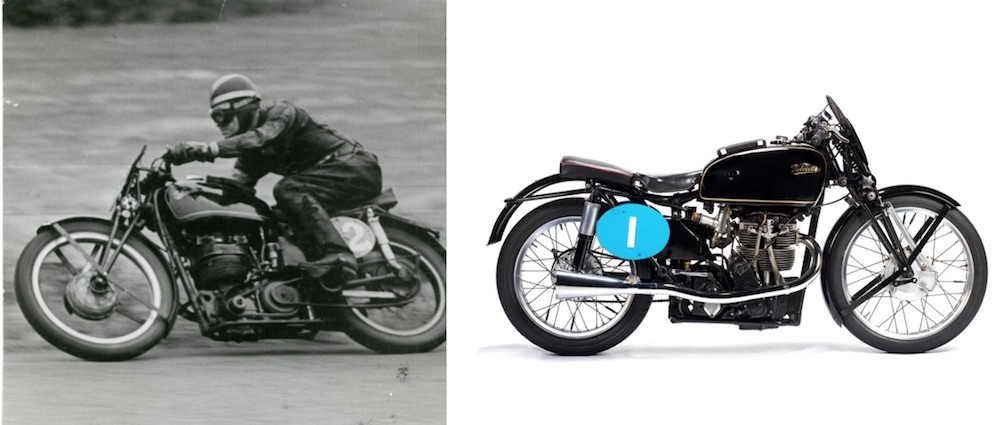 An ex-Freddie Frith World Championship-winning 1948 Velocette 348cc KTT MkVIII

Works Special Racing Motorcycle valued at up to £150,000;

A rare 1949 Vincent 998cc White Shadow Series C Project (£50,000 – 60,000) one of only 15 made;

A never-before ridden 1998 MV Agusta 750cc F4 Serie Oro (£28,000 – 36,000), number 8 of 300; and

A1960s Ducati 250GP Racing Motorcycle (£80,000 – 100,000) owned by Mike Hailwood and John Surtees.
Meanwhile a 1925 Douglas 2¾hp Model CW is part of a rare barn find collection uncovered from the coach house of Glyn Cywarch, the Baronial seat of the illustrious Harlech family.
It is part of a Bonhams sale on March 29 of more than 400 items from the Welsh family seat, currently owned by Jasset Ormsby Gore, 7th Baron Harlech.