British electric motor company Saietta Group has won a major grant to expand production of its radical Axial Flux Traction (AFT) motors for all vehicles from scooters to buses.
Saietta means thunderbolt in Italian and their AFT-powered vehicles have set records on the water and in the air while their electric superbike was the first to win the Isle of Man TT Zero race.
They claim their motor is "optimised for mid-power motorbikes and final-mile delivery vehicles" at a realistic price for the mass market.
The grant provided through the Advanced Propulsion Centre (APC) will allow Saietta to hire up to 250 skilled staff and produce 150,000 motors a year.
Saietta will work with UK-based manufacturing specialists Brandauer and AEV to refine component production and motor assembly.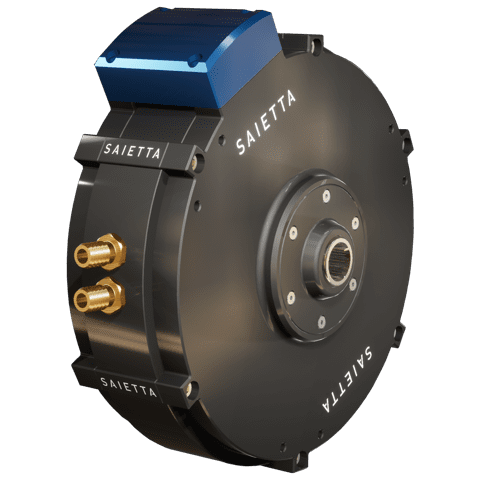 CEO Wicher Kist says there is a "commercial opportunity" for the motor.
"Based on the conversations we've had, and the projects we're already involved with, we know that the mass production of our technology will allow us to power a new generation of electric vehicles, in markets around the world, bringing a new era of mobility," Wicher says.
They say their AFT140 motor is being taken up by other automotive companies, but declined to say which ones, although its use could be widespread and include marine and wind turbines.
The British company began in 2014 with the Saietta R superbike for $A35,000.
Back then the Saietta R had a range of almost 200km in the city and about 120km on the highway, 127Nm of torque, recharging time of 3.5 hours, and a top speed of 170km/h.
The company no longer makes electric vehicles but concentrates on its AFT140 motor for use in other vehicles from buses to boats and, of course, bikes.
The Oxfordshire company plans to sell its technology under license in Asia and the rest of the world.