One of the fastest women around the Isle of Man and the first person to win world championships in the 125cc, 250cc and 500cc classes will be guests at the Barry Sheene Festival of Speed.
The ninth annual event at Sydney Motorsport Park, Eastern Creek on March 21-23 will feature British motorcycle racer Maria Costello MBE who became the fastest woman around the famed TT course in 2004, with a speed of 184.64km/h, a record she held for five years. She was also the first woman to have a podium finish at the TT,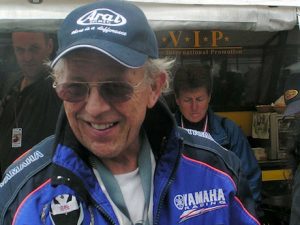 when she finished third in the Ultra Lightweight race at the Manx Grand Prix in 2005. She has also been shortlisted for an all-time motorcycle icon list. Read my story here.
She will be joined as a guest of the Post Classic Racing Association of NSW by eight-time world champion Phil Read, dubbed the The Prince of Speed. It's fitting that the two main guests are British since the event honours fellow Brit Barry Sheene who retired in Australia where he was much loved.
Obviously the event features loads of racing including Vintage, Classic and Historic as well as round 1 of the Australian F1 and F2 sidecar championship. Another feature event is the first round of the Trans-Tasman Challenge which the Kiwis have won for the past three years. The second round will be held in New Zealand in October.
There will also be pit walks where people can meet racing legends and get their autographs, plus trade stands, bike club displays, a show and shine on Sunday and spectator parade laps.