A San Francisco police officer riding an electric Zero Motorcycle recently pulled over a driver in an electric Tesla Model 3 in what must have been the quietest police pursuit of all time.
Zero posted an image of the historic moment on their Facebook page, but it may not be the last time this happens.
Police departments in Europe, the United States, Hong Kong and Canada are now using electric motorcycles and scooters from BMW, Zero Motorcycles and other companies.
The Californian-based Zero has developed a DS Police motorcycle specifically for police and security agencies.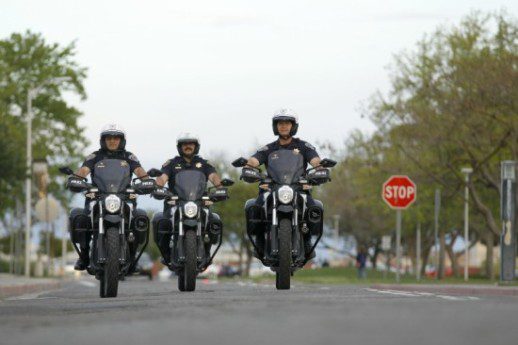 They claim it is specifically useful to police because of its reliability, low maintenance, battery range and capacity, manoeuvrability, light weight chassis, economic feasibility and low environmental impact.
Zero Motorcycles global sales Vice President John Lloyd says they designed and engineered the police line-up "based on feedback directly from patrol officers regarding their needs and responsibilities".
Stealth pursuit
But the biggest advantage for the cops is the quiet running of an electric vehicle that allows police to sneak up on criminals!
Some police departments have also found they can use them inside large shopping malls because there are no emissions.
So if they get into a Blues Brothers-style chase through a mall, bike cops can follow the criminals.
Zero in Australia
But don't expect to be pulled up by a silent cop in Australia any time soon.
Australian police evaluated the DS Police motorcycle, but then Zero pulled the plug on our market in 2017 citing unfavourable exchange rates and taxes.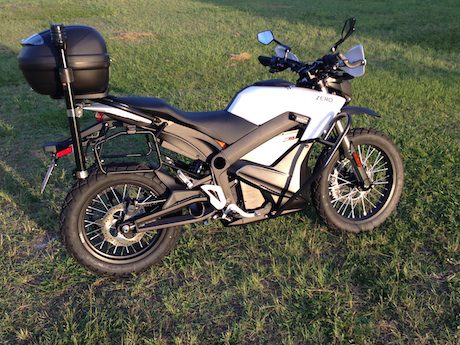 Zero DS Police Motorcycle come with pursuit emergency lighting and sirens, safety components and specially designed luggage compartments to carry gear, patrol items and emergency medical equipment.
The civilian model DS can be fitted with some of the police accessories, such as Givi top box, panniers and screen. Other accessories include heated seat and grips and a power socket, although all those limit the range of the bike.