An American tyre treatment that is guaranteed to make your bike tyres puncture-proof is coming to Australia.
Rhinotires are made by applying a "RhinoPlex" polymer to the interior of a new or used tyre at extreme heat so it becomes part of the tyre.
The gel instantly seals any punctures or cuts up to  0.6cm (1/4 inch) wide without allowing any air to escape.
Andy of Rhinotires confirms they are currently selecting a "capable group as our distributor in Australia". Until a distributor is sourced, they will not give prices for the tyre treatment in Australia and their website shop is currently out of action.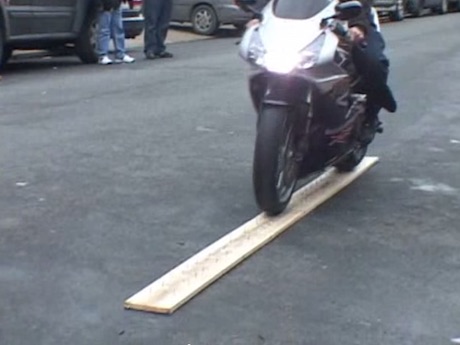 The guys at Rhinotire guarantee the tyre for life, irregardless of tyre wear, speed, commercial or private use, or depth of the puncture penetration. However, there are some exclusions such as sidewall slashes.
The above video shows a motorcycle running over long nails which puncture the tyre which immediately reseals itself. They also test it by drilling screws into the tyre and checking for air bubbles.
Rhinotire claims that the polymer solution also improves handling, provides better fuel economy, makes the tyres last longer and makes riding safer.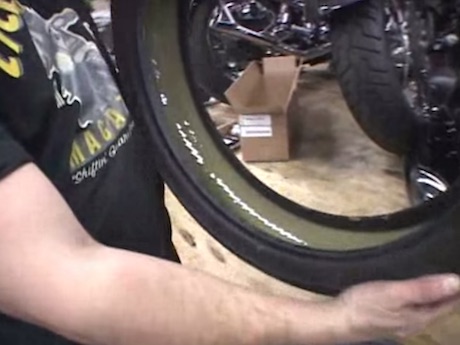 The tyre treatment is not only suitable for motorcycles, but also cars, bikes, pick-ups or commercial trucks.
They claim about 100 scientists took 17 years to perfect the process.
They also have an endorsement from 2008 Central Eurapean Rally winner and 2009 Dakar fourth-place-getter Hubert Deltrieu: "Under the conditions of the Dakar it turned out to be a formidable weapon because they have many thorns and therefore repeated punctures."