A University of Melbourne professor and bike rider who was hit by a car while he was wearing hi-vis clothing has called for the Victorian Government to axe its mandatory hi-vis requirement for new riders.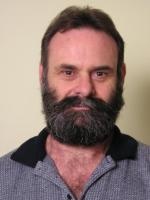 Prof Richard Huggins, Chair of Statistics, says he has reviewed several studies on motorcycle conspicuity and "look but fail to see" accidents and says there is "sufficient doubt" of the effectiveness of hi-vis to call for a repeal of the mandatory requirement.
"I also note that somewhat surprisingly given its reputation as a leader in road safety, there seems to be little Victorian research into the effect of cognitive factors on car/motorcycle collisions," he says.
Prof Huggins goes through several examples of how hi-vis research is flawed, but ends with his very own example of a crash involving his Kawasaki: "I should add that I regularly wear a hi-visibility jacket when riding and have been hit by a car while wearing this clothing. The driver claimed they didn't see me, from a distance of less than 2m, as they changed lanes on top of me. This adds to my doubts on hi-visibility clothing as a panacea."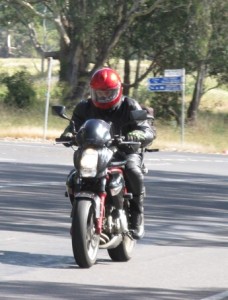 "I wasn't badly hurt in my  accident. Slid along the road but didn't hit anything too hard," Richard told MotorbikeWriter. These days he rides a Triumph Street Triple in the Yarra Valley most weekends and a little scooter  around town.
The Victorian Motorcycle Council has included Prof Huggins's letter in a further response to the government over the misconceived legislation.
In an accompanying document sent to Gary Blackwood, the Parliamentary Secretary for Transport, VMC secretary Jeremy Walton points out how hi-vis is a safety myth and calls for the reversal of the proposal. Among his claims are:
Wearing hi-vis clothing may impart a false sense of security for novice riders;
Modern research shows that people don't recognise or react to motorcycles, rather than not seeing them at all;
Drivers are more likely to see a bike but make an error in timing; and
All bikes have hard-wired headlights yet no research has been done on how this affects hi-visibility.
He says that if hi-vis is a real safety issue, why are there no greater penalties for drivers who crash into people wearing them?
The VMC has instead called for more education for drivers and riders.