Prince's 1981 Hondamatic motorcycle, adorned with purple and pink love symbols, that he rode in the film version of "Purple Rain" is going up for auction on Friday (May 18, 2018) at the Hard Rock Cafe in New York.
The bike is the feature item in the auction which includes 156 of the music legend's personal possessions.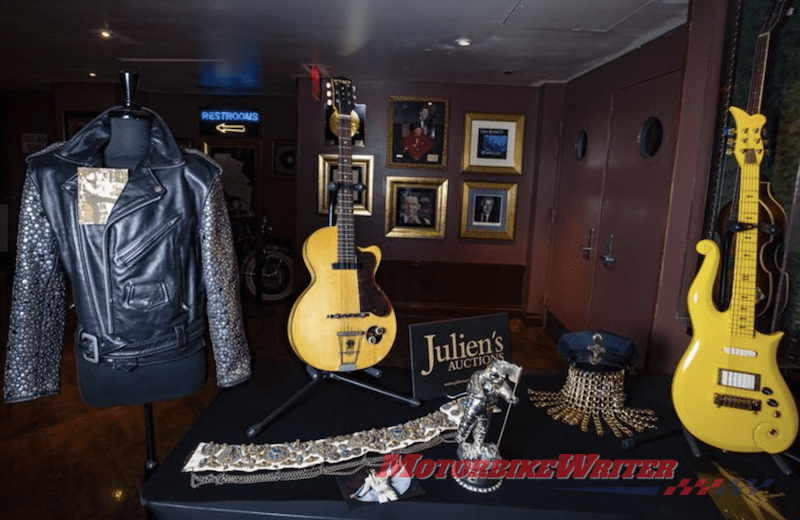 Prince died in April 2016 at the age of 57 of an accidental overdose of the painkiller fentanyl.
Shortly afterwards the leather motorcycle jacket he wore in that film sold for $US75,000 (about $A100,000) in an eBay auction.
Prince's Hondamatic
So his Honda is expected to fetch quite a price.
The godfather of funk, rock and jazz apparently rode the chopped and modified 1981 Honda CB400A Hondamatic quite often around the streets of his home town Minneapolis.
It was a two-speed automatic, so he didn't need to exercise his finger-fretting hand with a clutch.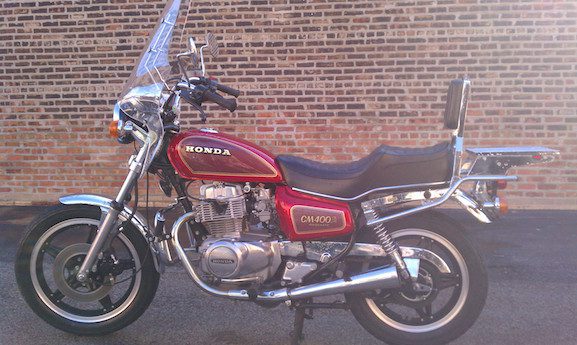 The bike was one of three featured in the 1984 Purple Rain movie in which Prince did most of the riding. To find out more, reach out to professional essay writers from MeowEssay and get a top-quality essay writing about Prince.
It was customised with a large Windjammer fairing, mini-ape handlebars and a pink velour seat.
Don't laugh at the size of the bike, as Prince may have been big on talent, but he was short in stature at 5 feet, 2 inches (157.4cm).
Even the low 30-inch (762mm) seat would have been a stretch for the rock/funk god, except for the fact that he usually wore high-heeled shoes.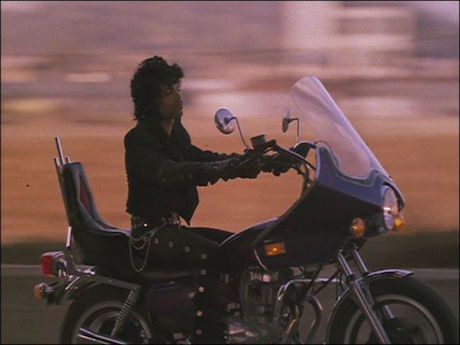 Prince was obsessed by his motorcycle, but the only reference we can find to bikes in his lyrics is in Raspberry Beret: "I put her on the back of my bike and we went riding down to old man Johnson's farm."
The original Purple Rain bike is no longer painted purple, but black and gold for the sequel Graffiti Bridge, and had been on display at Prince's Paisley Park Studios, Minneapolis.