Auction houses such as Bonhams have continued to thrive during the pandemic in a virtual way, demonstrating that there are still riders out there with both taste and money!
Two high-end motorcycle dealers tell me the current appetite for premium motorcycles is similar to post 9/11 when people thought "I may as well get the bike I want while I'm still alive!"
It's a fatalist view, but if it sells bikes and gets people to enjoy themselves, then we're all for it.
If you're after a collector's bike, many of the auction houses are running virtual auctions.
Click here for tips on how to buy at auction.
Currently, the Shannons' Timed Online Classic sale is running until 3 June 2020 with the headline act a 1960 Harley-Davidson FL Duo Glide that spent 37 years sitting in a shed in Queensland.
Mecum action
On July 22, the Mecum Indy 200 auction features 25 bikes from the collection of gym/fitness club owner Al Phillips. 
"Phillips' varied selection of two- and three-wheeled machines will demonstrate that, to him, it didn't matter what country built it; if Phillips liked a motorcycle, he bought it," Mecum says.
The British ex-pat moved to the US in the 1960s and raced throughout the US and Canada.
The oldest bike in his collection is a 1937 Moto Guzzi GTS500 with a sidecar, and the newest one is a 1990 Honda GB500.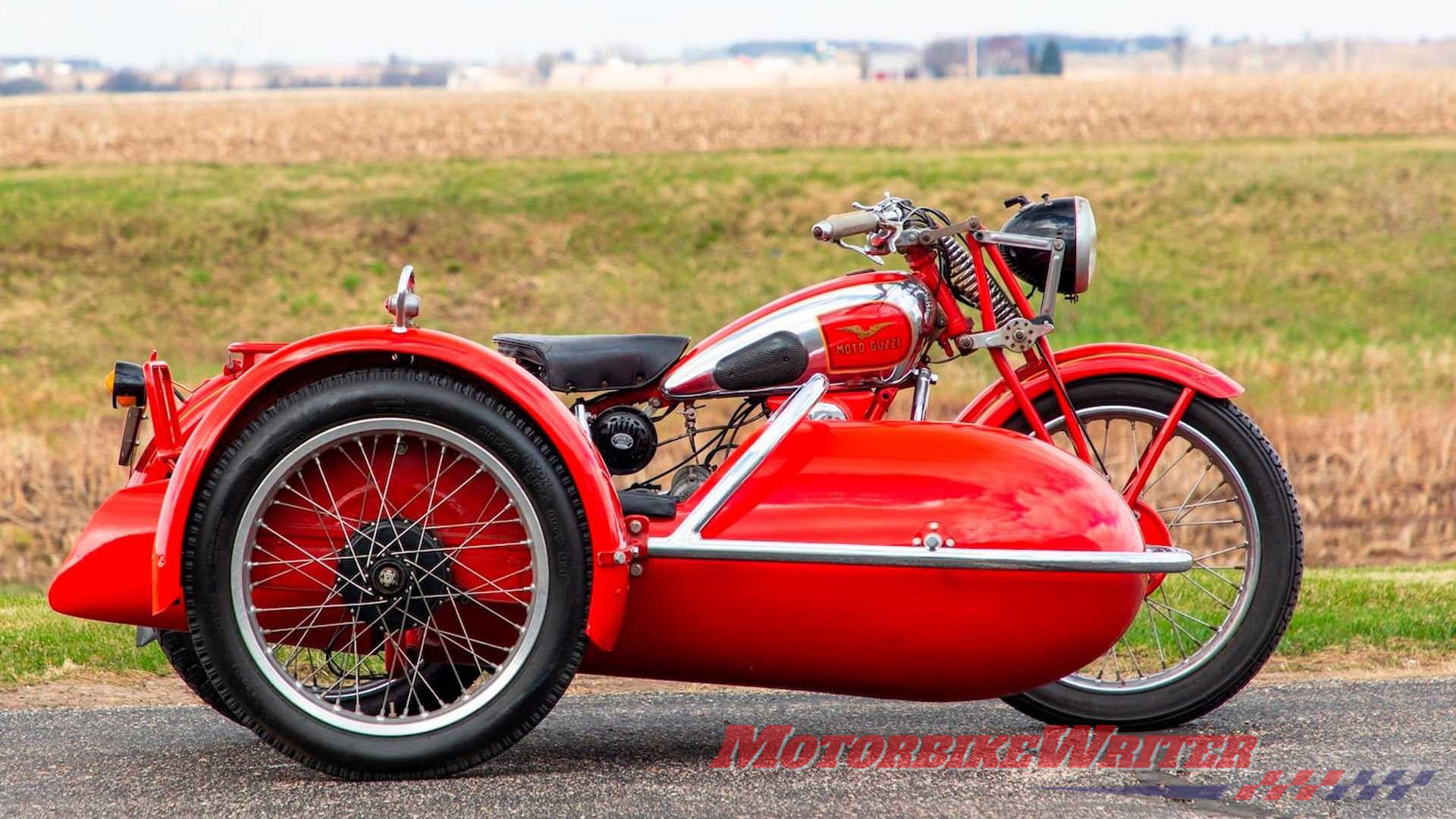 Others include a 1950 Vincent Comet Series C, 1982 Honda MB5, BSA Gold Star, Norton Atlas, Matchless G15, Ariel Red Hunter 500, Panther 120, AJS Model 16, Ducati Hailwood Replica, Moto Guzzi V1000 outfit, 1979 Honda CBX, 1982 Suzuki Katana and a Harley-Davidson XR1000.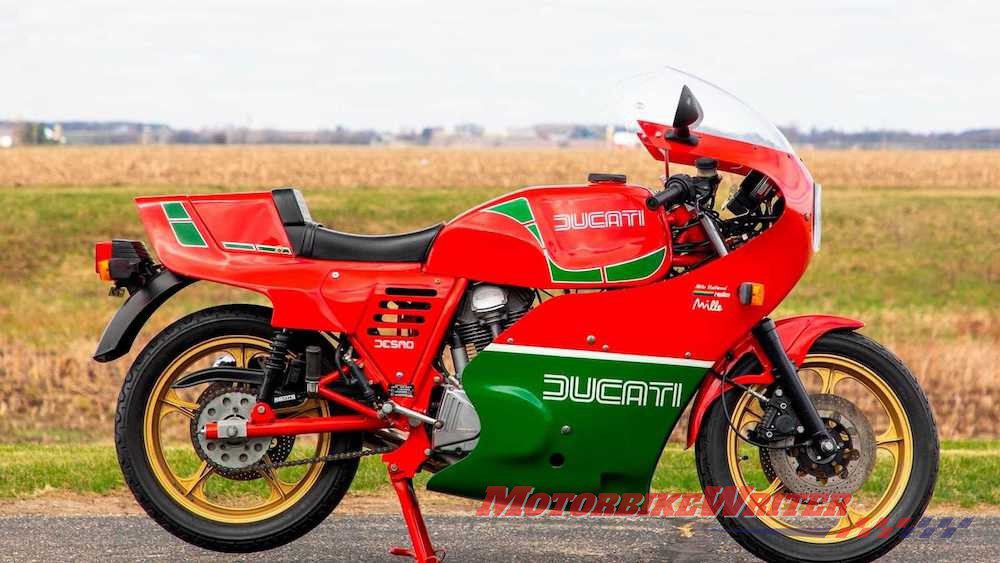 Bonhams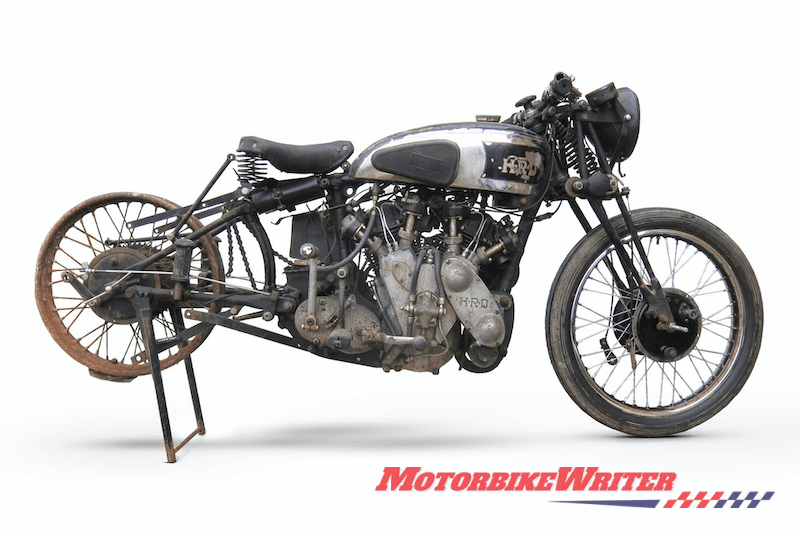 In August, This Vincent Rapide, believe to be one of the first Series-A Rapide's manufactured and possibly the last Vincent-HRD motorcycle to leave the factory in 1959, will headline the Bonhams Summer Stafford Sale.
The rare machine is expected to fetch £190,000 – £220,000 ($A380,000 – $A440,000) at the August 15-16 auction, alongside the 40th International Classic MotorCycle Show (if it is still on!).
It was used as a factory demonstrator, Vincent Director's mount and a road test star.
Heroes Motors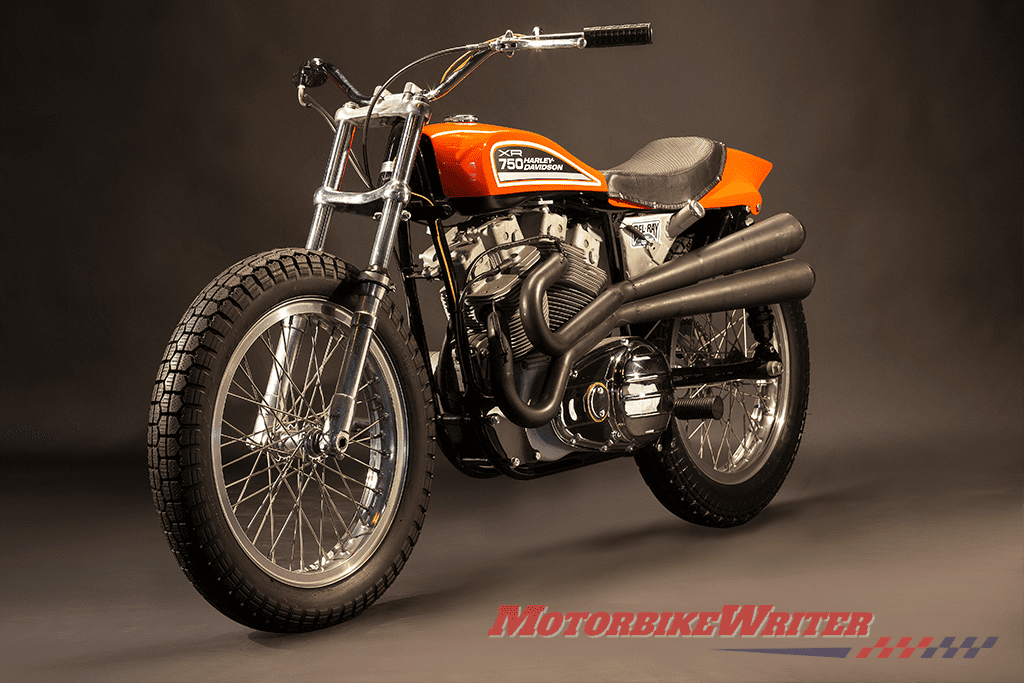 Heroes Motors in Los Angeles also has three drool-worthy classic bikes for sale, not auction.
We particularly like the above 1972 Harley Davidson XR750 racer which is one of only 100 machines built in 1972 and one of 200 built in total.
Every authentic XR750 was hand built in the Harley-Davidson competition shop, and this machine, Serial No. 50, looks like it rolled out of the shop last week. Price is $US55,000.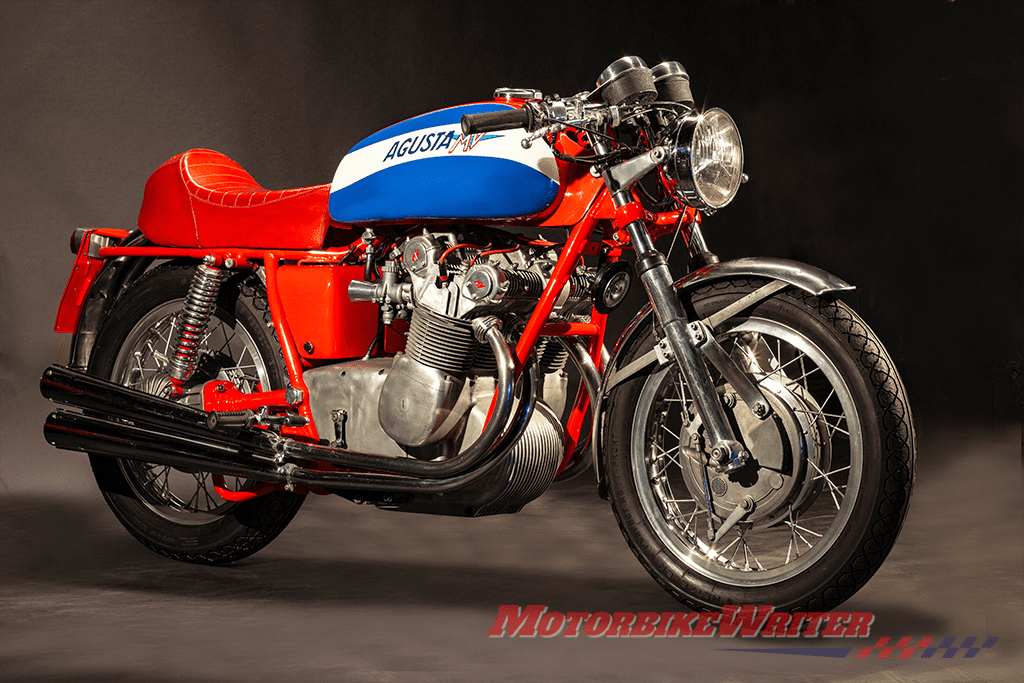 This low-mileage MV Agusta 750S is among the most beautiful motorcycles made by the "Ferrari of Motorcycles."
It was recently restored by Heroes Motors Los Angeles and is priced at $US125,000.
But our pick is this 1972 BSA 500cc GP is in original condition and priced at a comparatively modest $US25,00.