The newest member of our Motorbike Writer team makes some controversial predictions on the season, starting on March 20 in Qatar:
A new heated rivalry between Valentino Rossi and Marc Marquez should be a recipe for some very interesting and close racing this year.
We can all expect to see some too-close-for-comfort passes, many broken lap records and possibly a crash or 50. I say bring it on boys, we wanna see what you've got!
In the last round of 2015, Rossi laid some pretty heavy accusations on Marquez and team mate Jorge Lorenzo, leaving a bad taste in my mouth.
Two of the most head-strong race-winning riders in the world working together to make Rossi loose the championship? I don't think so.
Everyone has seen Marquez charge from the rear of the grid for a win with a "if you ain't first you're last" attitude, while Lorenzo's consistent and faultless riding style linked with his motivation is a championship-winning combination.
They both love to win and are far too competitive to pull off a race-fixing stunt as suggested by Rossi.
I have always been a Rossi fan and think he is great for the sport, but I disagree with his outburst in the last round.
The Valencia Grand Prix track is renowned for its limited passing opportunities. The track is tight, rarely gives the riders a break and the winner usually leads from the start to the finish.
I think this is exactly what happened last November.
I think we all saw a little bit of sore looser come out in Valentino Rossi.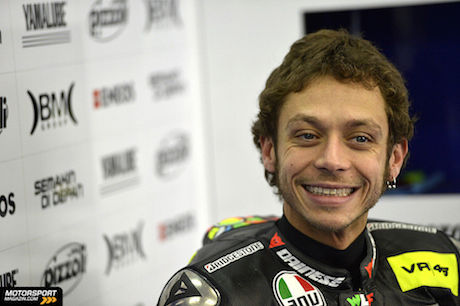 Everyone would have loved to see Rossi take his 10th world championship, including myself, but that's life and I'm ruling out foul play.
If Rossi has another year where he is outright beaten, some talk of retirement might surface.
Sad, but I know I'd consider it. The racer ego can't take that big of a hit and still be competitive.
On a high note I think we will see Suzuki on the podium tis year. As a Suzuki fan I think it's about time.
I am a fan of the new rules this year cancelling the open class and bringing everyone back to a closer race pace and I hope Aussie Jack Miller steps up on his new bike and team combination.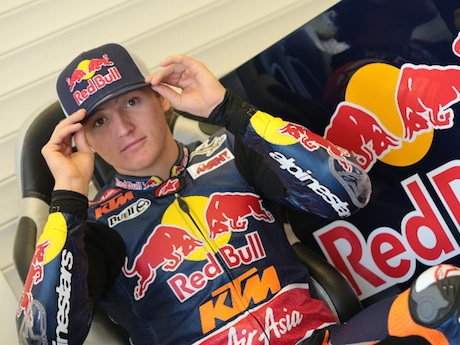 But most of all I hope it's a safe year for all riders and would like to see them all end the year healthy and with minimal injury.
As a fellow racer I love close racing but, as we have seen sometimes, too close can be dangerous and no one wants that!
About the author: Jake was sixth in the 2010 Australian 600cc championship, third in the 2011 southern Californian Open Superstock 1000 championship and won the 2013 southern Californian Open Superstock 1000 championship. He hopes to secure sponsorship to compete in the World Superbikes.