Solutions to the poor state of road repair are being sought as riders and authorities across the nation grapple with the important safety issue.
In NSW, the Roads and Maritime Services is calling on industry partners, innovators and developers to pitch innovative solutions for road maintenance.
In Victoria, the Independent Riders Group is staging a Bad Roads Rally to Parliament House and a petition over the state of road repair.
And in Queensland, the Motorcycle Advocacy Group has claimed a significant victory in forcing authorities to repair melting tar issues on the motorcycling nirvana of Mt Glorious. Click here to read more.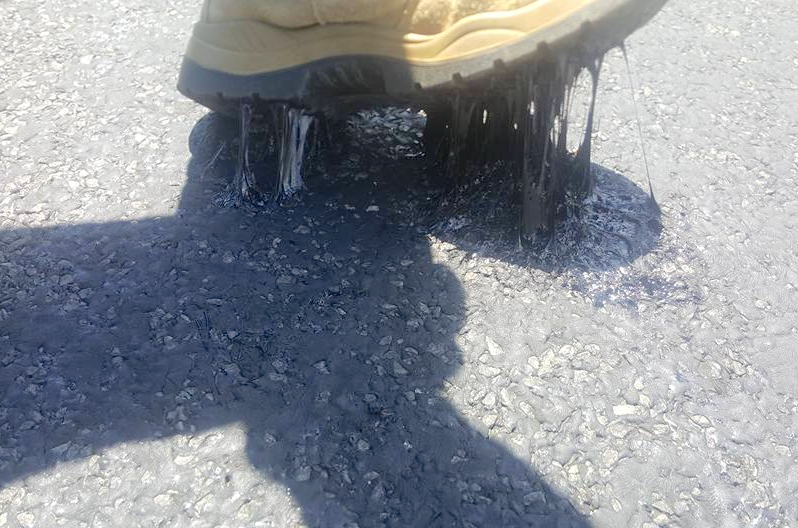 Road maintenance issues are paramount for riders who are particularly vulnerable to potholes, bumps and loose gravel.
Phone app
Motorcycle Council of NSW secretary Steve Pearce has welcomed the RMS initiative and called for a phone app for riders to record and report road conditions.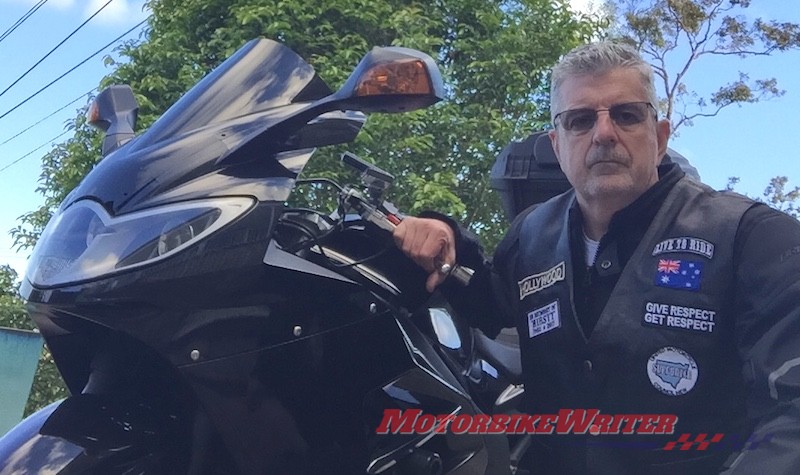 "Regional road infrastructure is being placed under more pressure from interstate transport and the growing number of grey nomads, and with real estate prices in capital cities more people are likely to look for regional lifestyle which means more travel and road transport," he says.
"MCC has access to motorcyclists across the state, who by nature and their mode of transport are more likely to see and experience poor road conditions than most other road users. We would like to see a phone app developed as a recording tool for road condition around the state which we could look at endorsing."
The RMS is calling for submissions to address a number of core areas – such as inspections, surveying, safety, vegetation clearance, etc.
The MCCNSW rider app would be a worthy submission.
Click here if you would like to make a submission or download the guidelines.
Bad Roads Rally
The Independent Riders' Group (IRG) is organising a Bad Roads Rally on May 8 to raise the issue of road maintenance.
Spokesman Damien Codognotto says the Victorian Roads Minister Luke Donnellan should follow the NSW lead and seek advice on rural road repair from road users.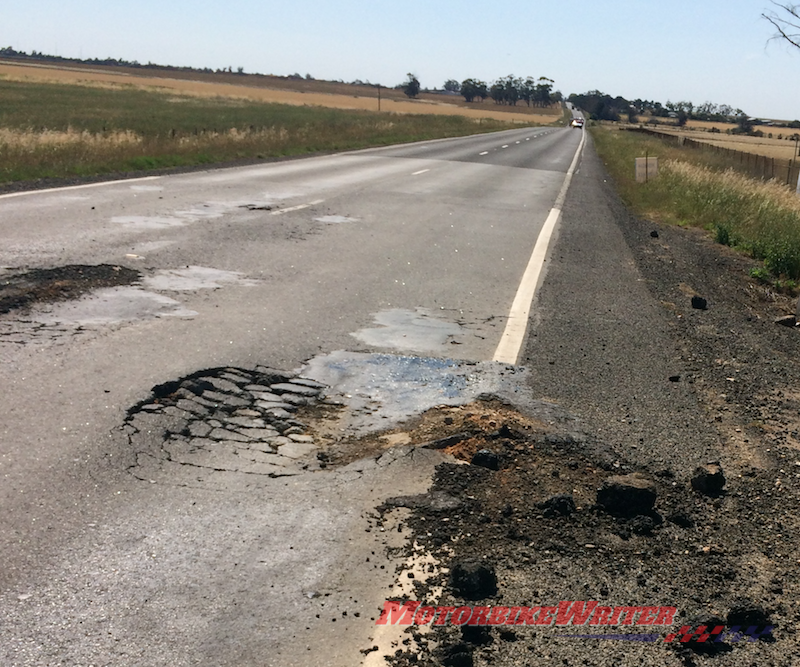 "It is obvious to a lot of Victorians that VicRoads has no idea on road maintenance outside Melbourne," he says.
"The RACV apparently did market research and found that most Victorians think roads money would be better spent if we got rid of VicRoads."
The IRG has organised a petition to stop the dangerous neglect of country roads and the costly roll out of wire rope barriers in Victoria.
It will be presented to Parliament at the Bad Roads Rally at 1pm on May 8.
Riders are being asked to gather at Lansell Square carpark, High Street, Kangaroo Flat, at 8.30am to leave at 9am for a protest ride along the Calder Highway to the steps of Parliament House.