Police are investigating two Gold Coast motorcycle businesses over amateur stunt videos posted on their Facebook sites, including one in which a rider wheelies through a school zone.
Gold Coast Road Policing commander Snr Sgt Bradyn Murphy said the videos include riders doing burnouts, high-speed wheelies and other dangerous stunts on public roads.
The Facebook pages belong to Karupt Customs and Two Wheel Escorts Gold Coast. Karupt Customs declined to comment on the investigations and Two Wheel Escorts could not be contacted for comment.

Braydn says they have previously seized vehicles and charged motorists based on Facebook posts.
"We got one guy who did high speed wheelies on the Gold Coast highway," he says.
"We seized his computer and videos and he copped a 12-months disqualification and a few thousand dollars in fines. There have been others, too."
Bradyn says it can be difficult to identify the riders in the videos because they are wearing face masks and helmets.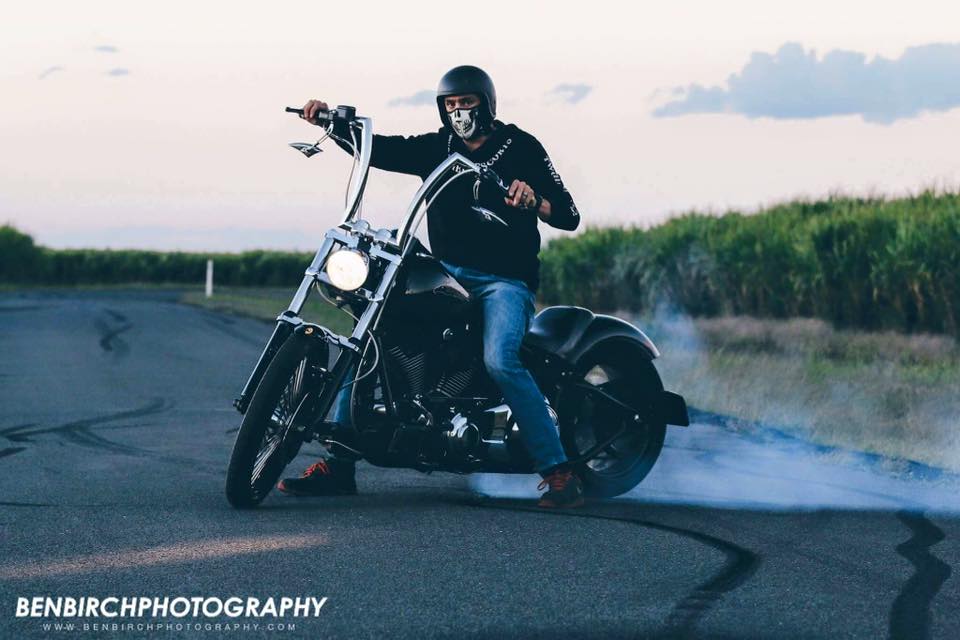 "It comes down to identification, but we are cross-matching it with other photographic evidence on their Facebook pages where someone wearing the exact same clothing is seen without a helmet on," he says.
"They will have to prove it's not them in the video."
He says they have identified some of the riding in the canefields of northern NSW and have passed them on to NSW police to investigate.
If riders can be identified, they face serious charges including dangerous driving with substantial fines and confiscation of vehicles.
"High-speed wheel stands on the motorway are the most dangerous. When you wheel stand at 130km/h-plus there is no way you can see what's in front of you.
"We also know some of these guys are crashing. One of the videos even says it was filmed five minutes before they threw it down the road.

"We just hope this is a wake call for them," says Bradyn who has been a police motorcycle rider and trainer for 30 years.
"You can't control stupidity, but unfortunately stupidity breeds stupidity and people see these riders in videos doing wheel stands on the motorway and think they can do the same and the next thing we have a fatality.
"If you're interested in stunt riding, contact the stunt academy or go and do a track day and get your thrills there. The roads are not a playground. You're dealing with people's lives."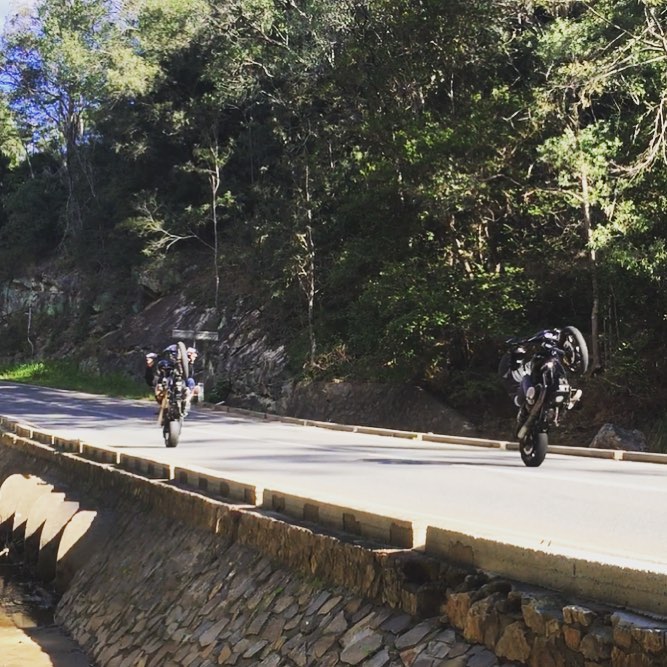 Bradyn says the videos create a "bad reputation for anyone who rides motorcycle".
"Everyone gets tarred with the same brush," he says.