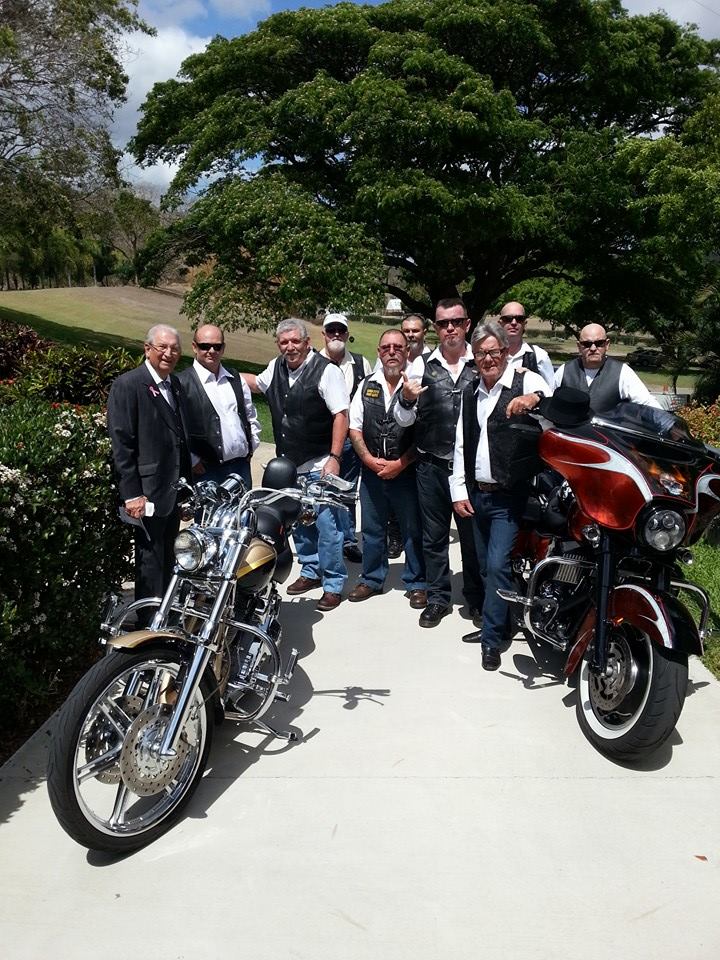 Police have "harassed" motorcycle riders on their way to the funeral of a 70-year-old woman who died of cancer, according to a Townsville bike shop owner.
The riders were also videoed as they escorted the hearse from the funeral parlour to the cemetery, says Townsville Custom Cycles owner Leeroy Donovan.
He says his customers are "straight as the day is long" but are getting "hassled because we look the part".
"We were put through the ringer," he says.
Photos taken by Leeroy's business partner show the riders wearing jeans, white shirts and leather vests with no patches or colours.
ALSO READ: CHARITY BIKE RIDERS REFUSED SERVICE AT COUNTRY PUB
Leeroy says he advised the police before the funeral on October 26 that there would be were 14 bikes in the funeral cortege for the 70-year-old wife of longtime shop customer Noel Evans.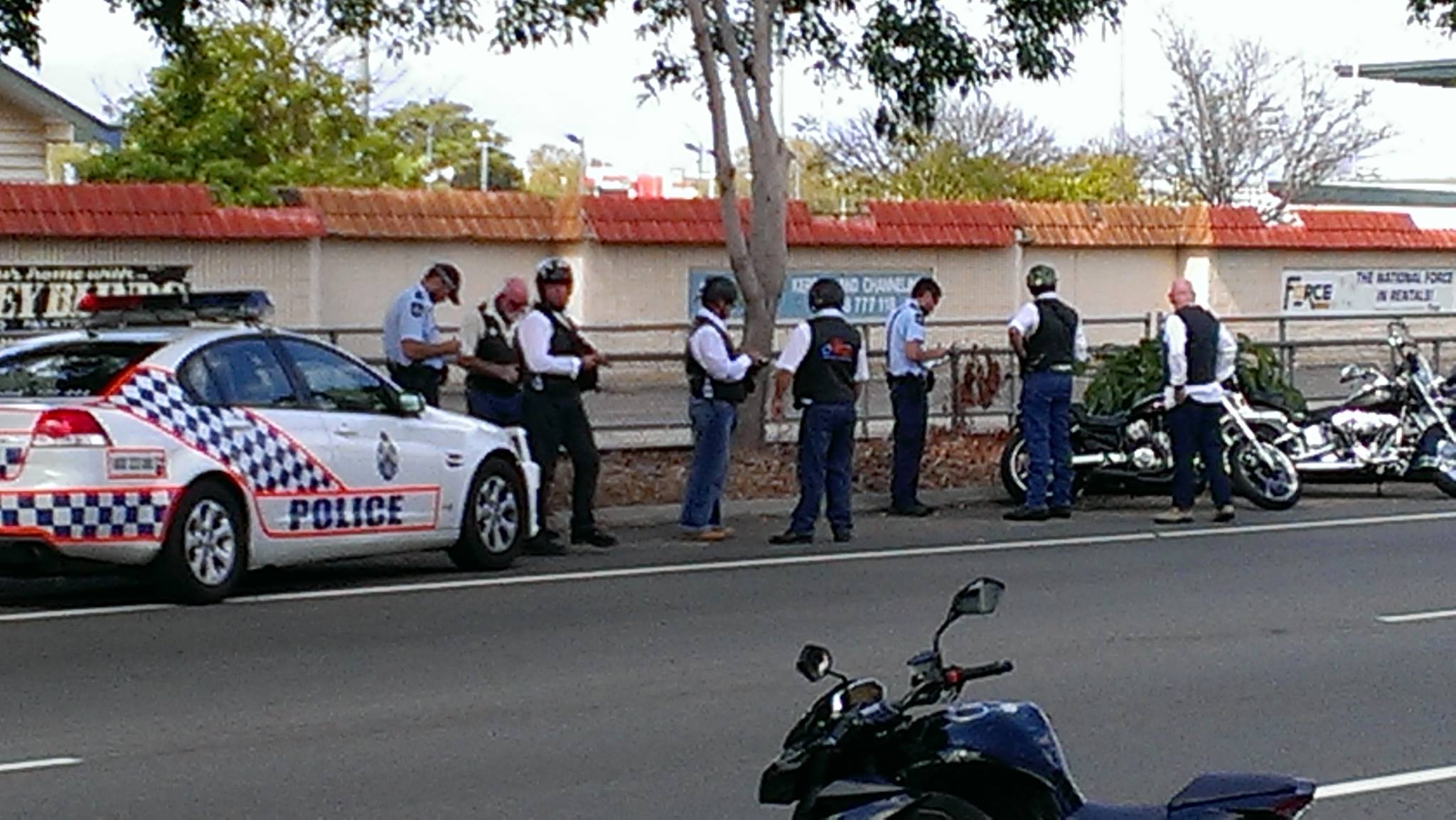 "They said 'yeah we know Leeroy and his group, no worries'," he says.
However, the day of the funeral was also the weekend of the 72-hour blitz on declared outlaw bikie clubs in Queensland.
"Saturday morning I get up early and get the coffee machine going as we have to hit the road at quarter to 9," he says.
"Now the Rebels clubhouse is just 500m down the road and the cops are sitting outside in their vests ready to go.
"We had to go 1km down the road to the funeral parlour and as soon as we move off they come tearing up with their lights and sirens going.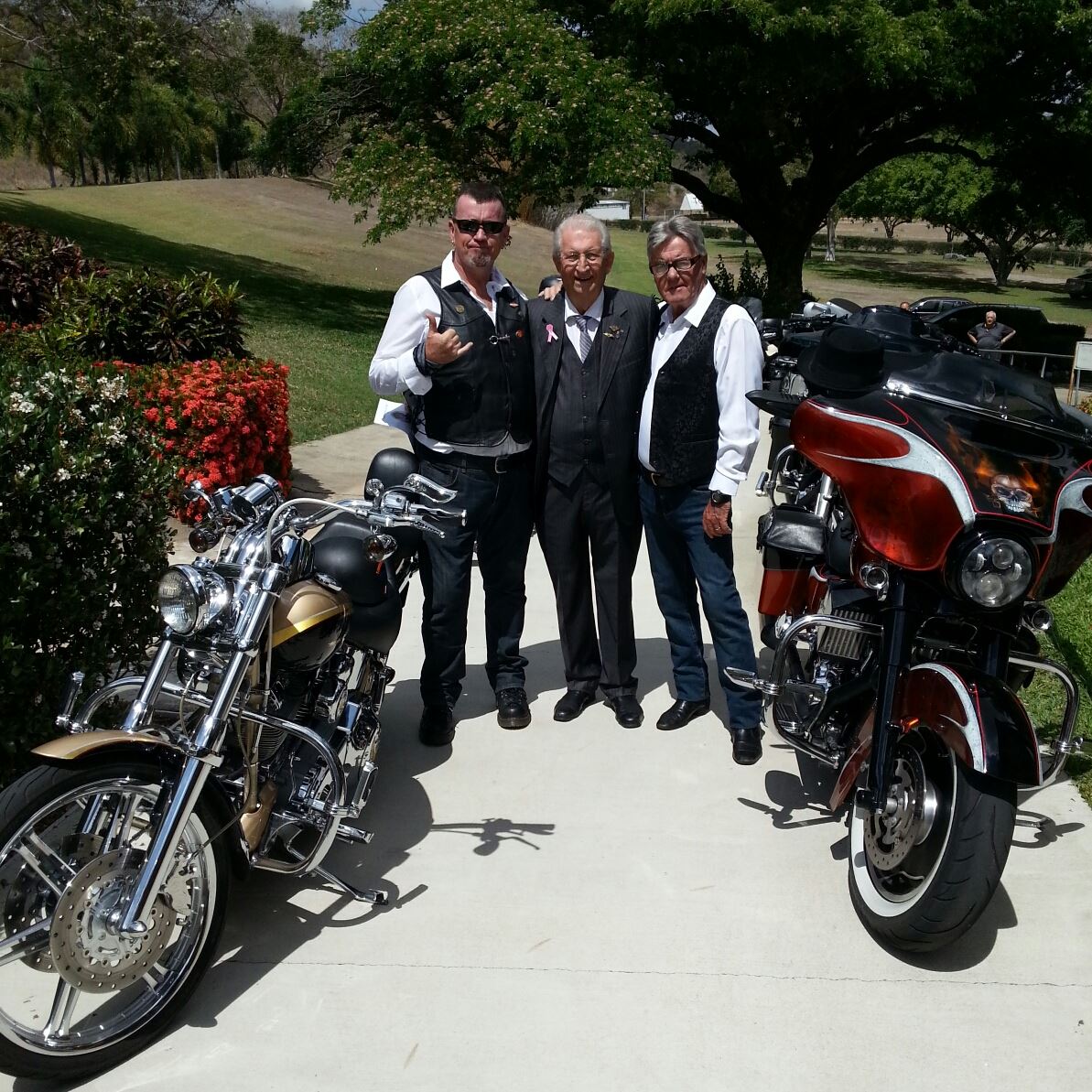 "I spoke to them in a firm and polite manager that we had cleared it with central and what do they need from us.
"I told them we had 15 minutes to be at the funeral parlour, but they stuffed us around and took names, regos and phone numbers which we never gave them – I have legal advice that we don't have to give our phone numbers."
ALSO READ: WHAT TO DO IF PULLED OVER BY THE POLICE
Leeroy and his fellow riders made it to the funeral in time and escorted the hearse to the cemetery, but he says they were videoed by police on the way.
"We are not bikies and have no association with them. We don't even do any work for the Rebels who are just down the road," Leeroy protests.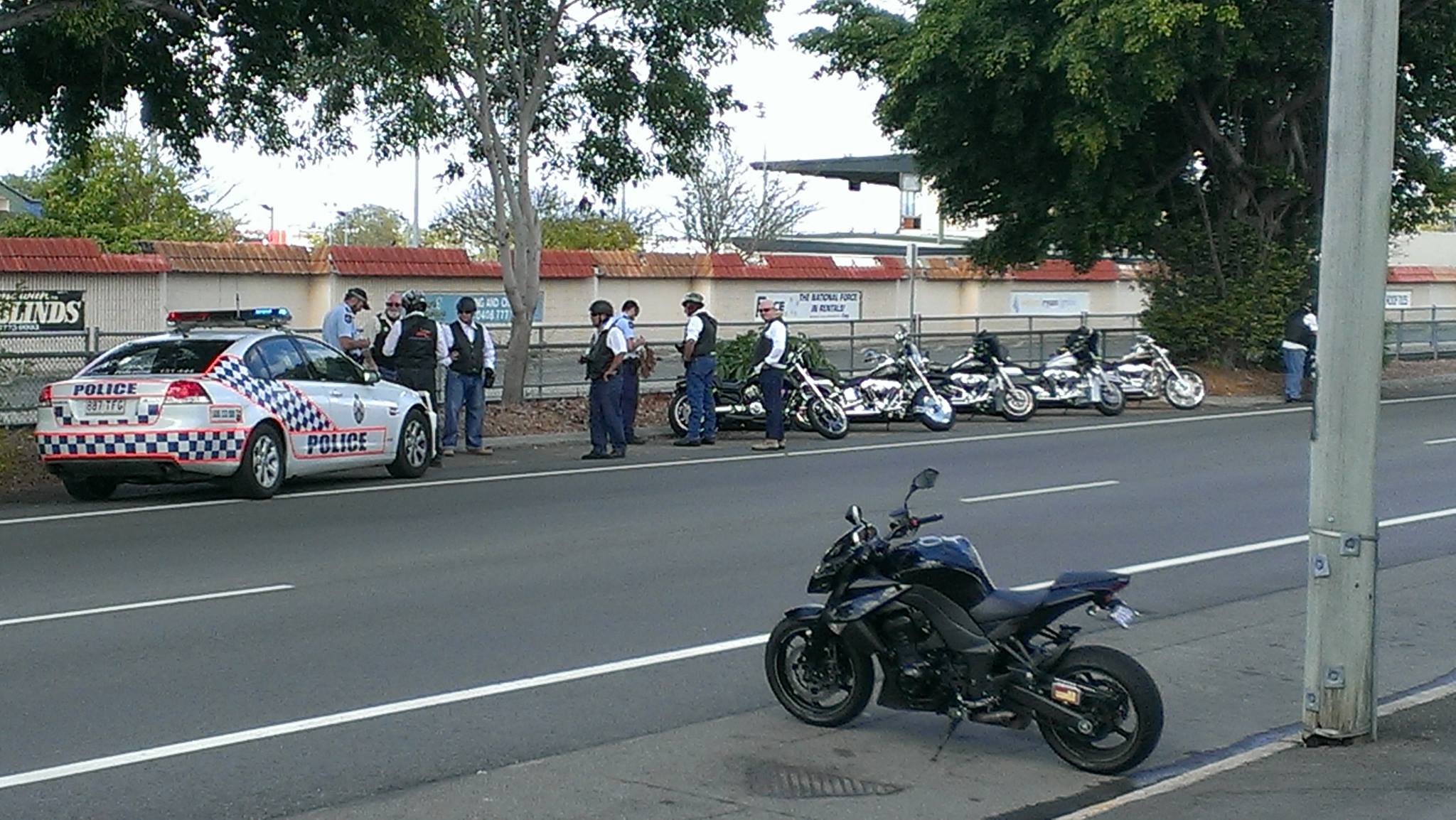 "This shop is where everybody hangs out. We have a group that we call the "clan" and it's made up of millionaires, rubbish truck drivers, businessmen and a lot of military and ex-military like myself."
(Leeroy spent 20 years in the Australian Army.)
"At the end of the day all my super from the Army is in this shop," he says.
"People say they want to buy a Harley but they are thinking twice about it because of this business going on with people being harassed.
"It's affecting my business. I'd say I'm down about 50-60%. In the past month and a half I've sold one bike."
While declaring that his shop does nothing illegal and is an official roadworthy inspection centre for motorcycles, he admits some of his customers may "look the part".
"We have a couple of rough-looking dudes that look the part and we are getting smashed for it," he says.
"I've got one customer with a mohawk and the police raided his house because he was reported as a Rebels member, but he's never been patched in his life."
Meanwhile, the Australian Motorcycle Council has established a fighting fund to support any High Court challenge to any of the anti-bikie legislations. To read more about the fund and to donate, click here.