A driver who crossed double white lines and killed a teenage motorcyclist was charged with a traffic offence rather than manslaughter in an investigation marred by police bias.
A Northern Territory Coronial Inquest has been told police took five weeks to interview the female driver of the Subaru wagon that hit 16-year-old Xavier Lengyal's bike just 200m from his home.
Xavier's family told the Coronial Inquest that police treated the crash investigation as their son's fault.
"Our family was left feeling like idiots and completely unjustified with the impression of guilt, due to being pushed away and the sense of Xavier's investigation being swept under the rug," Xavier's father, Asher Lengyal, said.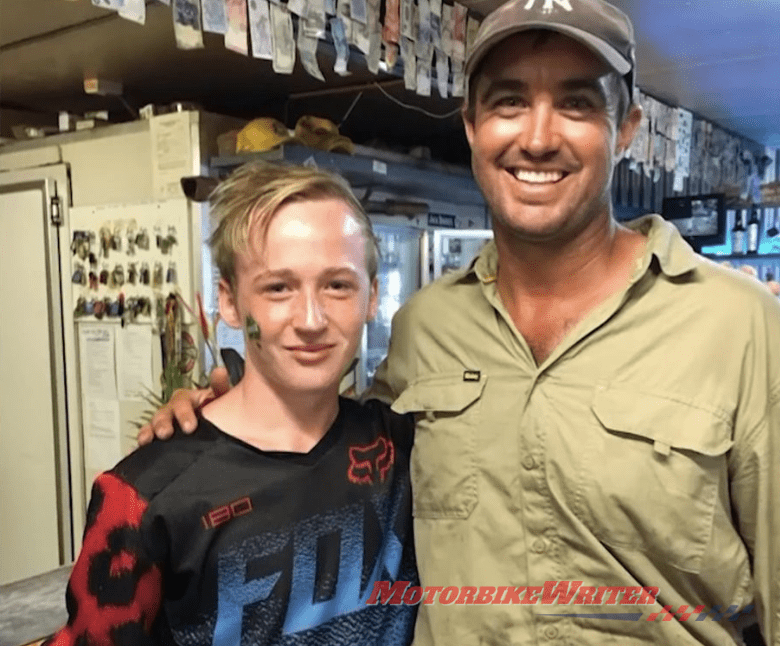 Senior police admitted bias in the investigation in which they also took "an inordinate amount of time" to take witness statements.
NT Police only charged the driver with crossing double white lines rather than unintentional vehicular manslaughter.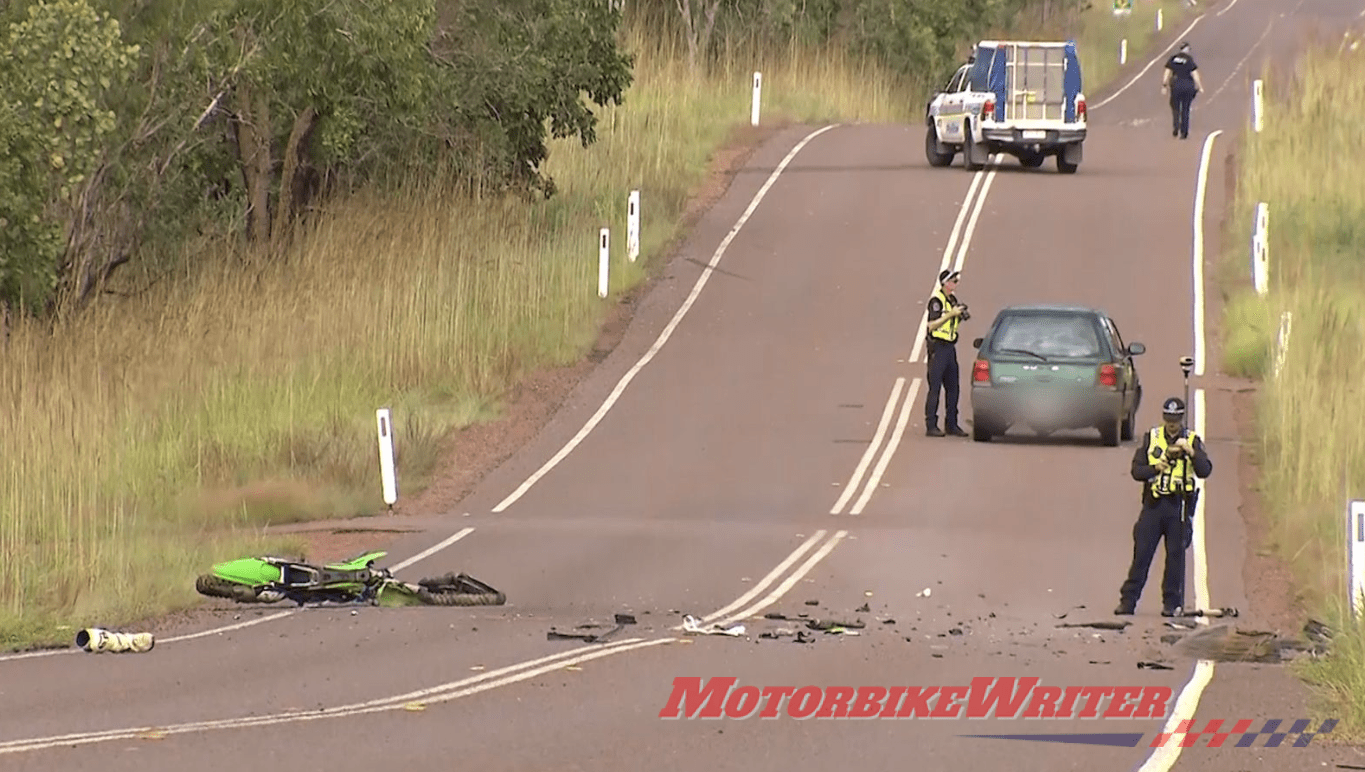 The former is a traffic offence that carries a $263 fine and two demerit points in the NT while the latter can result in up to six months' jail.
Police say there is a flaw in NT law preventing driver Maxine Holden from being charged with anything further at the time.
Bias of rider guilty
Motorcycle Council of NSW chairman Steve Pearce fears that police bias against riders could be more widespread than just the NT Police.
"It's almost like the reversal of the law of natural justice; that riders are guilty until proven innocent," he says.
He and other rider representatives have previously criticised police for assigning blame to riders when commenting to media after a crash.
"I think there is a view that riders are more likely to be at fault in accidents involving motorcycles and that speed is the common factor," Steve says.
"We see this in single-vehicle accidents involving a motorcycle, where the rider is automatically deemed to be at fault.
"This ignores factors such as road condition, line markings, recent roadworks, lack of signage."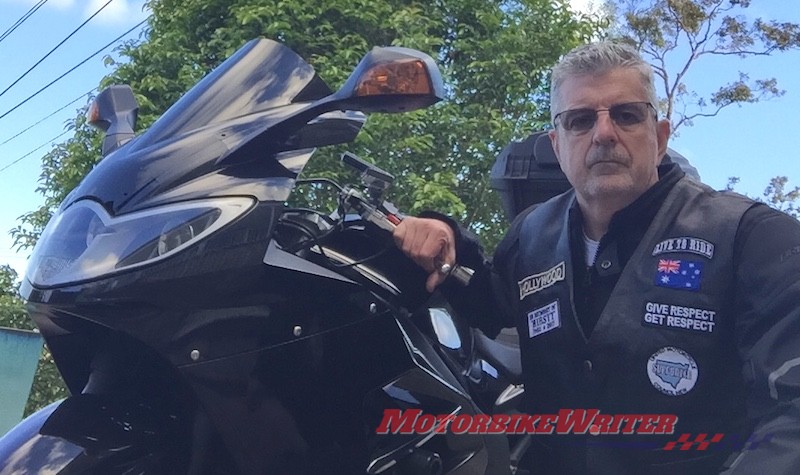 Call for specialised training
Steve says police crash teams need specialised training in determining the cause of motorcycle accidents.
NT Assistant Commissioner Narelle Beer told the coronial inquest they had since made "major changes" to their Major Crash unit.
They include a joint management team and a superintendent dedicated to overseeing Major Crash.
Steve says speed is often cited as the biggest killer on our roads because of a lack of expertise among police accident investigators.
"Are investigators using speed as a catch-all reason for motorcycle accidents?" he asks.
Police accident investigators are also in a conflict of interest as they are responsible for prosecuting motorists.
"Therefore, they are only looking for offences committed, not the cause of the crash," he says.
"We need to look for world's best practice in this area."
There is concern that police and media jumping to conclusions and blaming motorcyclists for crashes could lead to viewing riders not as vulnerable road users, but as "temporary Australians" with a death wish.
Rider representatives suspect a spate of four hit-run incidents in the past three weeks in Melbourne could be the direct result of recent bad press about the high rate of motorcycle fatalities in the state, currently at 20.
Accident statistics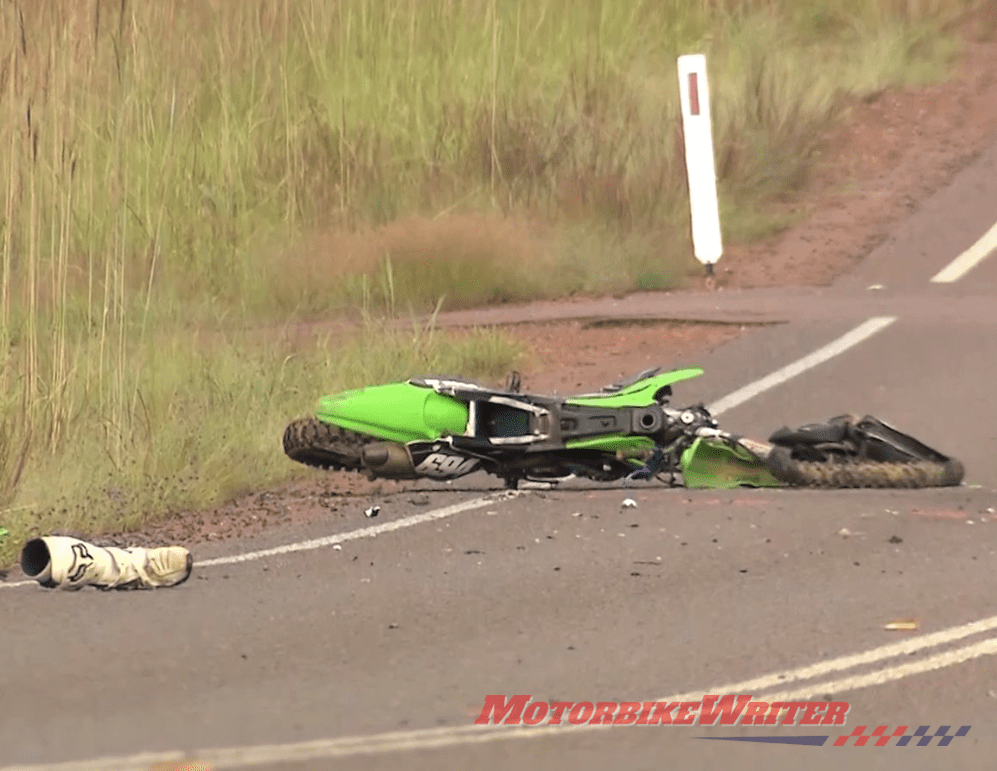 Based on police accident investigations, most Australian statistics seem to show that speed is the biggest killer.
For example, the NSW Motorcycle Safety Action Plan 2017-2019 says "inappropriate speed" is a contributing factor in 54% of motorcycle fatal crashes and 28% of motorcycle serious injury crashes.
It's more likely less than 10% based on two significant studies in the UK and USA.
The British Transport Laboratory found that less than 8% of all road crashes were caused by exceeding speed limits and the 2005 National Highway Traffic Safety Administration's long-term Naturalistic Driving Study said it was just 7%.
Both studies found driver inattention was the biggest killer. The US study said it was as high as 80%, yet NSW road authorities say it is only 25%, based on inadequate police crash investigations.
It is significant that an Austroads 2015 Motorcycle In-Depth Crash Study report found that slippery substances on the road account for 13% of single-vehicle crashes.
That's almost double the figure the US study said was due to speed.
Steve says speed is too often cited as the biggest cause of single motorcycle accidents when there are plenty of other factors involved.
"Other factors unique to motorcycling such as the impact of road conditions, weather, bike setup, rider experience, rider familiarity with their motorcycle, rider fatigue are too often ignored," he says.
"If we took crash investigation to the next level, we would be better equipped to determine what factors to employ to educate riders and reduce injuries."
Police probe crash
Meanwhile, NSW police are preparing a report for the Coroner after a fatal motorcycle crash with a utility south on the Putty Rd yesterday (23 March 2019).
The 44-year-old male rider sustained serious injuries and was taken by air ambulance to John Hunter Hospital where he died.
The driver of the utility, a 58-year-old man, was uninjured. He was taken to Singleton Hospital for mandatory blood and urine tests.
Hunter Valley Police District have commenced a crash inquiry.
In Victoria, a Harley-Davidson rider has this morning been found dead by a passer-by on Gumley Rd, Mt Mercer.
Police are yet to determine the cause of death and are investigating.
Our condolences to the families and friends of these riders.