Electric Indian and Victory motorcycles could be a possibility now that Polaris Industries has gone from being an investor in Brammo since 2011 to the shock owner of the Oregon electric motorcycle business.
Polaris now plans to invest heavily in Brammo to develop new models, electric motors and batteries. It will also begin making Brammo electric motorcycles later this year in its Spirit Lake, Iowa, factory where they also make Global Electric Motorcars (GEM) and Goupil electric golf cart-style vehicles.
CEO Scott Wine says they have collaborated with Brammo on several projects in motorcycles, off- and on-road vehicles and are committed to electric vehicles with lithium-ion batteries, but also developing "leading electric drivetrain technology".
"We anticipate a return on these investments and believe the new alignment brings us that much closer to delivering world-class electric solutions across our products," he says.
His statement seems to indicate electric versions of its Victory or Indian motorcycles, which would make sense in the wake of Harley-Davidson's Project Livewire electric motorcycle concept unveiled last year.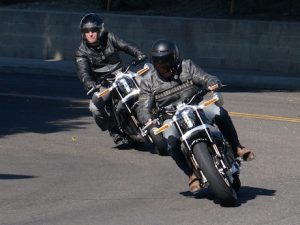 Polaris Australia marketing manager Adrian Givoye would not comment on "non-traditional" motorcycle manufacture, but hints at more Indian and Victory conventional models this year.
He says Polaris has a "long-term strategic" view and was "obtaining EV knowhow and capability" to be prepared for a market switch to electric power.
Polaris and Harley aren't the only traditional manufacturers finally getting into the electric market. BMW last year launched an electric scooter, Yamaha is building two electric bikes, KTM has developed an electric trials bike and Bultaco is returning to the market with an electric bike.
Adrian also wouldn't comment on the business arrangements for distributing Brammo bikes in Australia which has only recently been taken over by importers ElectroMotive Force.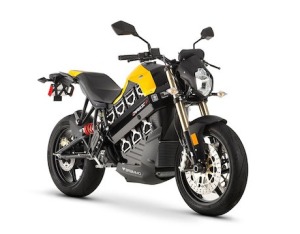 ELMOFO managing director Brett Sutherland says they hope to retain the distribution rights for the Brammo Empulse.
"I have been in regular contact with Brammo about this over the past few months and I'm not entirely sure how this will affect our distribution deal," he says. "The expectation is that Polaris would want to keep the international distributors as it can be difficult to find the right fit for this sort of product. Regular motorcycle dealers tend not to push electrics over their regular bikes.
"We have full Australian approval for the Empulse and Empulse-R. I have a registered Empulse-R here, but our shipment of bikes is still sitting in the US. Now that the deal with Polaris is done, I hope to have some bikes on the way within four weeks.
"We have constant interest in the Brammo product but presold less than 10 bikes prior to getting wind of this. We held off selling anymore as there was some uncertainty as to whether we would be able to secure any bikes.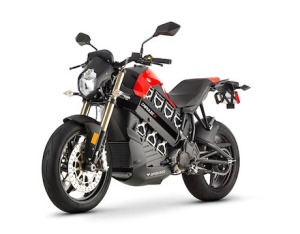 "Brammo know how to build a great electric powertrain and Polaris know how to build bikes in a cost-efficient manner. So hopefully this will result in some future cost-effective Polaris/Brammo electric bikes. If not, the bikes we have will become collector's items, which would be a shame."
The Empulse R model costs $19,350 (plus on-roads) and the base model is $16,670. Both models have 40kW of power, while the R has 90Nm of torque and the standard has 63Nm.
They have a 10.2kwh lithium-ion battery which takes eight hours to recharge on an American 120 volt mains, but will be a lot quicker on our 240V system. It comes with a 3kW on-board charger.
Range is about 200km in the city and 90km on the highway or 129km combined and all electric bikes in Australia are learner-approved.