A petition has been started to halt the Queensland Government's rip-off penalty of the equivalent of a whole month's registration if you are even one day late with your renewal.
For a motorcycle that is about $40 on a $482 annual fee for dual-seat registration ($294 for single seat), which recently went up almost 10% an are the most expensive in the nation.
It's a blatant rip-off, especially for motorcycle riders who should actually get a reduction in registration fees because of the environmental advantages of riding, less wear and tear on the roads, the improvements they make to traffic congestion and the reduction on parking space demand.
Sue Smith has started a petition to Transport Minister Jackie Trad to stop this blatant rip-off.  
You can sign it here. So far, more than 2600 people have signed.
She says the late fee generates millions of dollars for the Queensland Government.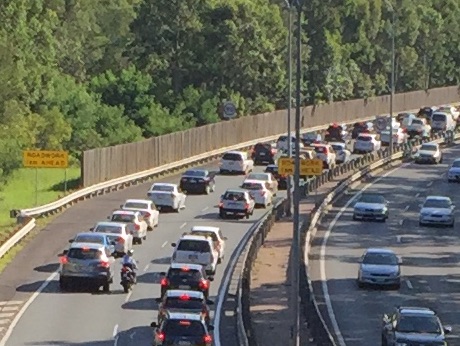 "Registration is a pro-rata payment. Stop ripping off tax payers by stinging them over 1 months registration for being 1 day late," she says.
"One in six Queensland motorists fails to pay their rego on time, with the State Government raking in almost $2.4 million a month in late payment fees.
"Queensland Transport figures show the Government collected more than $14.6 million in overdue fees in the past six months from more than 280,000 drivers."
RACQ spokesman Paul Turner said it was unfair for Queensland motorists who were already paying the highest rego in the country to be slugged with the "double whammy" of late fees.
While we're at it, motorcycle riders should only have to pay one lot of compulsory third party for multiple motorcycle registrations as they can only ride one bike at a time.
What do you think about discounts for motorcycle registrations?