Do you love camo? If you want a camo helmet, then you've come to the right place! Be sure to check out this simple video by Mike OD, which breaks it down step by step.
You will need three or four different colors of ultra flat camo paint.  Clean the helmet and put tape over the part of the visor where you don't need to see out.
Start with a base layer of tan paint.  Do two light coats.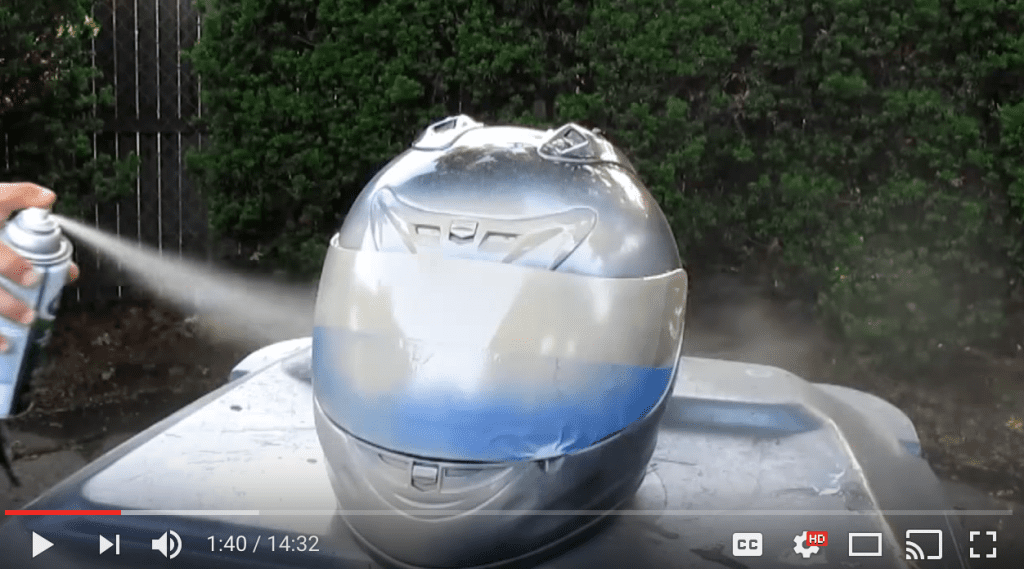 Find a branch of a bush and use it as a stencil to add the design with a layer of green paint.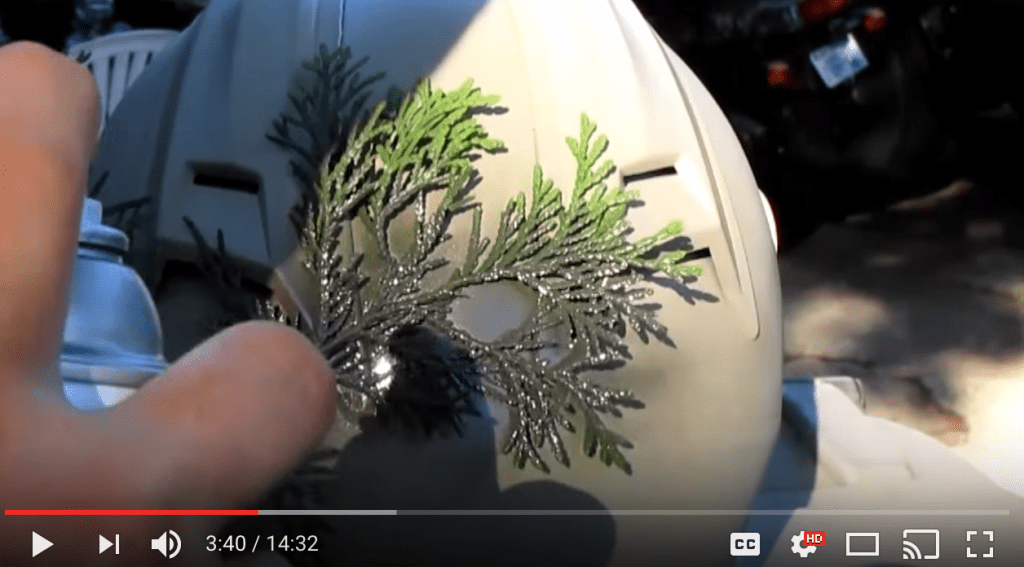 Repeat this over the whole helmet. Be quick and move on to a different section.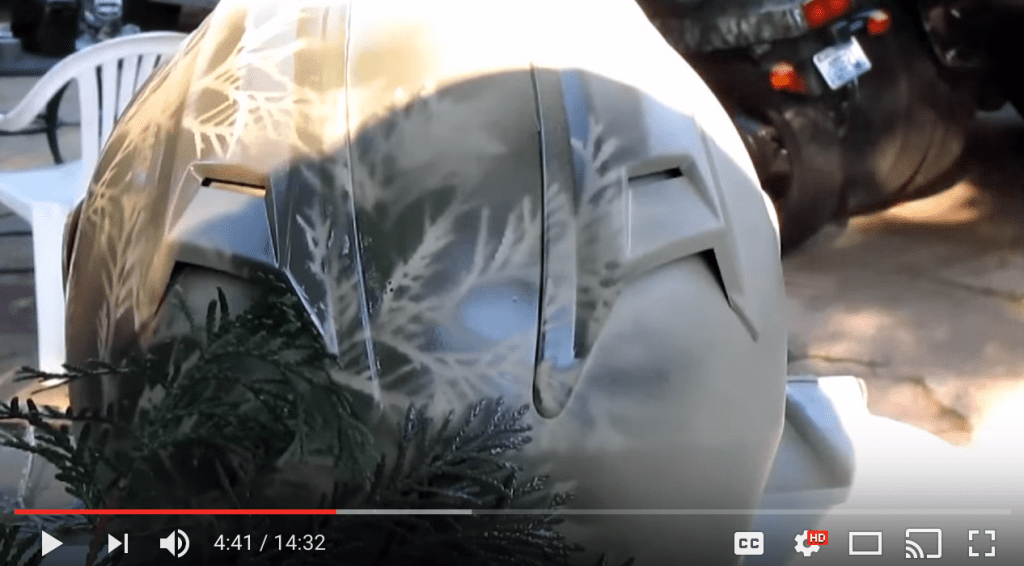 Repeat this again with black paint to give a nice color accent. Don't go too crazy with the black–use just a little bit.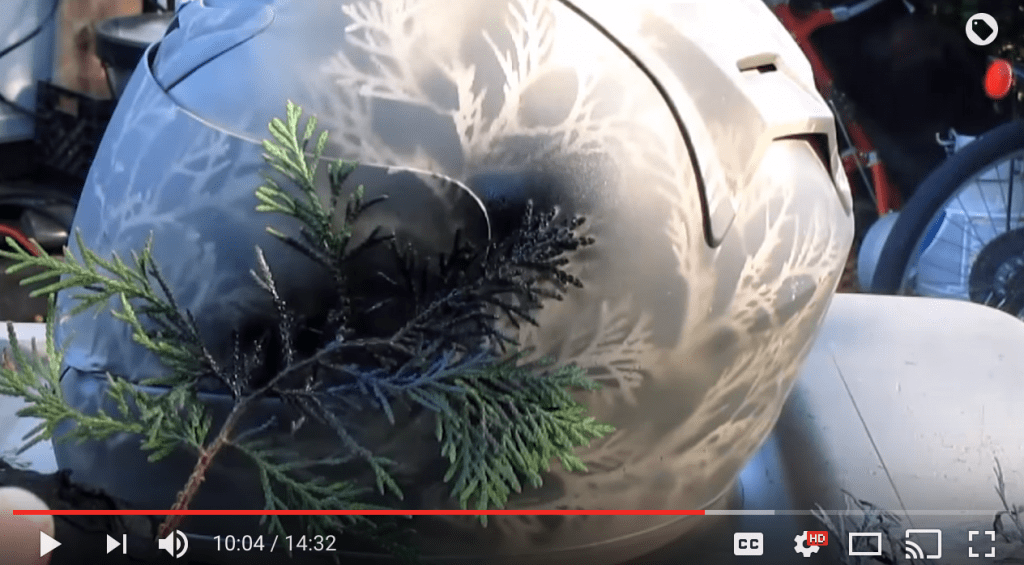 Do this all over the helmet.  Once complete, let the helmet dry in the sun. Then you're ready to go riding!