It is amazing how little you need to pack when going overseas on a motorcycle tour.
Mrs MBW and I have done several epic trips in recent years to the USA, New Zealand, Italy, Switzerland, Mexico, Belize, Sri Lanka and Guatemala with a combined 16,000km travelled, hiring bikes and staying in hotels/motels, not camping.
One thing we have learnt on a motorcycle tour is how little luggage you really need.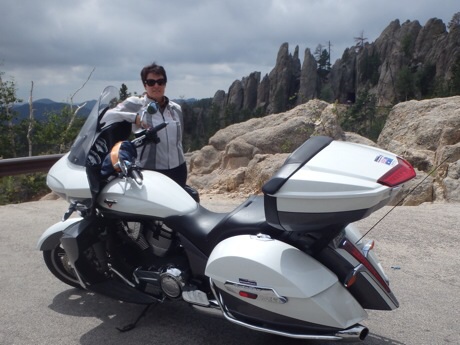 Travelling light not only means your bike is lighter and easier/safer to handle, but it also means you have less to lose if luggage is stolen or lost as happened to us in New Zealand when a pannier fell off. It also makes the daily packing and unpacking of the bike less of a chore.
Helmets and carry-on baggage
We always take our helmets on the plane as hand luggage and have never once been hassled by security or flight attendants. The only problem is they won't fit under the seat, so they have to be stored in the overhead locker. But they are less likely to get damaged than in the cargo hold.
Carry them in a cloth helmet bag, not a carry bag with handles, as the bag will need to be stored on the bike and you don't want anything bulky.
We also wear our motorcycle boots, riding jeans and jackets on the plane and take a small backpack that contains a small pair of squash-down shoes that we can put on while flying rather than our big boots.
Also in our backpack are phones, tablets, cameras and their chargers. You can take several chargers or, better still, buy one good multi-purpose charger with multiple outlets and international adapters. There are many of these available these days at airport duty free shops.
Luggage and packing
That usually means we only have one bag of clothes, toiletries etc to check in. Put this in a bag that can either squash down small for storing in the bike's luggage or one that is waterproof and can be lashed to a bike rack as luggage.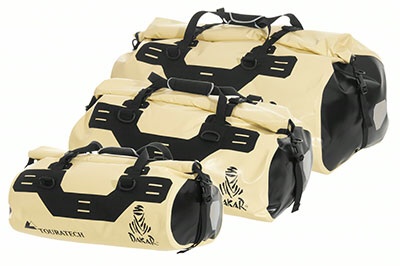 Since we are carrying or wearing our riding gear, you only need to pack a few clothes for going out at night.
Mrs MBW doesn't take any jewellery apart from earrings, but takes a nice dress or top and a pair of shoes that look glamorous enough to go to a fancy restaurant. One thing about women's shoes is that they don't take up a lot of space. Men should take a pair of casual shoes that squash flat such as deck shoes.
Pack a couple of extra t-shirts, one pair of shorts and swimmers. For PJs, just sleep au naturel! It makes the holiday more exciting.
The only toiletries we take are toothbrushes, lip balm, and small packs of toothpaste and sunscreen. Mrs MBW also takes minimal cosmetics – just foundation and lipstick. If you need anything else such as insect repellant or pain killers, just buy them on the run. If you are travelling to countries where malaria, typhoid or other diseases are possible, go to the travel doctor and get the necessary antibiotics, etc.
Underwear and socks can also be paired down if you diligently wash every couple of days as soon as you check in to your accommodation. They dry quickest with the hair dryer supplied in most motel rooms or in front of a heater or AC.
Packing for the weather
Depending on the weather, the only other riding gear you may need to take is a spare pair of gloves, a wool icebreaker (lighter and packs smaller than most motorcycle jacket thermal liners) and wets, but make sure you buy the most expensive as these also usually pack the smallest and are resistant to ripping.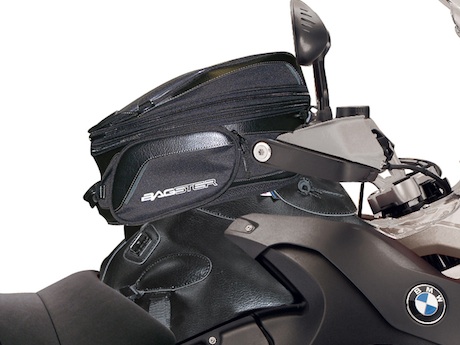 If luggage space is restricted, buy a good quality, universal tank bag to store the above-mentioned riding gear plus some duct tape, cable ties, multi-tool, tyre repair kit and extra straps. Tank bags are convenient for quick access such as when a sudden storm hits. It's also great for storing a paper map and/or travel documents that you may need to quickly access.
Remember to pack photocopies of your travel documents and passport, plus a couple of extra passport-size photos for any bureaucratic anomalies.
Here are a few small items many people forget: earplugs, sunglasses, a cap, sunscreen, bandana, extra gloves and a swimsuit. If you do forget, you can usually buy these where you are travelling, anyway.