No matter what the season, a neck sock – or two, or three – is always good to have in your pocket!
The Oxford Comfy neck sock is made of a thin, breathable material with UV protection as good as applying 15-20 sunscreen.
They will stop the wind and keep you warm, or you can soak them in water on days when you need to cool down.
Oxford Comfy neck socks come in packs of three for $19.95 in a variety of colours and they are so thin you can keep several in your jacket pocket for when you need them.
You can easily adapt them to wear as a scarf, beanie, balaclava, bandana, facemask and more.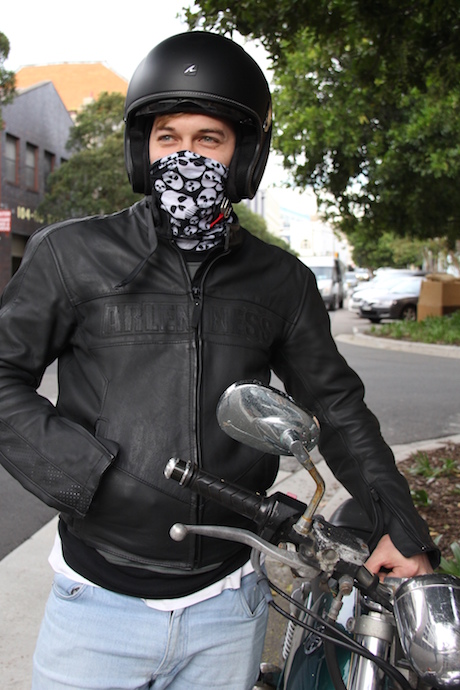 On really cold days, one may not be enough, but you can easily double or triple them for maximum warmth, or use one as a balaclava and two as neck warmers. There are several combinations you can try and as the day warms up, just keep stripping off the layers.
I've also found they are handy to wrap around your wrists and prevent the cold wind getting in, or for keeping the sun from burning your wrists when your summer jacket and gloves don't quite meet.
They also make a good sweat soaker for your neck and wrists on really hot days.
Unlike some neck socks, the Comfy has no seam, so you are not annoyed by rubbing against your neck.
They come in one size which should fit all but front-row forwards with no neck!
Oxford Comfy neck socks are available from most motorcycle shops. Click here for your closest Australian dealer.
They are made by Oxford of the UK, the same people who make the handlebar warmers and winter underwear, so they know about climate control.