Popular Oxford heated grips have been updated in time for the southern winter.
You don't have to be a whimp to want heated grips. They not only make you more comfortable, but they are a safety device as they keep your hands from stiffening and not being able to operate the controls.
I've used heated grips on bikes before and they are a godsend, although the backs of your hands remain cold unless you have some sort of windbreaker like a hand guard or the big Barkbuster storm guards or winter guards.
Oxford HotGrips are the result of more than 30 years of research and development by British engineers and motorcyclists.
The grips have ergonomically engineered surface structures to optimise riding performance. Thicker rubber in areas of maximum wear; rhombus tread pattern for vibration absorption and a diamond tread pattern where maximum grip is required.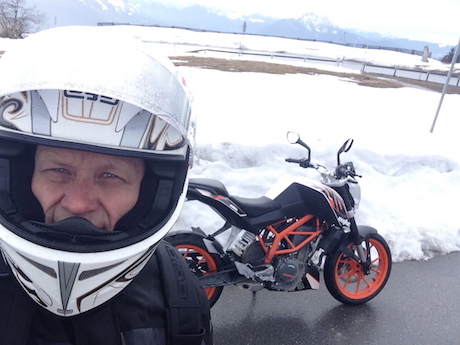 The HotGrip range isn't a universal fit. They are designed to suit seven different bikes and riding styles including touring, sports, adventure, cruiser, commuter, scooter and ATV.
Oxford HotGrips are all completely sealed and 100% waterproof, for use in all conditions.
The wiring arrangements and fixtures are all molded, durable and discreet, so they aren't an eyesore.
The HotGrips draw less than 4 amps of power, but have the ability to produce temperatures up to 45˚C.
Each model also includes a battery saving mode to protect against flat batteries. So if you forget to turn the switch off, it will do it for you.
Oxford Hotgrips prices:
Hotgrips Premium Adventure with v8 switch $149.95

Hotgrips Premium Touring with v8 switch $149.95

Hotgrips Premium Sports with v8 switch $149.95

Hotgrips Premium ATV model $159.95

Hotgrips Premium  Cruisers V8 switch plus accessories $169.95

Hotgrips Essential Scooter with panel switch $109.95

Hotgrips Essential Commuter & handlebar switch $109.95

Hot Hands $109.95
Visit: www.ficeda.com.au