This working and rideable replica of the motorcycle from 2010 sci-fi sequel Tron: Legacy has sold at auction for almost twice its estimated price.
Called the "Light Cycle", the electric motorcycle was expected to fetch $US40,000 (about $A51,000), but sold for $US77,000 (about $A98,000) when it was auctioned by RM Sotheby's this month in Texas, US.
It's not the first replica of the bike from the movie, and probably won't be the last. Other Tron Light Cycle replicas have fetched similar amounts.
This bike is powered by a 96 V direct-drive electric motor with lithium batteries. It features a computer-controlled throttle, rebound and compression damping with spring-preload front suspension and rigid rear suspension and front and rear hydraulic brakes.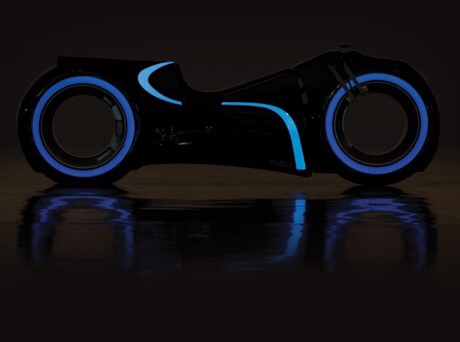 Of course, it also features the light strips around the bike that give it that futuristic sci-fi look and would be great entertainment value at motorcycle rallies.
The Light Cycle was built for the Andrews Collection in 2011 and has only been ridden around the family property.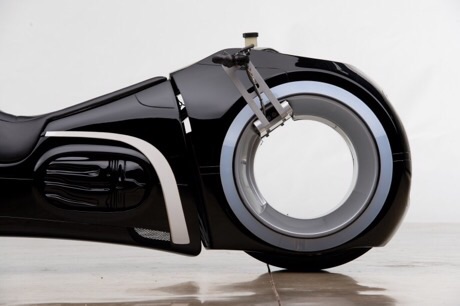 Family spokesman Chris Andrews says the bike was sold to reduce the number of vehicles in their collection to a more manageable 15 to 20.
The family drives and rides their vehicles to a number of motor events.
"There are a number of events we'd still like to try overseas and here in the United States, and in order to do that, we need to focus on a more manageable collection," he says.