Oval shaped handlebar grips are more ergonomic and comfortable for long trips, says European motorcycle accessories manufacturer Incharger.
Their new Baseline collection for Harley-Davdson motorcycles only features grips that are oval shaped to reflect the shape of your palm.
They claim it gives you more control with an especially relaxed hold during long trips.
It makes sense, too.
I haven't tried them, but I have experienced fatigue and pain in my hands on long trips because of hard and uncomfortable grips.
If you look at the side of your hand when you curl your fingers, it's not a perfectly round hollow, but more oval shape.
Setting oval grips at the right angle for your hand might be difficult. But once in place, you rarely move your hand around the grip, so they should be comfortable.
It's a shame Incharger don't make these grips for other models rather than just Harley.
We can only hope motorcycle manufacturers will start introducing oval grips, at least on their touring models.
Incharger grips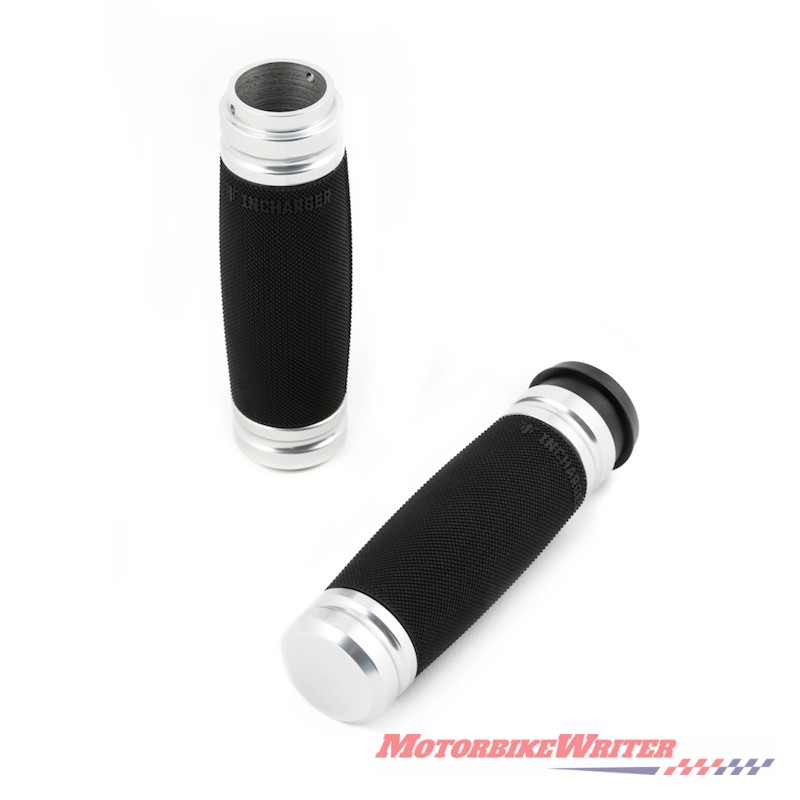 The Incharger grips are CNC machined from single piece billet aluminium and have a specially developed rubber pattern to provide softness and grip while standing up to harsh weather conditions.
I have used soft grip replacements or Grip Puppies which fit over the standard grips to soften the "jackhammer" effect. However, these replacement grips look much tidier.
Incharger grips cost about $A100 (€65, $US78) and come in polished or anodised satin black.
They are available with the cable throttle or electronic throttle control.
Matching footpegs and shifter peg are also available.