Orlando Bloom has commissioned a custom BMW S 1000 R, another has become a popcorn machine and Deus Ex Machina has developed a "Heinrich Meaneuver" from an R nineT.
The video above shows how London motorcyclist has used his BMW S 1000 R to make popcorn.
In his YouTube video under the name,"Royal Jordanian", the free-flow exhaust heats and then pops the popcorn into his helmet.
Meanwhile, Hollywood actor and motorcycle fanatic Orland Bloom has turned his S 1000 R into a more practical custom.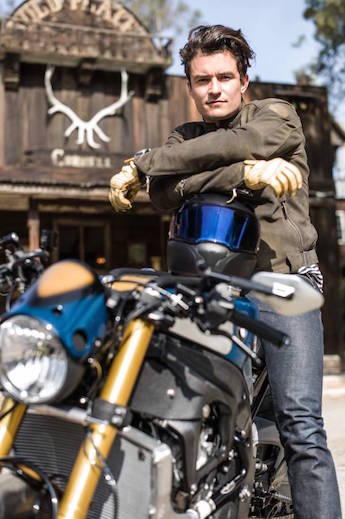 As a long-time motorcycle fan, Orlando Bloom owns and rides a number of motorcycles, including classic and modern BMWs.
Orlando asked friend Michael "Woolie" Woolaway, head of the Deus Ex Machina custom shop in Venice, California, to work with him on his custom S 1000 R.
The S 1000 R Custom and Orlando Bloom had their first test ride in the Malibu Hills while shooting "4CYL", a production by Arthur de Kersauson and Clement Beauvais in cooperation with BMW Motorrad.
Deus has also been involved in creating a customised BMW R nineT called The Heinrich Maneuver".
The bike has become a blank canvas for custom houses around the world and has been one of the top sellers for BMW since its release last year.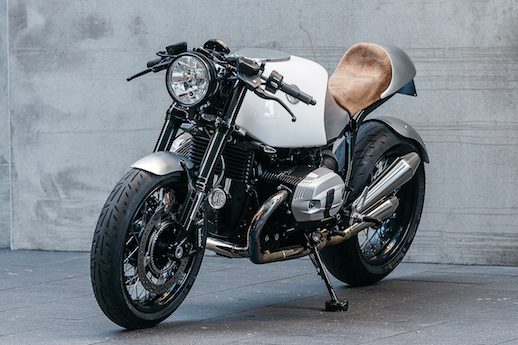 Deus Ex Machina Australia introduced special techniques and equipment to create the custom roadster.
Creative director Carby Tuckwell says they wanted to make it "an everyday motorcycle".
"The bike's hand-fabricated alloy tank is a nod to the touring tanks available for early airheads with increased fuel load and a top box that now houses the ignition and fuel filler. The name of the bike – The Heinrich Maneuver, hints at this influence," he says.
"The alloy body work was lovingly hand crafted in Sydney and the seat has been skinned in kangaroo suede. Another sweet touch are the custom tank badges, that were created by melting down all the removed alloy parts and sand casting bespoke items.
"After tuning the intake and fabricating a custom pipe set up we managed to massage 110 horses at the rear wheel, a healthy increase of about 6hp over the already ample power of the stock bike to ensure the bike is not only visually engaging. It's equipped with a surfeit of torque and added audio pleasure," Carby says.
The Heinrich Maneuver will be displayed at events and in BMW Motorrad dealerships across Australia.