Australia's oldest Harley dealer and the second oldest in the world is reborn.
SEE ALL THE OPENING DAY PHOTOS HERE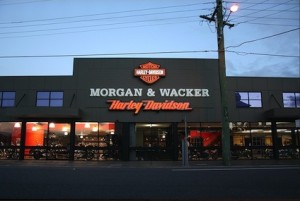 Morgan & Wacker of Newstead, Brisbane, established in 1917, has undergone a major refurbishment and has kickstarted its new-look premises with a six-week party from May 31-July 12, ending in one lucky customer winning a Harley Iron 883 Sportster.
The refurbishment, which now includes an upstairs pool room, pays homage to the history of the dealer right down to the floor – wood from the original flooring has been recycled as frames for the historic pictures on the walls and the 1960s concrete floor has been revealed and polished. Also, an original window now features an image of a 1920s Harley-Davidson board racer.
Dealer principal and former Australian Grand Prix motorcycle racer Paul Lewis says they have retained the "long-standing roots of the company" in the renovations.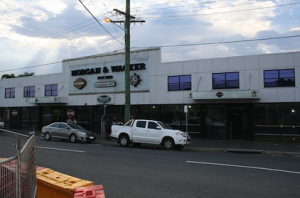 "The fact is Harley-Davidson and Morgan & Wacker are both brands that value quality products and excellent customer experience and the new showroom is the ideal blend of those traits," he says. "We've been able to create a modern space while still honouring the past and are very excited to offer customers the chance to become a part of history by experiencing this transformation."
He says the are celebrating the reopening with a six-week Grand Opening Festival. "We've been waiting too long to only commemorate for one-day, so we are celebrating for six weeks," he says.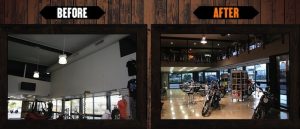 The Festival Opening Ceremony was held in conjunction with the Brisbane Harley Owners Group 25th Anniversary Celebrations and featured a Show n Shine open for all makes and models, barbecue and live music by Rusty & The Ayers Rockettes.
During the six-week celebrations, customers will receive one ticket in the 883 Iron price for every $50 spent in the store, with a maximum of 10 tickets per customer per day. The winner will be announced at the Closing Ceremonies on July 12.