The town that became infamous when a pub refused service to charity riders in the early days of the VLAD laws is now welcoming riders back.
The Inglewood Commercial Hotel is now closed and the locals are so keen to welcome riders to town they are planning to become mainland Australia's second motorcycle friendly town.
Inglewood is on the Cunningham Highway between Warwick and Goondiwindi and is a popular stop lunch spot for riders as it's about three hours from Brisbane and the northern NSW coast. It's also on the alternative north-south route for riders travelling up from southern states.
However, in 2013, three riders from northern NSW were refused service in 2013 because their jackets were misconstrued to be outlaw colours, so the organiser of the charity ride decide they would all leave.
Ride organiser Allen Ryall said the licensee had a "total misunderstanding" of the then new VLAD (Vicious Lawless Associations Disestablishment) laws which fined publicans $11,000 if they allowed members of certain declared motorcycle clubs to enter a licensed premises wearing colours. If the person refuses to leave they face up to $82,500 in fines or 18 months in jail.
News of the incident went viral and riders stayed away from the small town in protest.
Inglewood Coffee Shop and Tea Garden owner Rob Reidy says it did have a short-term impact, but riders were now returning.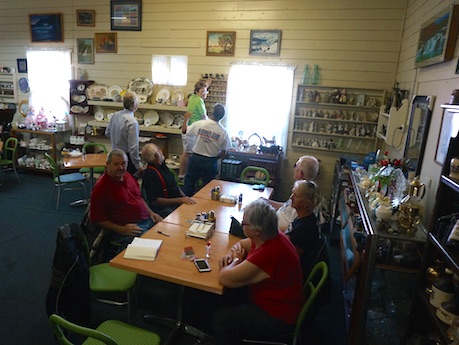 The former Harley Ultra Classic owner and HOG member has been at the shop for four years and says they get a steady stream of riders coming through town, stopping off for food, refreshments and fuel.
"We get a lot from Brisbane and the coast because it's a good loop through this area," he says.
Cr David McMahon of the Goondiwindi Regional Council plans to rally the local businesses behind a move to make the town motorcycle friendly.
He was instrumental in nearby Texas declaring itself the first mainland Australia motorcycle friendly town a couple of years ago.
"I hope there isn't any lasting stigma (from the pub incident) but if there is we will turn that around and make this place motorcycle friendly as soon as possible," he says.
"There is a general feeling in town that they welcome riders to stop here."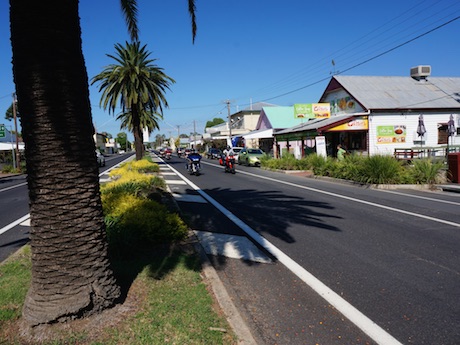 David says they are developing a series of regional tourist events that will attract riders such as the Trains, plans, Automobiles and Bikes event in Goondiwindi over the June long weekend.
"Events are all well and good, but we also welcome the small groups of two and three riders that come through day after day," he says.
There are a couple of motels in town for overnight accommodation, but when we stayed this week, we chose the nearby Coolmunda Caravan Park which has 10 cabins.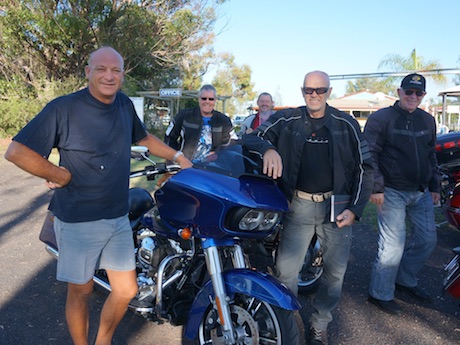 Owner and Kawasaki KLR650 rider Troy Herbert says they often have riders stay over in the cabins situated near the picturesque lake.
They pick up provisions in Inglewood or have one of the best steaks in the area at the nearby roadhouse and enjoy the evening around a campfire in the communal picnic area.
If you have time, you can throw a line in the lake and possibly catch Murray cod, yellow belly, silver perch or even red claw. Other attractions in the area are the tobacco museum, an olive farm and the stunning scenery of the gently rolling southern Downs.
Winter is the peak season for riders with cold mornings, but glorious blue-sky days and mild, dry weather.