NORTON MANX BACKGROUND
The Manx was developed in 1937, in both SOHC and DOHC form, to compete in and win the Isle of Man TT. Before fully developed, World War II intervened, and production of the Manx was delayed until 1946. The Manx quickly gained a reputation for its speed and reliability, allowing it to dominate the motorcycle Grand Prix racing and the Isle of Man TT for decades.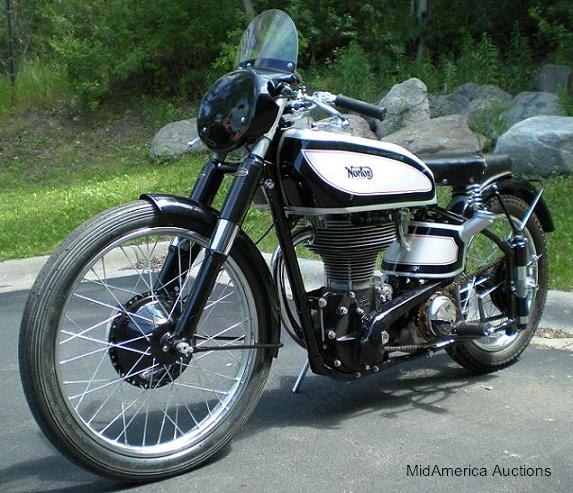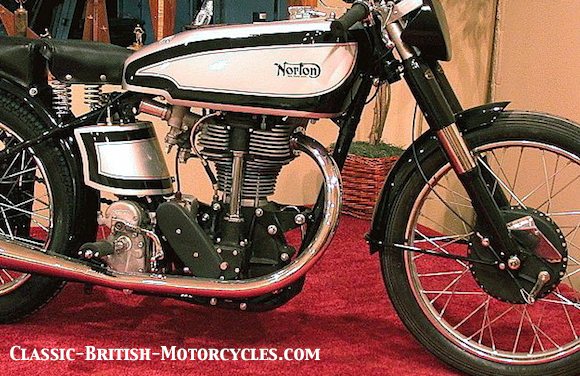 MANX DESIGN
The Manx engine has an aluminum alloy cylinder block and head with a single overhead camshaft (SOHC) driven by a vertical shaft and bevel gears. They were hand assembled engines. The 1948 Manx was the first to benefit from telescopic front forks and massive twin leading shoe (TLS) front brakes. 1949 was the first year for the Norton Manx Grand Prix models, purpose-built for road racing, and in 1950, they introduced the legendary "Featherbed Frame". It was made of all-welded steel tubing instead of the common practice of heavy cast iron brazed lugs. It made the bike lighter, and they handled like nothing else on the market. The 1953 Manx was the last to use the 'long-stroke' engine, although it was a year of transition, so some early 1953s were the last of the long strokes, while the bulk of the model year's production was dedicated to the new short stroke setup. This de-stroking took a major engine rework using a shorter stroke (86mm) and larger bore (85.6mm) making the ratio nearly "square", and it would remain as such for the remainder of its production life in 1962.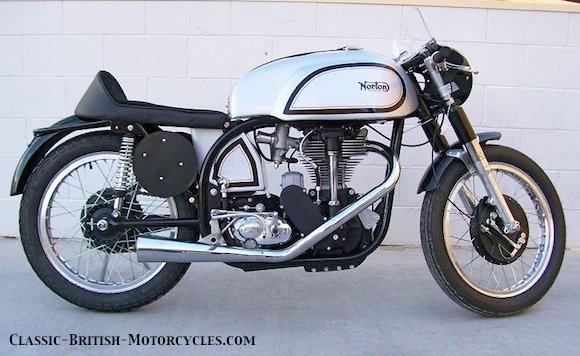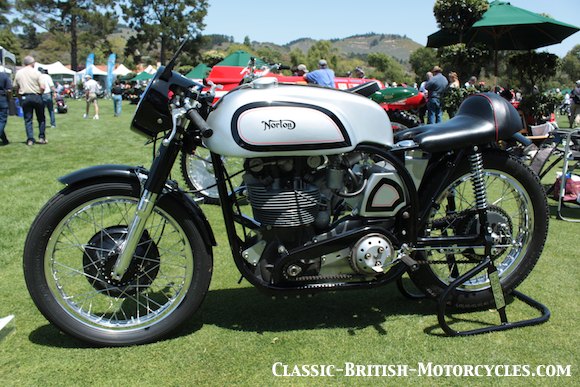 THE LAST MANX
Alas the world was changing. Parent company AMC wanted out of racing, trying to focus everything on its ailing sales. At the same time, Lucas (Prince of Darkness) who supplied nearly all electrical components to the British motorcycle industry at large had announced that it would cease production of its magnetos in 1963. They were moving wholesale into points and coils. Converting the ancient Manx over to a the system would have been cost-prohibitive, so Norton pulled the plug on the Manx in 1962, and without a direct replacement. All their focus was now on twins. However, the still-very-fast Manx had become the backbone of low-bucks privateer racers who continued to field them for years. Then in the 1970s a huge vintage-racing movement started that has grown since, and Norton Manx's have been a big part of that. A true timeless classic.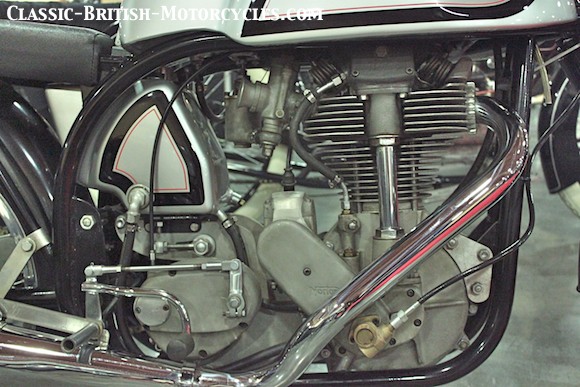 ---
Norton Manx YEAR-BY-YEAR
---
---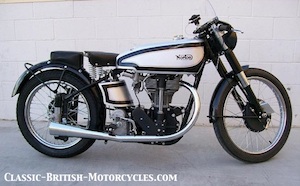 ---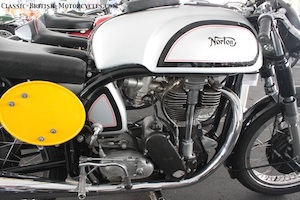 ---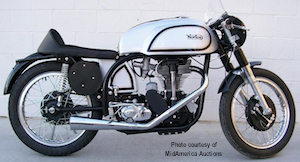 ---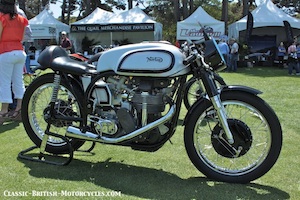 ---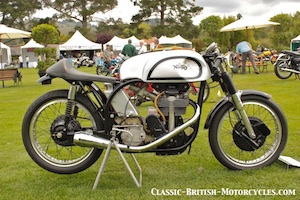 ---
Check out these NORTON BOOKS
---

Norton Motorcycles: From 1950 to 1986 (British Motor cycles since 1950)
---

Norton Commando: The Complete Story (Crowood Motoclassic Series)
---
---
---

The Norton Commando Bible: All models 1968 to 1978
---

The Illustrated History of Norton Motorcycles (English and Spanish Edition)
---

Norton (Osprey Collector's Library)
---

Norton Dominator Performance Portfolio 1949-1970
---
---

Norton: The Complete History (Crowood MotoClassics)
---
For more like this, please visit our
---