NORTON COMMANDO PRODUCTION RACER BACKGROUND
When British motorcycle industry giant AMC (Associated Motor Cycles) collapsed in 1967, the only brand in its once proud stable (which included Matchless, AJS, Sunbeam, James, Francis-Barnett, and Norton) the only one making money was Norton. And it was the Norton brand that enticed Manganese Bronze Holdings to buy the remnants of AMC to form a new company, Norton-Villiers. The old AMC plant in Plumstead, London was where most Norton Commandos were built, continued to run after the restructuring, at least until 1969. A new location was acquired in Andover, Hampshire, which happened to be on the site of the famous Thruxton racetrack. During the War, it had been an airbase for American bombers and included several enormous hangars big enough to accommodate a B-17. Norton-Villiers chief Dennis Poore negotiated for one of them, and moved his race shop into it. Dubbed "The Long Shop". Poore recruited the talent he needed, in former AJS racer and developmental engineer Peter Inchley, and one of the world's best developmental riders, Peter Williams. It didn't hurt that they had the Truxton track in their backyard.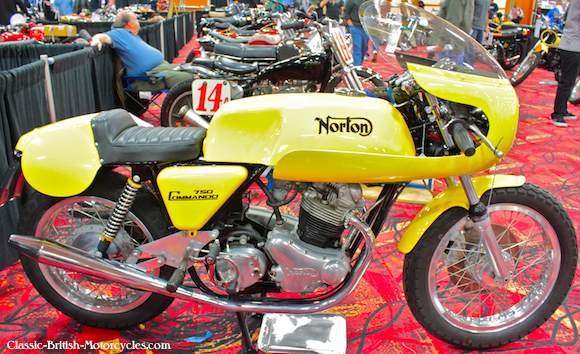 NORTON COMMANDO PRODUCTION RACER SUCCESSES
The result was the Commando Production Racer (aka: "CPR"). The CPR's first time out, it won the 1970 Thruxton 500 with Peter Williams and Charlie Sanby riding. Then Williams came within 1.6 seconds of winning the Isle of Man Production TT that year also, but ran out of fuel just before crossing the finish line, get beat out by Malcolm Uphill riding a Triumph Trident. In 1971, Williams finished third in the Formula 750 Race on the Ilse of Man, and set a lap record of 101mph for the 750 Production class.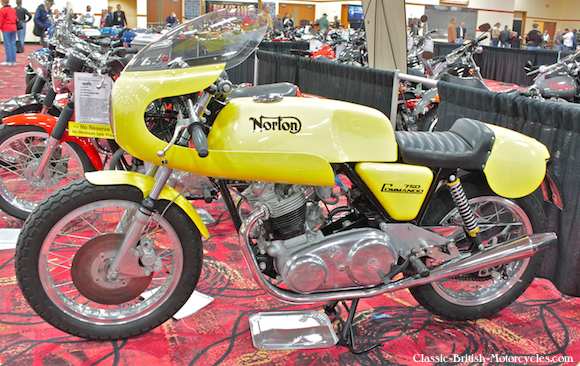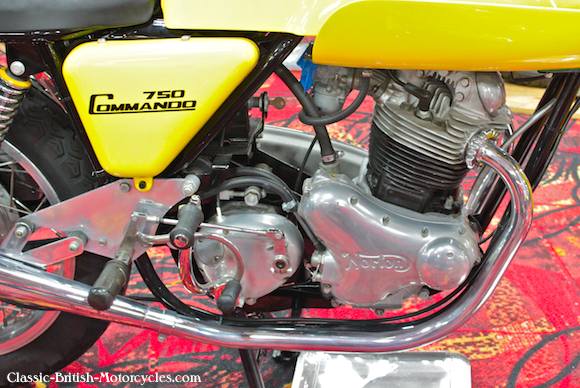 NORTON COMMANDO PRODUCTION RACER ENGINE MAGIC
Norton offered the CPR to privateers for production-based 750 racing series, and it very quickly proved itself. While equipped with lights and everything else to make it street legal, the CPR was never intended for street use. At a time when you could buy a brand new Honda 750 Four for around $1,500, the Norton Commando Production Racer was priced at $1,900, over $400 more than a stock Commando. The engine started out life as a basically stock 750 Commando, but careful assembly, tuning and testing yielded an additional 12 horsepower over stock. Actually, some very special parts found their way into the Production Racer's engine, including high compression pistons, a 3S factory racing cam, hand-picked components, ported and polished head, shortened pushrods, bigger valves, phosphor-bronze guides, polished rocker arms and more. Everything was balanced and blueprinted, and fastidiously hand-assembled. They came with either a 32mm Amal GP or a Concentric carburetor and the new-for the times Boyer-Bransden electronic ignition system. Standard was a close ratio 4-speed gearbox, with a 5-speed Quaife gearbox optional.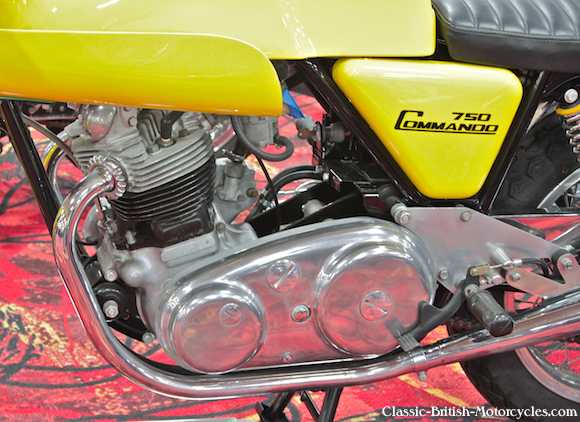 CPR FRAME & RUNNING GEAR
The frame was stock Commando all the way, right down to the Isolastic Suspension. However, the front forks were re-valved and new alloy fork sliders were added, the left side of which came with a cast-in mount for the Lockheed disc brake caliper. The front rim was narrower than stock Dunlop WM2 2.5-inch alloy rim with a 3.60-section front tire (after testing showed it led to lower lap times). Out back was a WM3 alloy rim laced to a custom ventilated 8-inch drum brake. There was no sidestand lug on the left engine cradle, presumably to add cornering clearance. The oil tank had to be modified to clear the tiny seat, the ignition switch was mounted behind the engine, and an ammeter was mounted on the top triple-clamp. Interestingly, the VIN plate wasn't mounted to the headstock as on every other Commando. Instead, it was mounted under the seat on the Norton Commando Production Racer. Looks-wise, the 4.2 US gallon alloy tank, seat unit, side covers and bikini fairing were all painted bright yellow, quickly earning the CPR the nickname "Yellow Peril".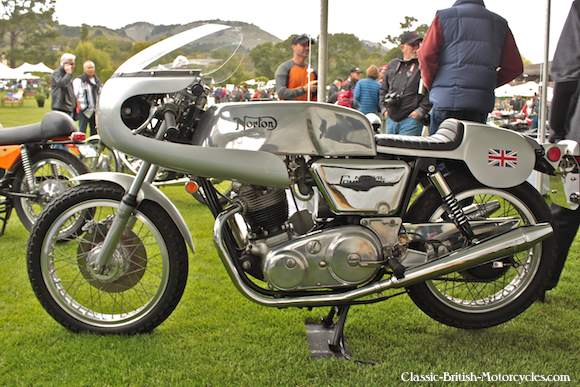 ABOVE & BELOW: This gorgeous '73 Production Racer is finished in polished alloy and silver. I've seen several done this way. The fuel tank and side covers being aluminum, it was a natural. The left just the front fender and the seat/rear fender unit, which are fiberglass and are painted silver in this application.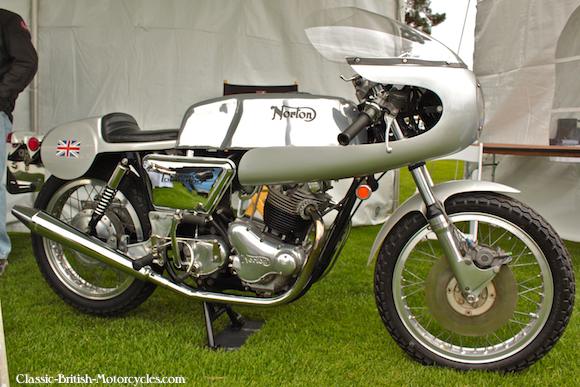 PRODUCTION RACER IN PRIVATE HANDS
While the Norton factory team had great success with the CPR, by 1974 it was eclipsed by Norton's own John Player Norton (JPN), a special tribute to the English cigarette-maker's sponsorship. From it's launch, the outrageous JPN overshadowed the CPR, at least in the press. They only built 200 JPNs from 1974-75. However, Norton had been selling CPRs to privateers since 1969, and they piloted those bikes to many victories over the years. At a time when the big Japanese bikes were still trying to figure out how to handle at high speeds, the svelte Norton was running circles around them…and still does to this day in countless vintage racing venues.
Top photo courtesy of MidAmerica Auctions.