Standard and Carbon
For the riders set on the modular lifestyle, Nolan has two new helmet options coming to you for the new year; one being a standard helmet and the other will be coming to Nolan's 'X-Lite' sub-brand that specializes in carbon fiber helmet manufacturing.
We'll start at the bottom and continue up the price ladder for these lids. The new Nolan N90-3 comes to market as a direct replacement/upgrade to the previous generation N90-2. The N90-3 is intended as an introduction to Nolan's modular line and is priced accordingly.
This particular helmet meets or exceeds homologation standards for both full and open-faced helmets thanks to its specific opening mechanism. The drop-down sun visor, Nolan's 'Air-Booster' vent system, and the fact that this helmet is ready for any communication system to be dropped in makes it a good option due to it's $415 USD pricing. Oh, did I mention that it comes in a total of 19 different colors/patterns?
The carbon fiber X-Lite "X-1005 Ultra Carbon" is next on the list. This new helmet is much like the cheaper Nolan N90-3 except this lid brings a full carbon construction into the mix making it much more durable, and lighter. Modular helmets can get heavy due to all the add-ons as a result of the modular tech, so any opportunity to save some weight is always a good thing.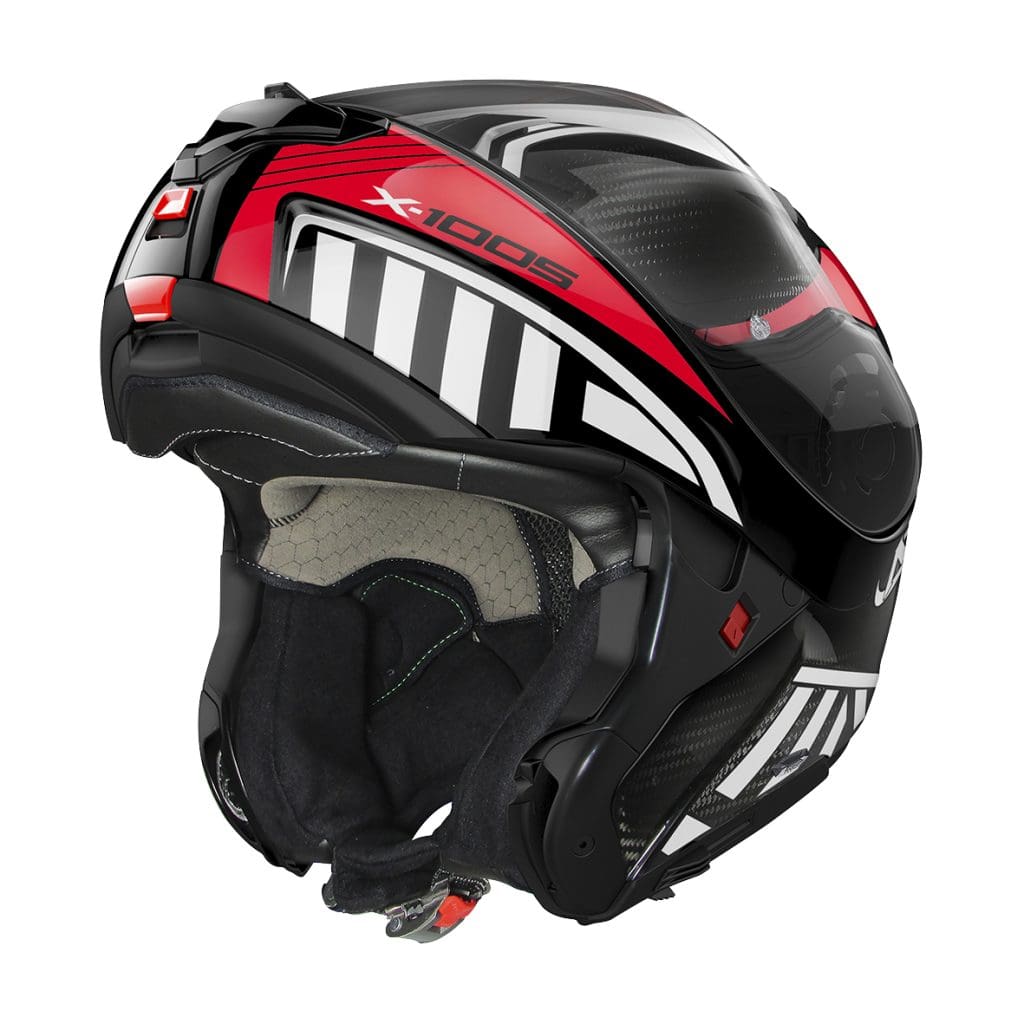 Obviously, with this helmet being far more expensive than the composite counterpart, riders will want to ensure it fits perfectly. Nolan recognizes this and the patent-pending Liner Positioning Control system allows for full adjustment of the liner so you can get the perfect fit. This helmet will retail for $713 USD and comes in 13 total color variations.