If this is a photo of the next-generation Suzuki Hayabusa there is no indication of an expected turbocharger or supercharger.
The photo comes from a Japanese magazine and reveals a host of styling changes:
LED daytime running lights around the headlight;

reshaped nose with two big air vents;

indicators moved from the nose to the mirrors;

a bigger windscreen that drops down over the nose fairing;

a reshaped and probably larger fuel tank;

wider tail with a lower pillion seat cover;

a reshaped fairing with an extra vent in the side;

redesigned mag wheels with more spokes; and

a fatter, but shorter muffler.
But there is no sign of any forced induction for the engine as tipped after Suzuki president Toshihiro Suzuki recently said they were studying how much turbo technology would cost to put into mass-production.
Not unless they have done a fantastic job of hiding a forced-induction unit!
Instead, there may be more ram air from the larger intakes in the front. This could give the 1300c engine more output than the current 147kW of power and 138.7Nm of torque.
That's if they stay at 1300cc. It may have been increased to compete with the Kawasaki ZX14R or the new Kawasaki H2 and H2R.
The only thing Suzuki has confirmed is that it will have as many as seven different riding modes.
The new-generation Hayabusa has a slightly sleeker design like the GSX concept clay model they revealed at the 2015 Tokyo Motor Show.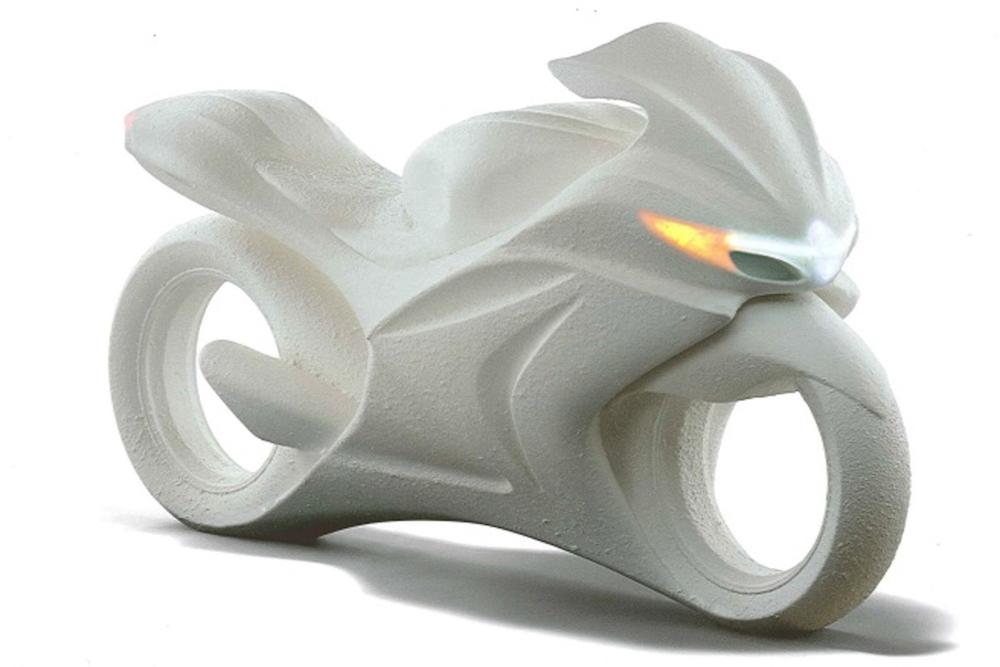 Another possible change to the Hayabusa could be active electronic suspension. A clue could be the different colour of the front forks.
The only changes to the 2017 Hayabusa are new colours: Glass Sparkle Black and Pearl Blue/Glass Sparkle Black. Prices are unchanged from last year's model at $20,790 ride away.